Rob Kardashian Issues Rare Statement Regarding 'Falsehoods' About Him & Blac Chyna!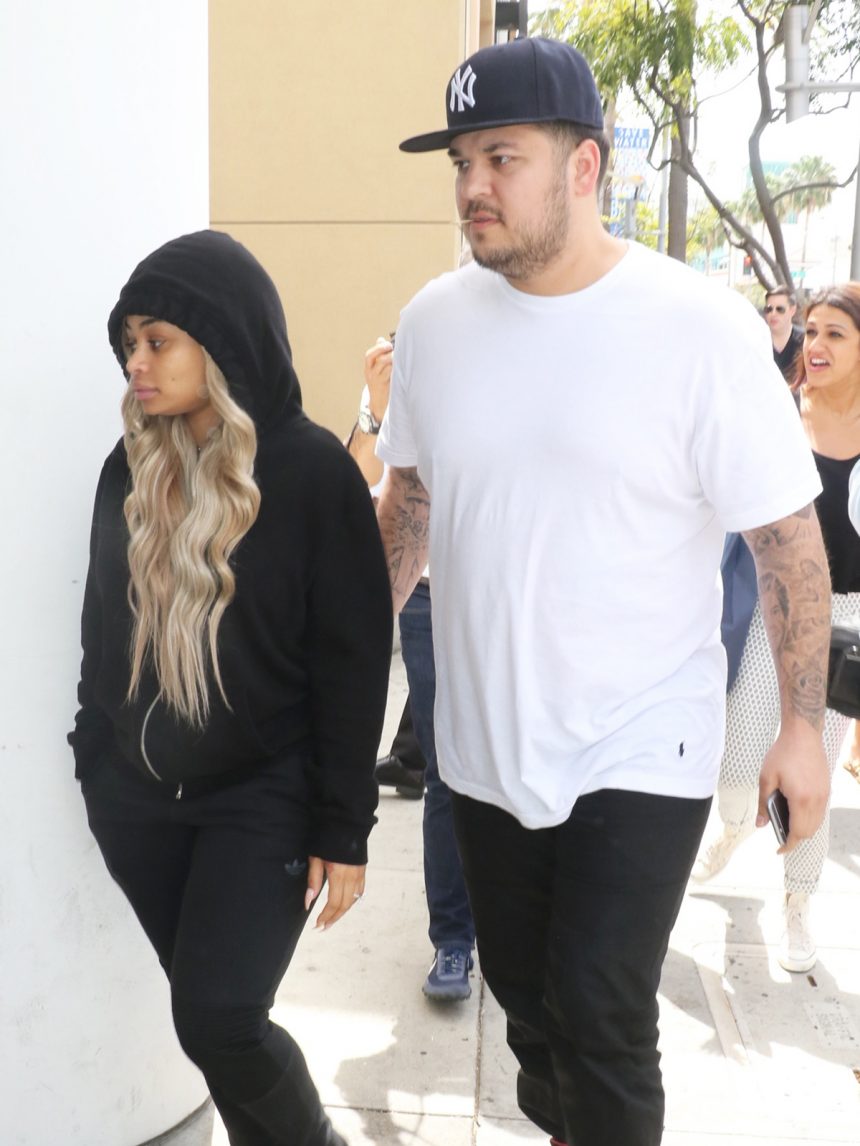 Rob Kardashian speaks out in a rare public statement!
As we reported, the KUWTK brother and his ex, Blac Chyna, have settled their custody battle regarding their 2-year-old daughter, Dream Kardashian.
Related: Blac Chyna Gets SERVED In Cyberbullying Lawsuit From Alleged Ex!
Reportedly, the former Rob & Chyna stars agreed to split custody 50/50 — though Rob will most likely have their baby slightly more often than Chyna, just based on the pair's week-to-week scheduling needs.
Sadly, there have been several "falsehoods" regarding the pair's legal battle.
On Wednesday, the 32-year-old reality TV personality released a statement asking media outlets to "please stop creating" inaccurate stories about his life.
While referencing his baby momma — whose real name is Angela Renée White — Kardashian wrote:
"Angela the mother of my child whom I have a wonderful relationship with, decided to drop the child support case because she felt it was in the best interest of our daughter. Reports of her wanting to have drinks was totally false and her being late was in reference to a prior meeting concerning our daughter. Please stop creating all these falsehoods concerning Angela and I."
As seen here: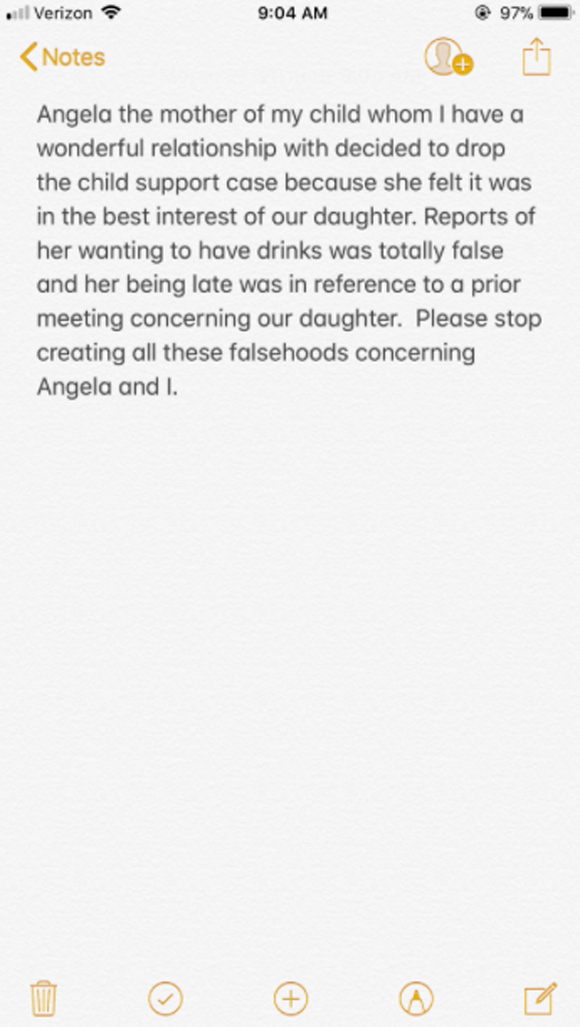 Rob is referencing reports that Chyna allegedly showed up several hours late to the final day of negotiations, and was apparently "dressed to the nines." After the meeting wrapped, Chyna allegedly turned to Rob and suggested the pair go out and get margaritas to celebrate, which Rob "immediately declined."
Reportedly, Kardashian — who used to pay $20,000 per month in child support — now has to pay zero, as each parent will only pay for Dream's needs when she is with them. School costs and medical expenses will reportedly be split down the middle.
Earlier this month, Rob celebrated his 32nd birthday with at least two family parties.
On Saturday, March 16, the day before his actual bday, Dream threw her father an early celebration. According to aunt Khloé Kardashian on Instagram Story:
"Dreamy Dream wanted to throw her daddy a special birthday party before she goes to see her mommy. Her daddy's birthday is on Sunday (St Patty's Day) but she got her cousins together to celebrate!"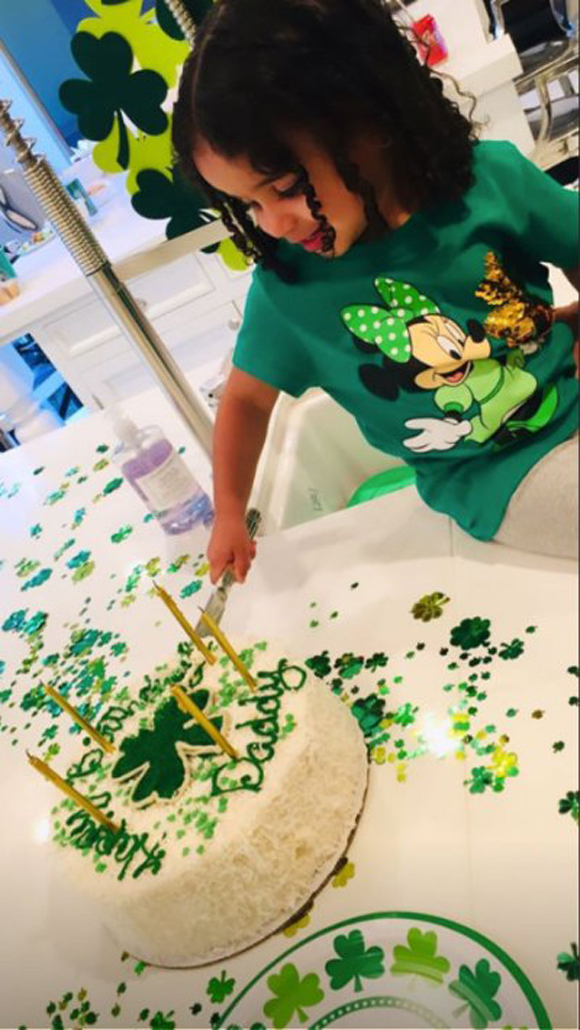 On Sunday, March 17, the KarJenner family threw Rob another birthday/St. Patrick's Day-themed shindig, complete with a four-leaf clover cake.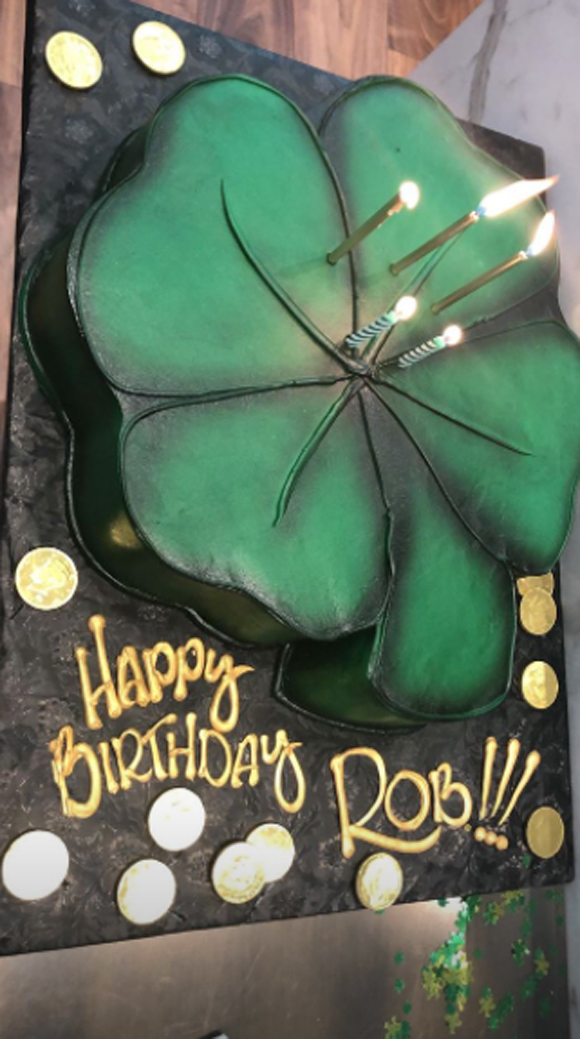 That same day, Chyna shared a touching message to her ex on Insta Story that read, "Happy Birthday Rob," along with an appropriate clover emoji.
[Image via Reflector/WENN.]
Mar 27, 2019 3:08pm PDT