Tristan Thompson has HAD ENOUGH!
The NBA star is sick of the baby momma rumors and accusations flying around — he's long been adamant they're lies — and he's finally decided to fight back in a court of law! According to TMZ, the star power forward has officially filed suit over the allegations, and he's apparently ready to do battle through his legal team.
Related: Will Khloé Need Tristan For A Second Baby?!
The media outlet reports Tristan filed suit against Kimberly Alexander — the woman who has been publicly claiming for years that her biological son belongs to Tristan. He's always fully denied the claims, but apparently he came to his wit's end recently and opted to file suit in order to "definitively conclude that he is not the father."
It's strange… Thompson has already taken a paternity test that proved he's not the father of Alexander's child, but she has since repeatedly claimed on social media that the lab which administered the test also somehow sabotaged it.
Furthermore, Alexander is reportedly angry with Khloé Kardashian after accusing the reality TV star of "paying off people" to mess with those very same test results. Hmmm…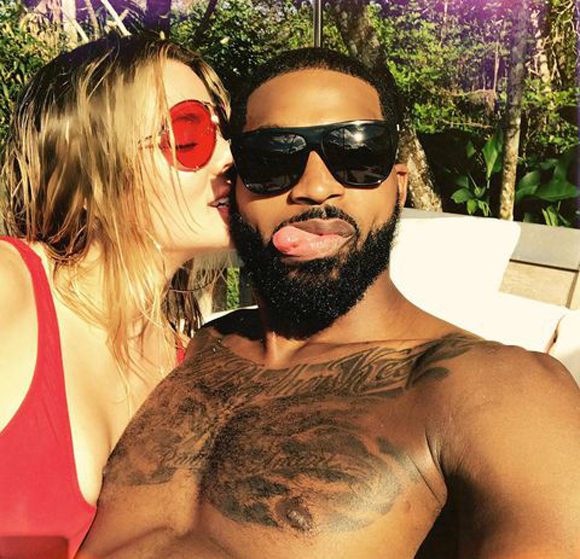 The NBA player has recently sent Alexander both a DNA report proving he's not the father of her child and a cease-and-desist letter requesting she stop lobbing accusations, and all she's done is immediately post both those documents to social media, too. So… yeah… sounds like this woman is pretty determined to have her side heard, ya know?! No wonder Tristan lost patience and is exploring his more serious legal options. We can't even imagine how frustrating this must be!
For his part, the Cleveland Cavalier is willing to take yet another paternity test — this one to be administered by a different lab altogether, just to appease Alexander. Until then, though, this thing appears as though it's going to start winding its way through the courts, with famed Hollywood attorney Marty Singer representing the Good American founder's baby daddy. As for Alexander, well, she was reportedly recently dropped by her own celeb attorney, Lisa Bloom, and it's not yet clear what her backup plan may be.
Related: Khloé Just Isn't In The Right Headspace For Tristan Right Now!
We'll keep you guys posted as this thing makes its way to a judge. Should be an interesting day in court when this case pops up on the docket… Just sayin'!!!
What do y'all think, Perezcious readers?! Interested to hear there's more potential baby daddy drama surrounding Tristan?? Or is this one all much ado about absolutely nothing??
Sound OFF with your take down in the comments (below)!!!
[Image via Apega/WENN]
Related Posts
CLICK HERE TO COMMENT
May 18, 2020 16:46pm PDT