Wendy Williams Reportedly Decided On Divorce After Her Husband Confessed His Alleged Misdeeds — Deets HERE!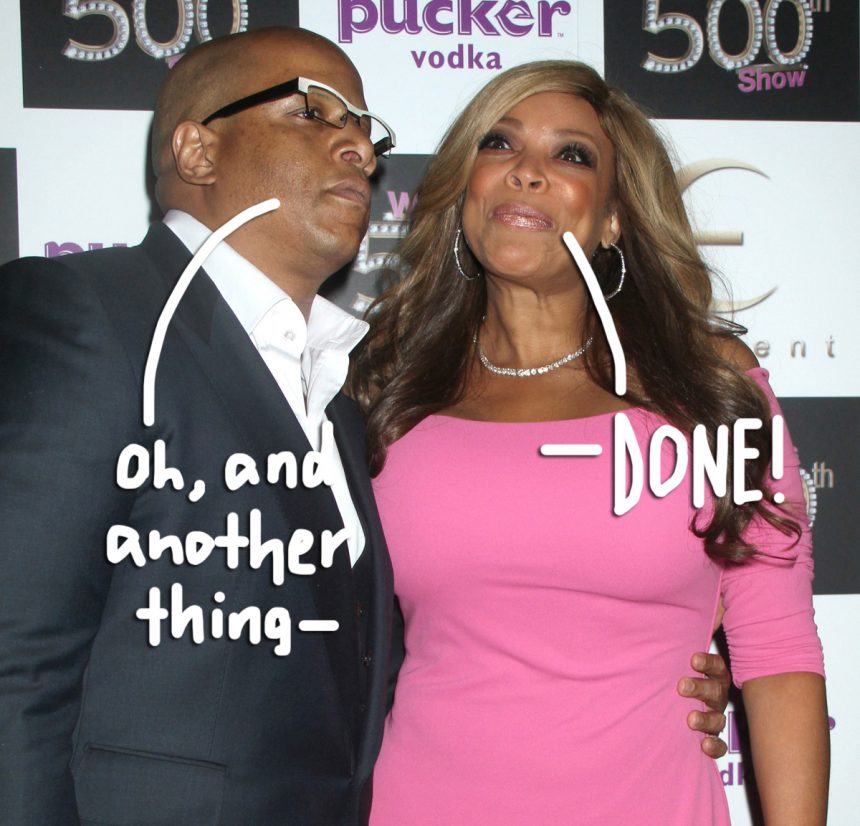 If you thought Wendy Williams' divorce was a long time coming… you were absolutely right!
Sources close to the talk show host and her soon-to-be ex-husband Kevin Hunter revealed that Wendy's decision to pull the plug on her marriage had been made for some time.
While, at first, it was said the two were trying to mend their fractured relationship — mostly due to the fact that they still had to work together on her show and through The Hunter Foundation they founded together — insiders now say Williams threw in the towel after Hunter decided to "come clean on everything."
According to The Blast, Kevin decided to confess everything to Wendy before she entered a sober living facility in Queens earlier this year. It's unclear what exactly he came clean on, but we have a feeling it involved his alleged mistress, Sharina Hudson, who was reportedly pregnant at the time with the producer's love child.
Related: Wendy Says 'There Is Hope' For Addicts To Overcome Substance Abuse
Sources say after Kevin spilled on "all of it" and told Wendy everything he was hiding, the confession triggered the 54-year-old's relapse. As we reported at the time, she allegedly checked out of her sober living home last month — without her wedding ring on, no less — and was later found drunk by her team.
Only earlier that month when Williams returned to her show after her hiatus, she made it clear to fans that they'd know she was really done with Hunter when the ring came off for good. She said:
"Marriages are not easy – and don't ask me about mine until you see this gone. It ain't going anywhere, not in this lifetime."
Well, that time has evidently come.
Wendy filed for divorce on Thursday, apparently having served Kevin with the legal docs at this morning's taping of The Wendy Williams Show — right before she showed up on cameras WITHOUT her engagement ring on!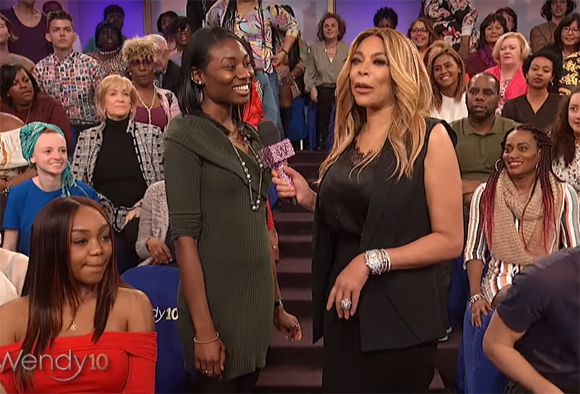 The daytime diva didn't address the divorce during the episode, but the removal of the rock says it all. Sources say that extra security was on hand in case Kevin got angry, but it's said that he kept his composure. Though he wasn't in a particularly chatty mood after the taping, telling Radar:
"This just happened. Not speaking now."
Sounds like he's still in shock! Inneresting, seeing as just before he was served the papers, the producer was spotted carrying groceries for his alleged baby momma. (Head over HERE to see for yourself!)
Video: Wendy Defends 'Frail' Scooter Photo
The TV personality's soon-to-be ex still currently serves as an exec producer on her show, so those close to the couple say the divorce will take time to figure out because of how entangled their lives still are professionally.
Naturally, the production is trying to keep more tea from spilling as Wendy figures out how she wants to address the divorce publicly. A rep for the show said in a statement:
"Wendy and her family have been a part of Debmar-Mercury for over 10 years. We respect their privacy regarding personal matters. As always, we remain committed to bringing an entertaining and topical show to our viewers."
The star's personal rep issued a similar sentiment, telling Us:
"Thank you to everyone for respecting the family's privacy during this time. Kevin is supportive of Wendy, and they are working through this process together."
Sounds like the talk show queen is ready to detox herself from her 21 year marriage, and her allegedly unfaithful husband has no choice but to suck it up!
[Image via WENN]
Apr 11, 2019 1:50pm PDT