21 Savage Was Arrested AGAIN — But This Time Was Very Different!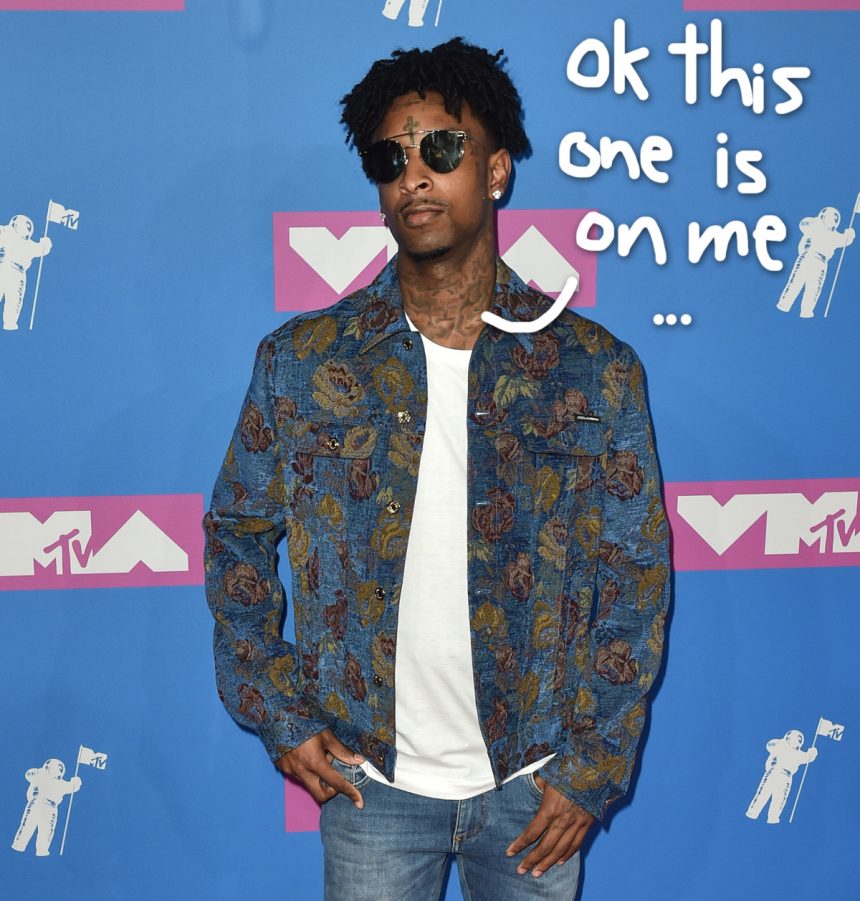 21 Savage has been something of a symbol since being detained by ICE over Super Bowl weekend.
Far from being a threat, the British rapper — who has U.S. citizen children — became an illegal immigrant by overstaying his legally acquired visa.
[This is actually far more common than border crossings — and yet Donald Trump wants to call illegal immigration a "national emergency."]
So obviously his fans have been crying foul about the whole thing.
Video: 21 Savage Speaks Out About Arrest On GMA
Buuuuut his latest arrest has nothing to do with being from another country. It has to do with him being a jerk. Allegedly.
On Friday morning, Amber Rose's ex turned himself into police and was charged with felony "theft by deception."
According to TMZ, a club promoter filed the charges way back in 2016, saying 21 was paid $17k for a show — which he failed to perform.
Karen Smith claims 21 was difficult throughout his booking at the Bo'Maz Club in Hinesville, Georgia, first demanding to be allowed to bring his gun, then complaining about the opening act.
In fact, a witness says 21 demanded the DJ cut off the local rapper before the set was over — and when that didn't happen just walked away with his crew.
Smith says choosing not to perform but keeping the money constitutes stealing. And the police agree.
Innerestingly, this new arrest did have a tiny bit to do with 21's immigrant status.
Apparently when Smith saw in the news authorities had arrested the performer, real name Sha Yaa Bin Abraham-Joseph, that's when she thought to ask the sheriff to finally pursue the long-dormant warrant.
What do YOU think of the new charges against 21 Savage? Enough to warrant his deportation? Or just a matter of money he needs to settle?
[Image via WENN.]
Feb 18, 2019 4:11pm PDT