UPDATE 02/05/2022 3:05 P.M. PST: Sorry for anyone hoping Rachel and Clayton would get back together again! She took to Instagram Stories on February 3 to shut down the reconciliation rumors after the pair were spotted hanging out again on TikTok. She wrote:
"U guys have me dedd. it's all in good fun. Healing and forgiveness is a lesson I had trouble learning for a long time. I promise I'm not leaving this era quite yet."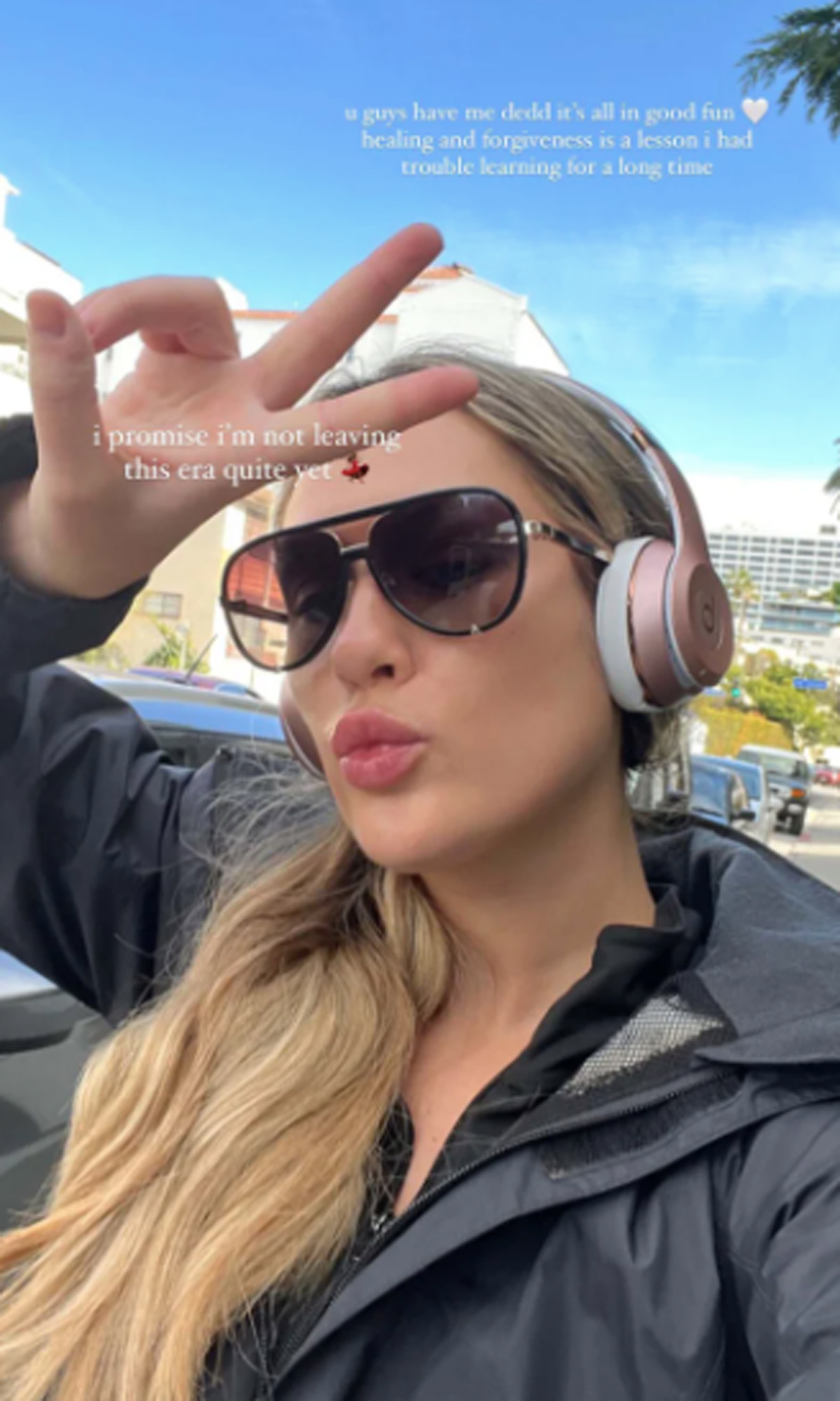 ———-
Get ready for the relationship news that most likely no one in Bachelor Nation saw coming!
There is speculation amongst fans of the reality dating series that exes Rachel Recchia and Clayton Echard are dating again after their nasty breakup during season 26 of The Bachelor! It all started when the 26-year-old pilot posted a video on TikTok Wednesday. Lip-syncing to some lines, former Bachelorette (and his other ex) Michelle Young asks Rachel "to tell me what's going on" between the former couple. It then cuts to Rachel, saying:
"I would, but I think explaining it might give us both an aneurysm."
While she's talking, the camera pans over to Clayton sitting by her side with his arm around this ex. He then looks up at the camera and smirks before shrugging his shoulders. Ch-ch-check it out (below):
Related: Kaitlyn Bristowe Says Chris Harrison Ghosted Her After She Hosted The Bachelorette!
As TikTok users would say, what on earth is going on in the house of commons?! The video must have fans' jaws dropping to the floor because, let's just say, Rachel and Clayton did not end things on season 26 of the Bachelor on good terms! Here's a quick rundown of the sitch!
During his season, the pair had a tumultuous relationship. The leading man confessed to sleeping with both Rachel and Gabby Windey and telling the pair and Susie Evans that he was in love with all three of them. It was very à la season 22 Bachelor Arie Luyendyk Jr! This resulted in an explosive fight with Susie during their fantasy suite date, and she was eliminated. After introducing Gabby and Rachel to his family, Clayton realized he still wanted to be with Susie and broke up with the two women at the same time. Mind you, this was after he begged them both to stay at the previous rose ceremony!
Gabby and Rachel were understandably hurt and enraged over what went down. And at the After the Final Rose special, Rachel did not hold back her feelings about how "disrespectful" Clayton was when handling the situation, saying:
"I just want to start out by saying none of these emotions are for you or about you. It has nothing to do with any lingering feelings because I became collateral damage in your journey for love. That was the most completely selfish journey. Watching that back, there was no empathy at all for me or Gabby but you not shedding a single tear, and watching myself, I can't even imagine how you could do that, and I just think it's so disrespectful."
And that's not all! Throughout Gabby and Rachel's joint season of The Bachelorette, they took every opportunity to throw some major shade at him. So it's safe to say people were not expecting that Rachel and Clayton would ever want to be in the same room with each other again, let alone rekindle their relationship following their messy split! See the TikTok reactions (below):
"what in the bachelor plot twist is going on."

"noooooooooo youre too good for this dude dont do this rachel!!!!"

"tellllllll me this is just a forgiveness meet up"

"Stand UP Rachel girl , he had you crying at the bottoms of the staircase"

"I LITERALLY GASPED"

"*cue Chris Harrison voice* this will be the most dramatic plot twist… ever"

"Rachel nooo we were loving your glow up single girl szn. don't go backwards"

"WHAT IS HAPPENING"

"Girlll you have to spill if you two are together!"
While many did not support Rachel and Clayton's rumored reconciliation, others were surprisingly "here for" them becoming an item again:
"Plot twist and I'm here for it"

"I thought it was them from the get go…… nothing would make me happier than this"

"honestly they had insane chemistry, i hope they give it a try; people gotta stop trashing the leads – how do you expect to a life partner in 8 weeks."

"I'm loving every bit of what's happening"

"Did not have this on my 2023 bingo card but I'm kinda here for it"

"I was seriously team rachel in Clayton's season y'allll I thought the chemistry they had was more than just a connection"

"I always wanted it to be them at the end"
Who knows what's going on between them right now?! Of course, there is a chance the duo is just messing around with everyone. However, they are both single at this time Clayton broke up with Susie in September, while Rachel split with her ex-fiancé Tino Franco after he admitted to cheating on her with a woman he met before the show. Perhaps, they realized they were right for each other all along?
What do YOU think, Bachelor fans? Do you believe Rachel and Clayton are getting back together? Drop your reactions to the reconciliation rumors in the comments below!
[Image via Rachel Recchia/Instagram, Clayton Echard/Instagram]
Related Posts
CLICK HERE TO COMMENT
Feb 02, 2023 17:33pm PDT