A Tearful Bethenny Frankel Says Ex Jason Hoppy Used To 'Harass' & 'Torture' Her While Trying To Co-Parent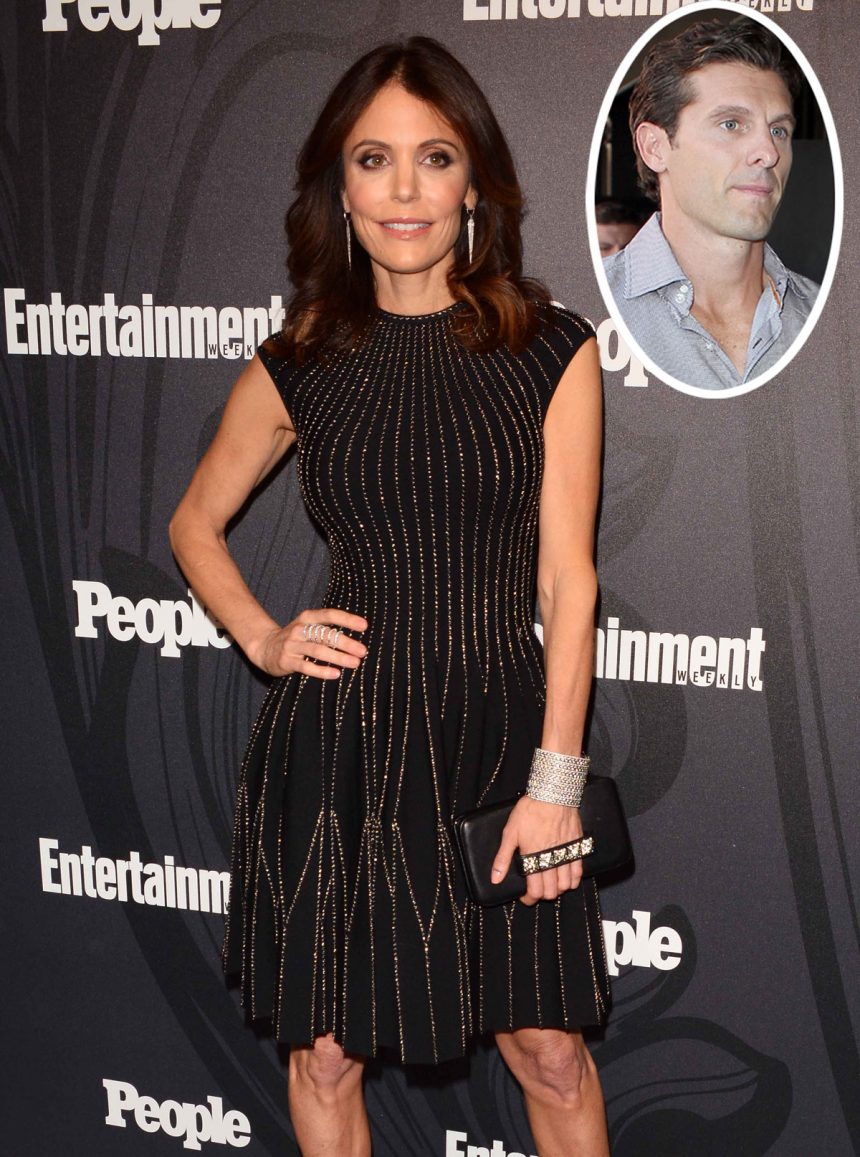 Bethenny Frankel's ongoing custody trial for her daughter Bryn is bringing painful, old wounds to the surface.
ICYMI — the Real Housewives of New York City star and her ex-husband Jason Hoppy went back to court on Monday to redefine the terms of their joint child custody agreement. Bethenny is seeking primary custody and full decision-making power over their eight-year-old child, while Jason wants to keep the current joint custody arrangement the same.
Related: Bethenny Reveals Late Ex Dennis Shields' Proposal Included A Ring For Bryn
According to People, the Bravolebrity was in tears as she was questioned by one of her attorneys — Ronnie Schindel — who presented a video of a past FaceTime call with Hoppy that Frankel recorded nearly four years ago.
The Skinnygirl mogul claims that her ex would taunt, harass, and "torture" her during these precious video calls with their daughter.
During the May 9, 2015 call in question, Bethenny says she asked to speak with Bryn, who was with Hoppy at the time, before he hung up the phone on the star.
"I have a video I recorded. I was trying to FaceTime Bryn. And I experienced every day and every time I tried to do that, Jason using it as a tool to taunt and harass me. That day I recorded our correspondence — that weekend was Mother's Day weekend, Bryn's birthday and birthday party and celebration."
Ugh. If her claims are true, that's just cruel to keep a momma from speaking to her daughter, especially on such an important weekend!
Fortunately for Frankel's defense, she did have the video with her and played it in court to prove it. On tape, the reality TV star asked to "speak with Bryn for a minute," but her baby daddy responded with the icy statement (below) before hanging up on her:
"Keep recording me. Keep recording me. Okay, you lost your privilege for recording me."
After it played, Bryn's momma claimed that she would experience things like this "two times a day every day" until a previous order of protection was placed on Hoppy.
"Jason would use FaceTimes to taunt me, laugh at me … harass me … torture and taunting every day."
Frankel continued explaining that day in court, saying:
"He sent me a series of abusive emails that day. He called me a wise ass, he mocked me, he said I needed to seek help and told me if I couldn't control my behavior I shouldn't come to her birthday party. Making me feel not welcome. It was Jason's party for her and Jason's parents and friends surrounded her so I just stood back. … I'm the outsider."
Oof. We're sure this is not the kind of healthy co-parenting they initially had in mind…
Additionally, the RHONY star also shared Jason would often FaceTime her while appearing to have no clothes on, whenever she and Bryn would call to check-in. A tactic that clearly made her uncomfortable.
Related: Inside Day One Of Bethenny Frankel & Jason Hoppy's Custody Trial!
The exasperated momma of one wrapped up her plea, telling the court that her intentions are purely in the best interest of their daughter:
"I have tried everything. I have tried a brave face, parent coordinating, pleading, ignoring, blocking, surrogates. I have tried everything to collaborate and work in the best interest of my daughter. What is best for Bryn is the rational person making good decisions. Everybody just wants to protect their kids."
But while detailing her ex's past wrongdoings, Bethenny reluctantly had to answer for her own.
The 48-year-old took responsibility for her misconduct prior to their initial 2014 custody hearing. After some probing from Hoppy's attorney Robert Wallack, she admitted in court that at the time she told Hoppy, "you'll never see your daughter again," called him "white trash," and splashed water on him while he was sleeping.
Damn. That story definitely isn't a good look for Bethenny!
But still, the reality star has made it clear to the court that she is "looking for more physical time and ultimate decision making" with Bryn.
Perezcious readers, what do U think of the drama??
Sound off in the comments (below)!
[Image via Patricia Schlein/WENN]
Mar 26, 2019 9:40am PDT