Inside Day One Of Bethenny Frankel & Jason Hoppy's Custody Trial!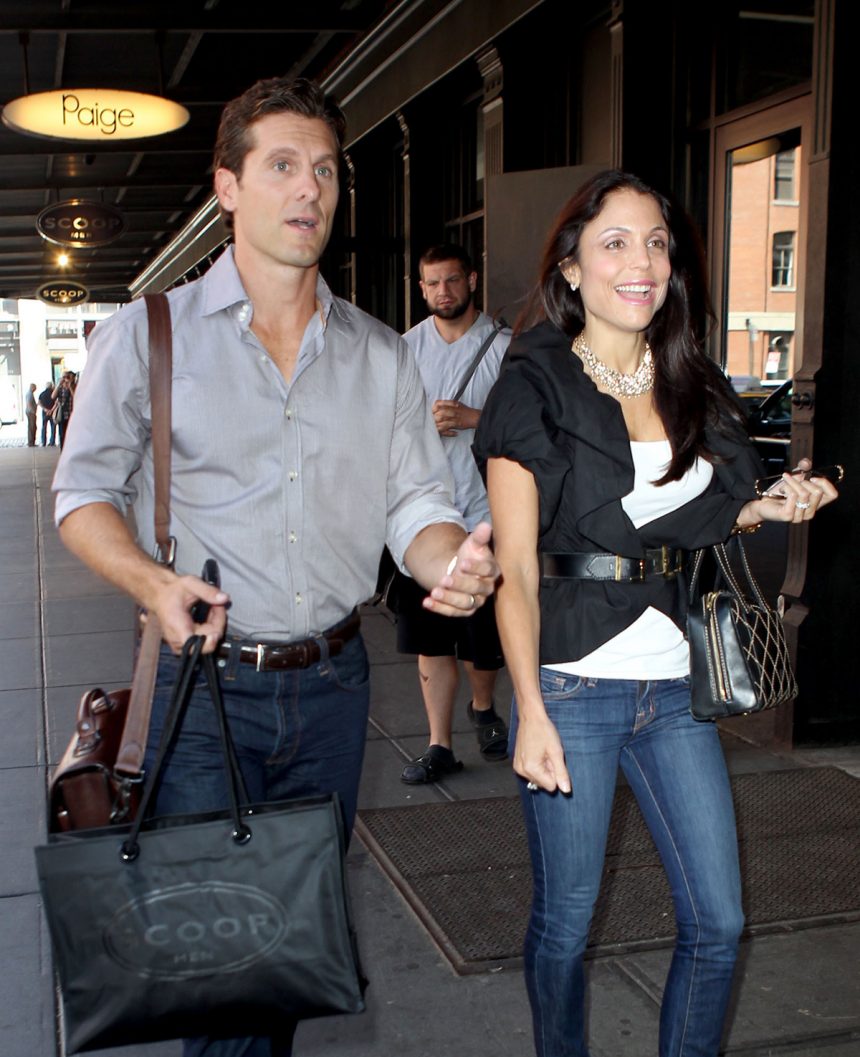 On Monday, Bethenny Frankel and her ex-husband, Jason Hoppy, began their custody trial over their eight-year-old daughter Bryn.
While the Real Housewives of New York City star is seeking primary custody and full decision-making power over their child, Hoppy wants to keep the current joint custody arrangement the same.
Related: Bethenny Frankel Slams Her Haters!
According to People, in his opening statement, Frankel's attorney — Allan Mayefsky — accused Hoppy of committing "domestic violence" to "cause emotional and psychological harm" against Frankel in front of their child, which he argued will have lasting effects on Bryn's interaction with her parents, as well as with other people.
Additionally, Mayefsky accused Hoppy of allegedly physically pulling Bryn away from Frankel when they were living together; purposely leaving out cruel press about Frankel for her to see; locked their dog Cookie up in a storage closet for hours and withheld her whereabouts; sent cruel texts and emails to Frankel; called her desperate and made comments about her appearance such as, "ugh, this is what 43 looks like"; attacked Frankel's romantic relationships; sent attacks directly to her significant others; told Bryn things like, "Don't worry, you'll soon be back with Daddy who loves you," and "Mommy won't let me call you"; insists on being at the same place at the same time as Frankel; and told his ex-wife to ensure that her life insurance was in place.
The lawyer also alleged that Hoppy sent Frankel over 500 emails over a one day and night period.
Mayefsky argued that his client's ex's behavior hasn't changed since the former couple's financial settlement and initial custody agreement, and that he is controlled by his emotions. Allegedly, he hovers over Bryn whenever she talks to her mother. The lawyer said:
"Even the child has expressed discomfort with this behavior."
On the flip side, Hoppy's attorney, Robert Wallack, doesn't believe there has been any change in the former couple's situation to justify amending their custody agreement. He alleged:
"They knew the deal, they agreed to the deal, more importantly they knew each other, yet they entered into this binding agreement."
While Wallack would not expand on Frankel's "provocations, inflexibility" and "need for attention," he said the reality TV starlet and her legal team want the court to believe that their relationship is volatile to the point of needing a new agreement.
Case in point, Wallack alleged that Frankel told her assistants to print out contentious emails between the two, which was allegedly used in 2017 when Hoppy was arrested on stalking and harassment charges. (The charges were later dismissed.)
Ultimately, the lawyer claimed that the pair's communication is now less hostile than in the past, and that their co-parenting is working. Thus, if the current agreement is "working reasonably well," then, "if it ain't broke, don't try to fix it."
Wallack closed his opening statement by saying Frankel is seeking publicity, and called the trial an "unnecessary evil."
During his cross-examination, Hoppy issued an apology to Frankel for allegedly making disparaging comments to her in the past. He said:
"I take full responsibility for the comments I have made."
In regards to alleged nasty texts and emails he sent his ex-wife, Hoppy admitted it was "wrong and inappropriate."
In the cross-examination, Hoppy also addressed his request for the RHONY star to undergo drug testing following the death of her ex-boyfriend, Dennis Shields.
On August 10, 2018, Shields was found dead of a suspected overdose in his Trump Tower apartment.
After his passing, Hoppy and his legal team had argued that Frankel's drinking on the Bravo show — and the apparent overdose of Shields — should require her to submit to an emergency drug test. (Frankel's lawyer DENIED his client has a substance abuse problem.)
In court, Hoppy defended his request, saying:
"If this were reversed, I believe Bethenny would do the same."
The two got married in 2010, separated in December 2012, and finalized their divorce in 2016.
Their custody trial is only expected to last a few days. We'll continue to keep you updated.
[Image via WENN.]
Related Posts
CLICK CLICK CLICK Next Article
Mar 5, 2019 3:43pm PDT