Cardi B Returns To Instagram To Announce IMMINENT Bruno Mars Single! WHAAATTT!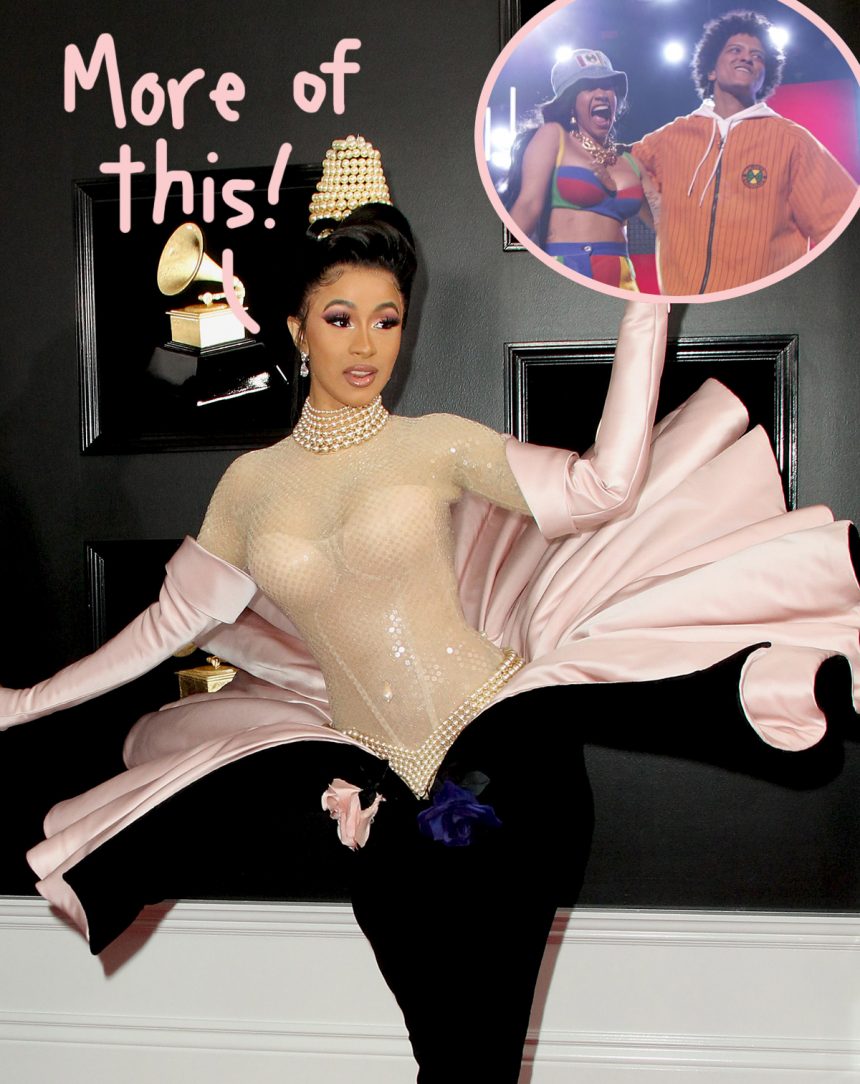 Back and ready to go bigger than ever!
Cardi B reactivated her Instagram account on Wednesday just to promote her new single — and it effing WORKED!
Related: Cardi Deactivated After Grammy Backlash
Not only is it bound to be a new Cardi Banger, it's another collab with Bruno Mars! Their last one, Finesse (Remix) went double platinum, so we can't wait for another!
And the promo art is already HOT! Ch-ch-check it out (below):
OMG that hashtag! She even stuck it to the haters by reminded them about her Grammy win! LOVES IT!
[Image via CBS/Adriana M. Barraza/WENN.]
Feb 13, 2019 6:49pm PDT