It's not called the Marriage Capital of The World for nothing!
Las Vegas has been the face of glitz, gambling, and getting hitched for nearly as long as it's been around — and celebrities are no exception to the temptation that is Sin City. Modern stars like Kourtney Kardashian and Travis Barker as well as golden age legends like Elvis and Priscilla Presley, The Strip has been an ideal destination for short and long term couples.
From royal moments in big glitzy venues to drive thru ceremonies that only cost around $50 bucks — let's take a look at some of your fav celebs who have tied the knot in Viva Las Vegas!
Kourtney Kardashian & Travis Barker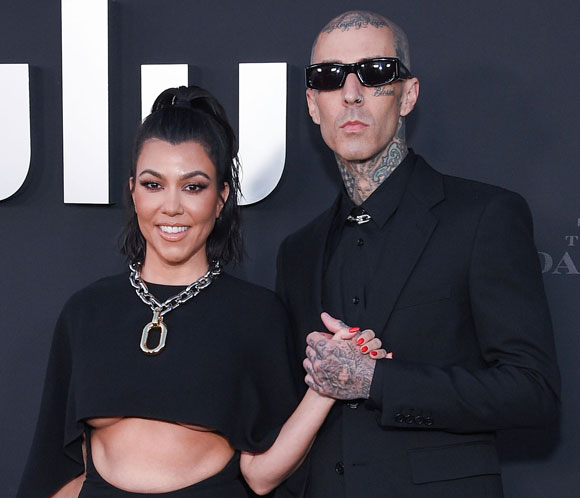 According to TMZ, Kourtney Kardashian and Travis Barker got married early in the morning following the 2022 Grammys! Around 1:30 a.m. local time, Kravis arrived at a chapel in the city of Las Vegas with their security detail and a photographer. Sources shared the ceremony was extremely private, and they had a marriage license already. It was presented to the chapel's owner, who was also their witness! And y'all… an Elvis Presley impersonator married them!! Seriously, what a perfect Sin City style wedding!
Jennifer Lopez & Ben Affleck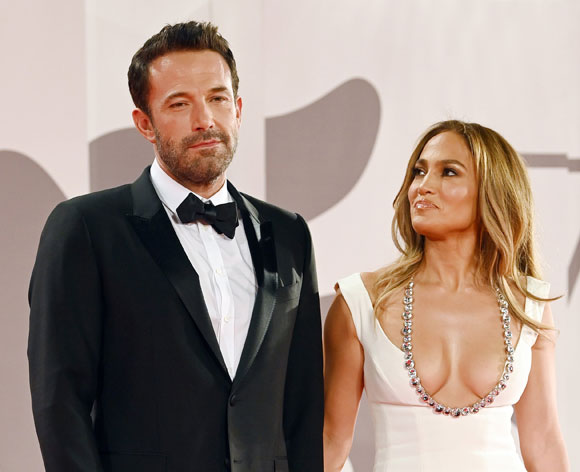 Sources confirmed to TMZ that the couple tied the knot in Vegas on July 16, 2022. According to court records obtained by the outlet, they got a marriage license in Clark County, Nevada, in both their legal names, Benjamin Geza Affleck and Jennifer Lynn Lopez, the Saturday before. Another insider spilled to Entertainment Tonight that they decided on a wedding in Sin City for "fun," explaining:
"Jen and Ben got married in Vegas. They have so much fun together and thought this would be a fun idea too. Ben is absolutely in love with Jen and feels loved by her too. They both feel so comfortable with each other and like they share history and know each other so well."
Sarah Michelle Gellar & Freddie Prinze Jr.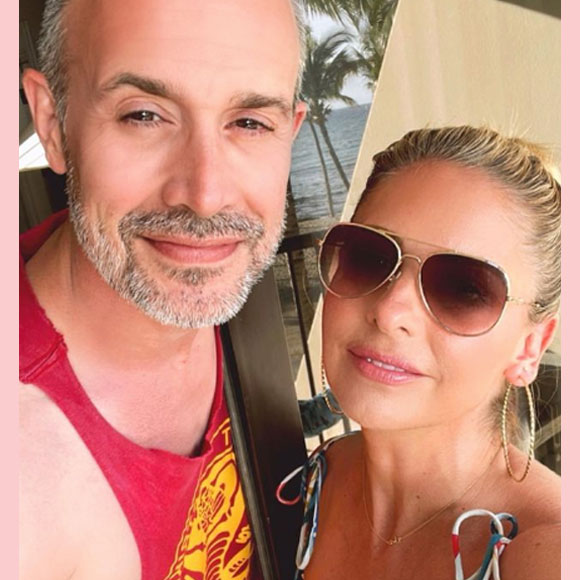 Sarah Michelle Gellar and Freddie Prinze Jr. got engaged in April 2001 and were married atop a cliff in an intimate ceremony in the Las Vegas desert in September 2002! The couple met on the set of I Know What You Did Last Summer and most notably collaborated on the live-action Scooby-Doo movie where they respectively played Daphne and Fred. This year marked 20 years of marriage for the pair and they're truly living a real life romantic comedy every day! OTP!
Bruce Willis & Demi Moore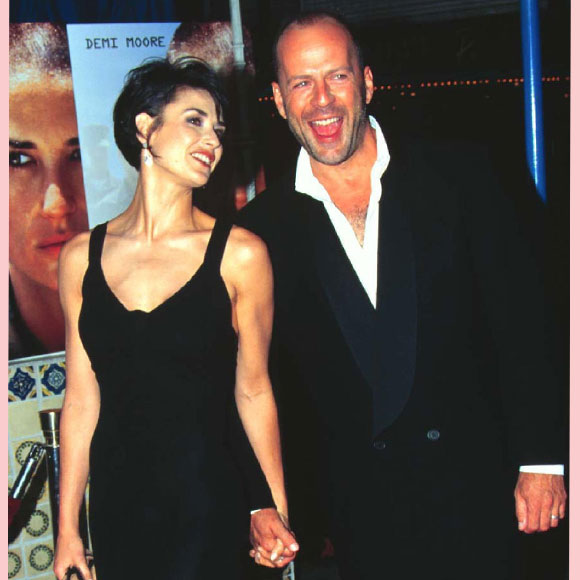 Bruce Willis and Demi Moore might have had the most Las Vegas wedding that ever Las Vegas'd! Only four short months after meeting, Bruce persuaded Demi to take his hand during a short weekend trip to Sin City while he was on break from filming Die Hard. The two got hitched in the famous Golden Nugget Casino in 1987 and were together for 12 years before divorcing in 2000. The pair share three daughters Rumer, 34, Scout, 31, and Tallulah, 28 and recently took a rare blended family photo together during the 2022 holidays!
Joe Jonas & Sophie Turner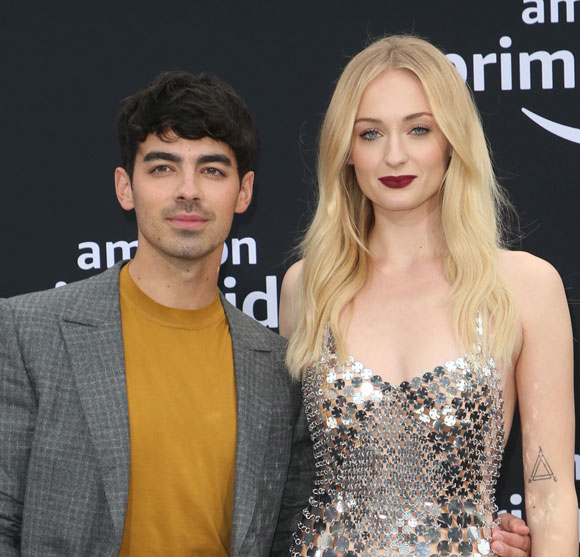 Joe Jonas and Sophie Turner tied the knot in May 2019 in Vegas, just hours after the Jonas Brothers took the stage at the Billboard Music Awards! Surprise! The couple were surrounded by loved ones — and celebs like Diplo and Khalid — at the Chapel L'Amour inside A Little White Wedding Chapel, with an Elvis impersonator officiating the wedding. They've been happily married ever since, and in fact, this year they even announced they're expecting their second child! Aww!
Elvis & Priscilla Presley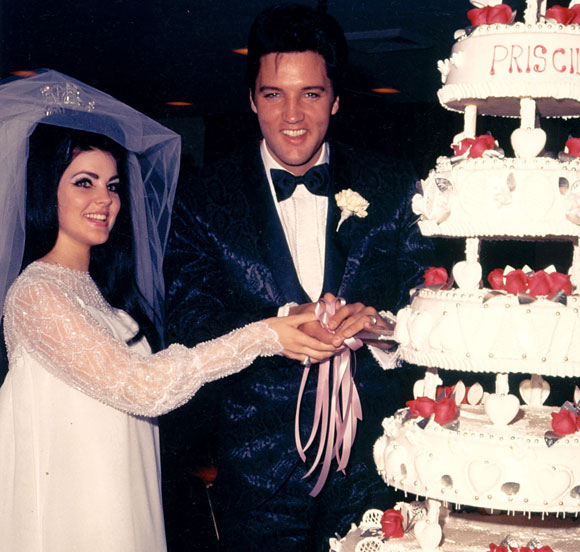 You can't mention iconic Las Vegas weddings without mentioning Elvis and Priscilla Presley! On May 1, 1967 the 32-year-old took his 21-year-old bride to the Aladdin Hotel and tied the knot. Followed by breakfast and champagne for 100 guests, the ceremony was fairly intimate for a celebrity wedding — and they didn't even need an Elvis impersonator because they had the real deal! Ha!
Kelly Ripa & Mark Consuelos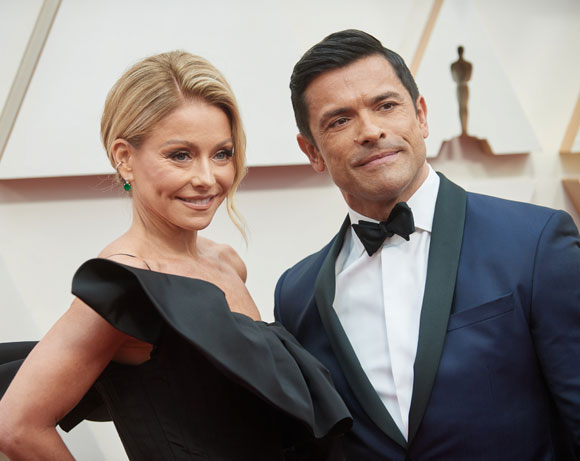 In 1996, Kelly Ripa married Mark Consuelos at the iconic Chapel of the Bells for only $179! The pair decided to elope for no other reason than they had a couple days off work! Kelly told People during a throwback earlier this year:
"Two consecutive days off from work, both on the same day. And it was like, 'Let's go to Vegas and get married and it'll be fun!'"
It definitely was a great choice, too! Earlier this year the lovebirds celebrated their 26th wedding anniversary and are still going strong. Love it!
Betty White & Allen Ludden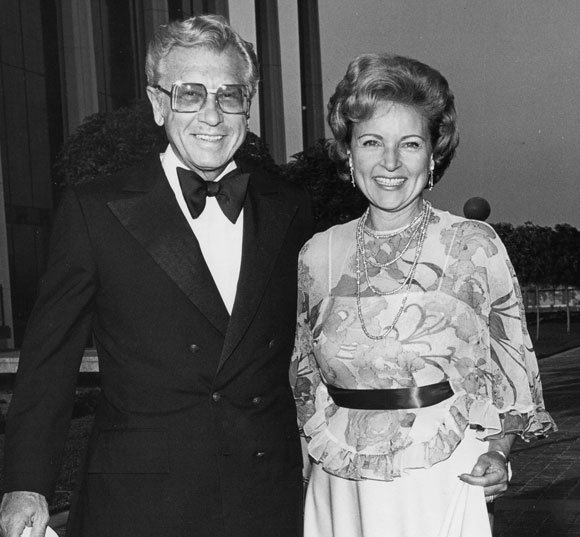 In 1963, Betty White married the love of her life Allen Ludden at the Sands Hotel. The two were instantly connected upon meeting during a taping of the game show Password. They later both starred in a play called Critic's Choice where they grew closer, andonly three weeks into the play run, Allen started replacing his "hello's" by asking "will you marry me?".
Eventually the two did marry and stayed together for 18 years until sadly Allen passed away from stomach cancer in 1981. He was Betty's third husband, but she never remarried after him. In 2015, the late actress famously told Oprah Winfrey during an interview:
"I spent a whole year, wasted a whole year, that Allen and I could have had together, saying, 'No, I wouldn't marry him'."
At the time of Betty's passing on New Year's Eve 2021, her last word was reportedly "Allen". Certainly the truest of love…
Leah Remini & Angelo Pagan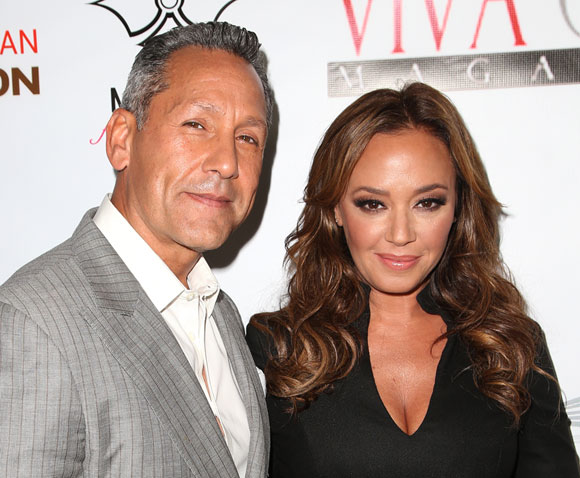 The King of Queens star Leah Remini got hitched to her longtime lover far away from New York! In 2003 the pair made it official at the Four Seasons in Las Vegas — poolside! Plus, the whole wedding ceremony was recorded and featured in a TV special for VH1. They've been married ever since and share one daughter and three sons.
Jodie Sweetin & Cody Herpin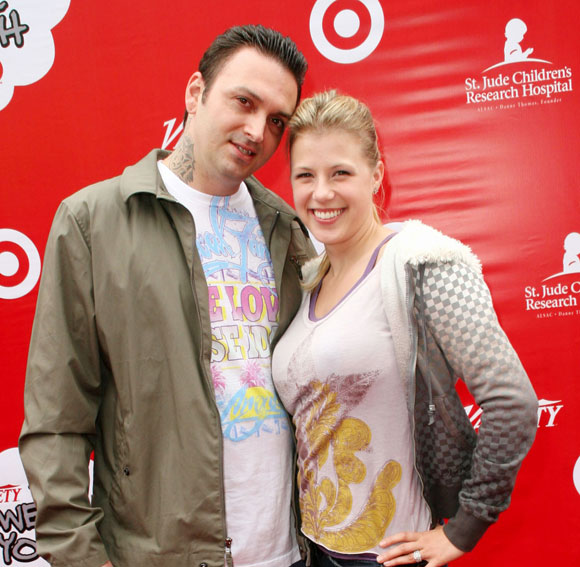 Jodie Sweetin and Cody Herpin were all smiles at their wedding which took place at Little Church of the West in 2007. At the time, Jodie told People:
"We wanted to keep it quiet. We came to Vegas to get married. We had a bunch of friends come down after we got married to celebrate with us."
The pair had been friends for a long period of time at the time of exchanging vows, but only stayed married for three years before divorcing in 2010. They share one daughter, Zoie Laurel May Herpin, who is now 14.
Paul Newman & JoAnne Woodward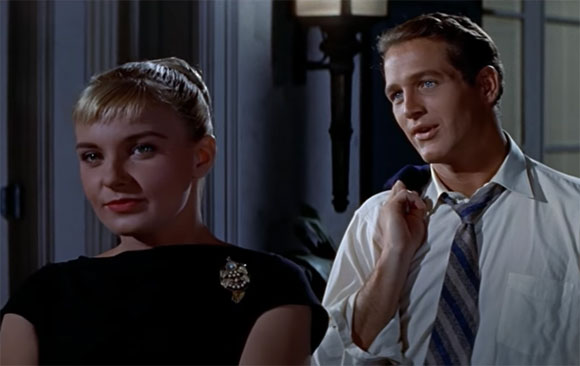 Paul Newman and Joanne Woodward first met in 1953 when they starred in the Broadway play Picnic. Five years later, in 1958, the pair married after discreetly living together for quite some time in the midst of an extramarital affair. As soon as Paul's divorce was finalized from his wife at the time, they headed to Las Vegas for a quick wedding and honeymooned at London's Cannaught Hotel. 
They stayed married until Paul's death in 2008 at age 83.
Elizabeth Taylor & Eddie Fisher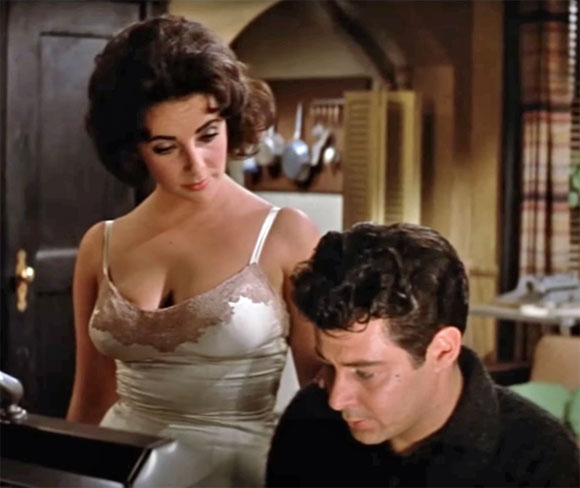 After being devastated by the death of her previous husband, Mike Todd, Elizabeth Taylor found comfort in his best friend Eddie Fisher. In 1959, the actress and her deceased husband's best friend were wed in a synagogue in Las Vegas. He proposed to her with a bracelet made of 50 diamonds, and while continuing the unconventional theme, Elizabeth wore a green dress with a hood! 
Their marriage would come to an end in 1964, though, after the actress' infamous affair with Richard Burton on the set of Cleopatra.
Lily Allen & David Harbour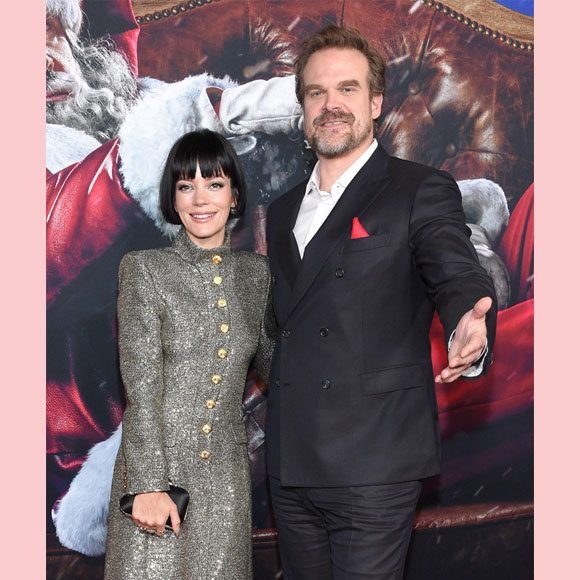 Lily Allen and David Harbour acquired a marriage license in Las Vegas on September 6, 2020, and had until exactly a year later to walk down the aisle — and the pair wasted no time in doing just that! They said "I do" on Monday, September 8, at the Graceland Wedding Chapel in Sin City – – in a ceremony officiated by an Elvis Presley impersonator, no less!
Shortly after stories about the wedding broke, David confirmed the news on his social media, writing:
"In a wedding officiated by the king himself, the people's princess wed her devoted, low born, but kind credit card holder in a beautiful ceremony lit by the ashen skies courtesy of a burning state miles away in the midst of a global pandemic.

Refreshments were served at a small reception following."
Aww, they're just the cutest!
Nicolas Cage & Riko Shibata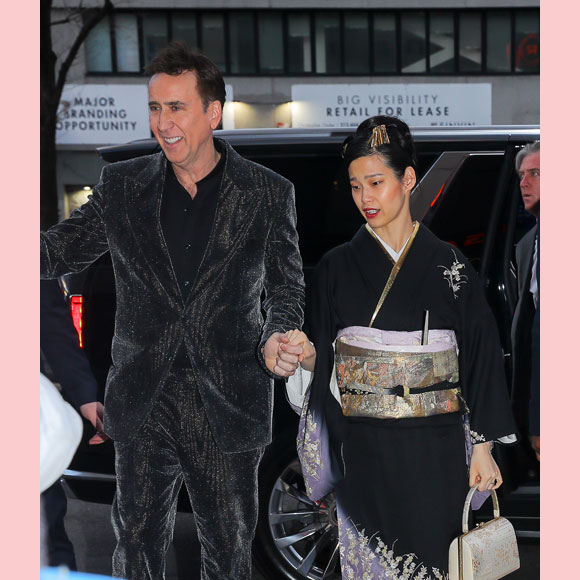 Nicolas Cage got married to his fifth wife, Riko Shibata, in an intimate Vegas ceremony. Reportedly, the couple met in Japan while Nicolas was filming Prisoners of the Ghostland and they even got engaged over FaceTime! Yeah, a FaceTime proposal is definitely unique! 
The bride, who is 30 years her husband's junior, tied the knot with Nicolas in the Wynn Hotel on February 16, 2021 – which is a date special to the pair as it honors the birthday of Riko's late father.
Angelina Jolie & Billy Bob Thornton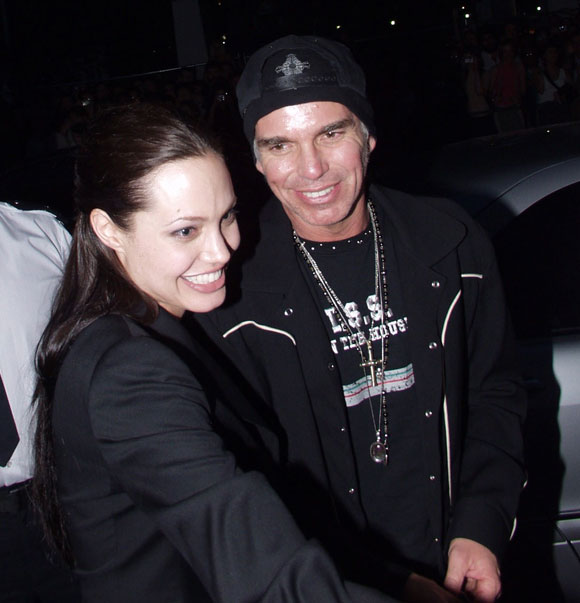 Angelina Jolie and Billy Bob Thornton were married in Sin City after only two months of dating in 2000! Their whirlwind romance lasted three years, as the divorce being finalized in May of 2003. The marriage was Angelina's second marriage and Billy Bob's fifth. 
Ironically, two months seems to be a special period of time for them, as in 2015 Thornton got remarried only two months after Angie married Brad Pitt!  Reverend Jim Hamilton spoke to DailyMail.com on what would've been Angelina and Billy Bob's 15th wedding anniversary, saying of the ceremony:
"I married them on a Friday afternoon it was very quiet, they'd been at a movie shoot up in Utah and they were actually on their way back to Beverly Hills. They walked in and I recognized her immediately and she was really big at that time, of course she still is and Billy Bob I didn't recognize him at first. He had a John Deere hat on, I looked at the marriage certificate and I turned around and said 'Billy Bob I loved you in Sling Blade' and we just had a ball, it was very quiet, very peaceful."
Shia LaBeouf & Mia Goth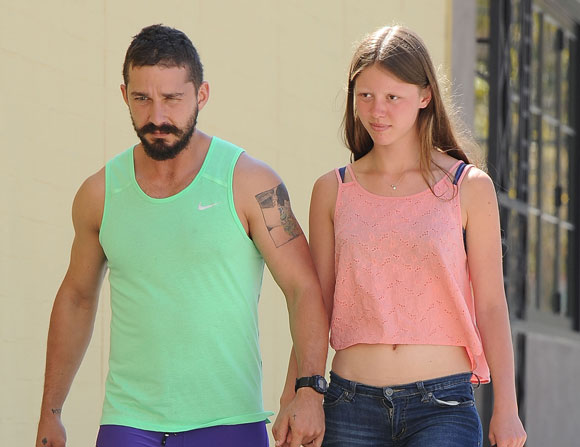 Shia LaBeouf and Mia Goth kept it wild on The Strip for their wedding! The actor married his girlfriend of four years on a live stream by an Elvis impersonator at Viva Las Vegas Wedding Chapel! And who could forget what Elvis himself said while making their matrimony official:
"Mia and Shia, do you promise to adopt each other's hound dogs? Not to wear your blue suede shoes in the rain? To always be each other's teddy bear? And to give each other a hunka hunka burning love?"
The pair officially split in 2018, but reconciled and are now expecting their first child together!
Melanie Griffith & Don Johnson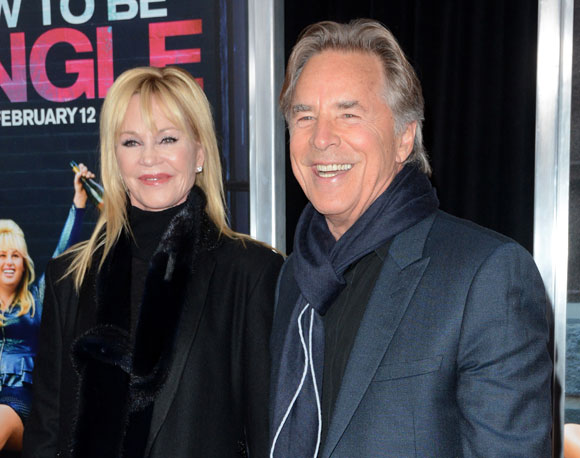 Melanie Griffith and Don Johnson's relationship started early, with the pair meeting when she was only 14 and he was 22. By the time the actress had turned 18 they were married, and by 19m things came crashing down. In an interview with People in 1989, Don recalled the intimate spur-of-the-moment the two decided to wed:
"I had been with Marjorie Wallace most of the night. Melanie called at about 4 or 5 in the morning. We professed undying love and flew to Las Vegas and got married."
The pair would go on to split the very next year, eventually remarrying and splitting again. Together they share one daughter, Fifty Shades of Grey star Dakota Johnson.
Jon Bon Jovi & Dorothea Hurley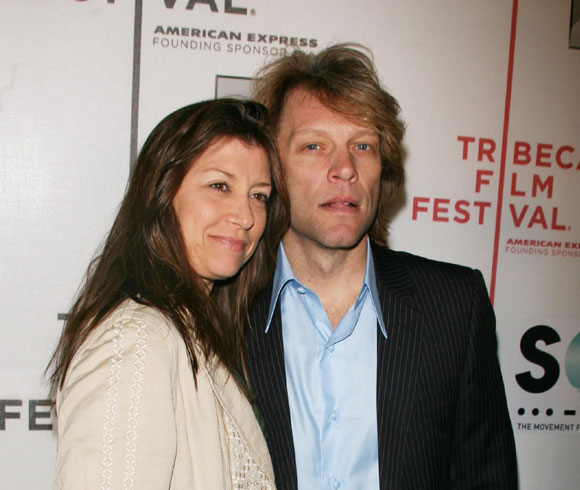 Jon Bon Jovi and his high school sweetheart Dorothea Hurley were married in 1989 at the famous Graceland Wedding Chapel. During Bon Jovi's El Lay stop on the New Jersey Syndicate Tour, the rockstar took a secret trip to Vegas with his lady and they tied the knot right there on The Strip! They're still as happy as ever today, and have four children, a daughter and three sons.
The-Dream & Christina Milian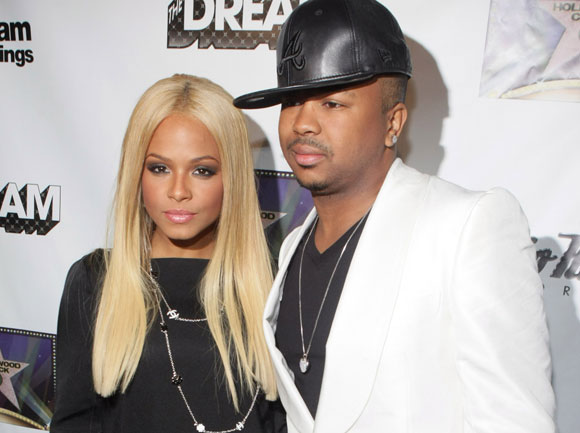 Another one for the guest books of the Little White Wedding Chapel! In 2009, singer The-Dream married actress Christina Milian at 12:00 midnight sharp on September 4. The marriage lasted a little over two years and they reportedly rented the tux and dress for around $300 total! The couple share one daughter, Violet, who is now 12.
Kevin Dillon & Jane Stuart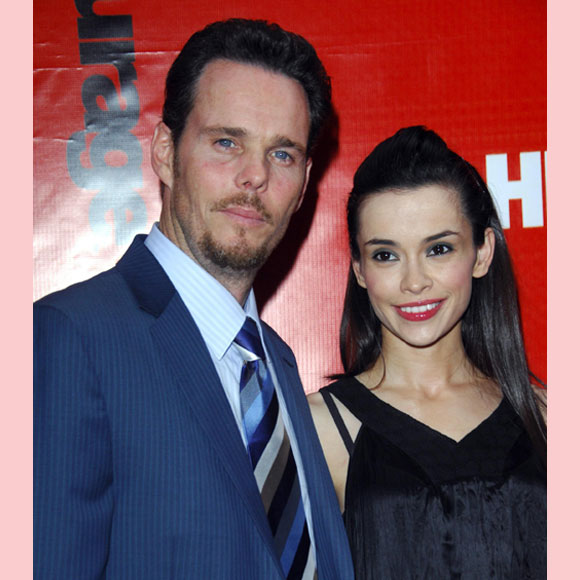 In 2006, HBO star Kevin Dillon married his pregnant fiancée Jane Stuart in a reportedly "brief" ceremony featuring several songs sung by an Elvis impersonator. The newlywed husband's Entourage co-star Kevin Connolly was a witness to the wedding, and the dress code was casual for the groom! Dillon reportedly wore jeans and a leather jacket while his bride wore a "white, floor-length gown" for the ceremony. 
The pair officially split in 2017 and now share custody of the daughter Stuart was pregnant with at the time of the wedding, Ava, who is now 16.
Mike Tyson & Lakiha Spicer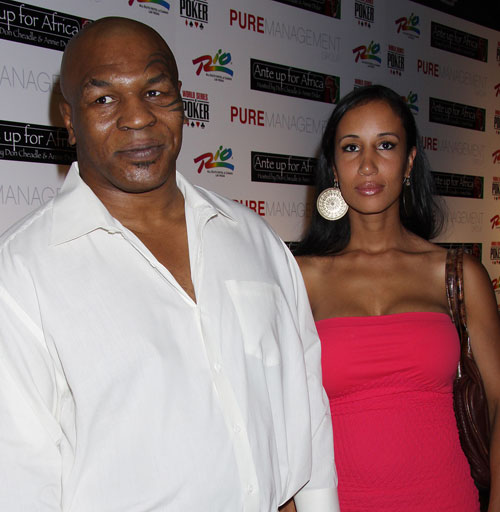 Mike Tyson got married for the third time in Las Vegas to his bride Lakiha Spicer. The lovebirds exchanged vows at La Bella Wedding Chapel in the Las Vegas Hilton hotel-casino in 2009. They arrived only 30 minutes after getting a marriage license and the ceremony was said to be extremely short, private, and sweet. 
The couple are still going strong and share two kiddos, a 14-year-old daughter, Milan, and an 11-year-old son, Morocco.
Bette Midler & Martin von Haselberg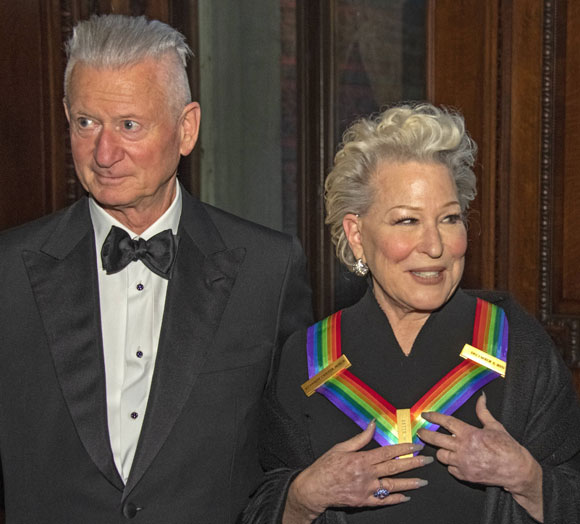 Just six weeks after first meeting, Bette Midler and Martin von Haselberg knew they had something special. On a whim, the pair married in 1984 at the now-closed down Starlight Chapel in Sin City by an Elvis impersonator. Bette told Jimmy Kimmel in 2021 she didn't have any photos of the wedding, but when the chapel closed they sent her a beautiful momento of the special moment:
"Apparently, there was a photographer there. When the Starlight Chapel closed its doors about five years ago, they sent us the pictures. We had never seen the pictures [before]."
The spouses are still as in love as ever and together have one daughter, 36-year-old actress Sophie von Haselberg.
Tana Mongeau & Jake Paul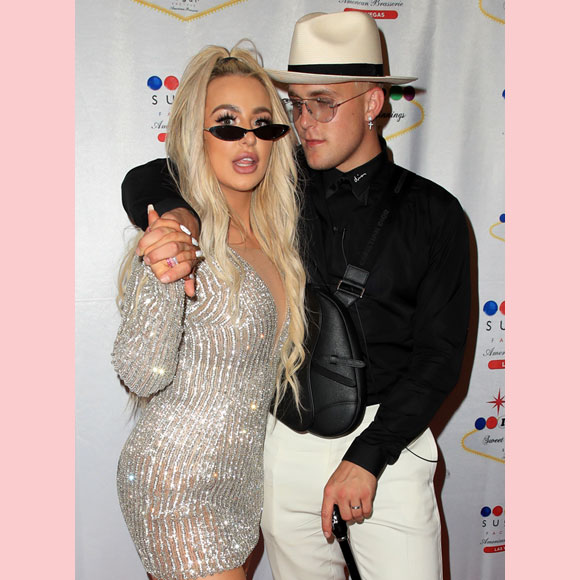 After breaking the internet with an unexpected proposal in 2019, Tana Mongeau and Jake Paul exchanged vows on livestream (for the price of $50!) at the Graffiti Mansion in her hometown of Las Vegas. The YouTube stars had a reception at The Sugar Factory immediately following the late-night fiasco. 
Two months later, Tana confirmed she and Jake weren't legally married in the romantic, life-sharing sense, but they had one hell of a business marriage because they raked in some serious cash with this big ruse! 
Ernest Borgnine & Tova Traesnaes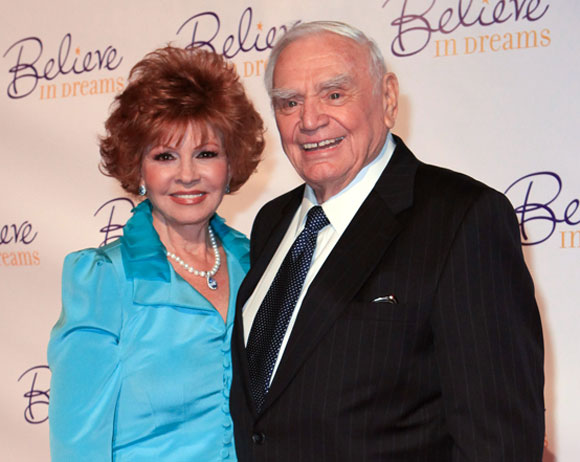 Legendary actor Ernest Borgnine married his fifth and final wife, hairdresser Tova Traesnaes, in 1973. The Marty star exchanged vows with his bride, 24 years his junior, at a chapel in Vegas. The marriage lasted for 39 years until his death in 2012, which Borgnine often joked was "longer" than all his other marriages "put together". Tova was reunited with her love when she passed away in February of 2022, leaving behind four children – all of whom were from previous relationships. 
Ne-Yo & Crystal Renay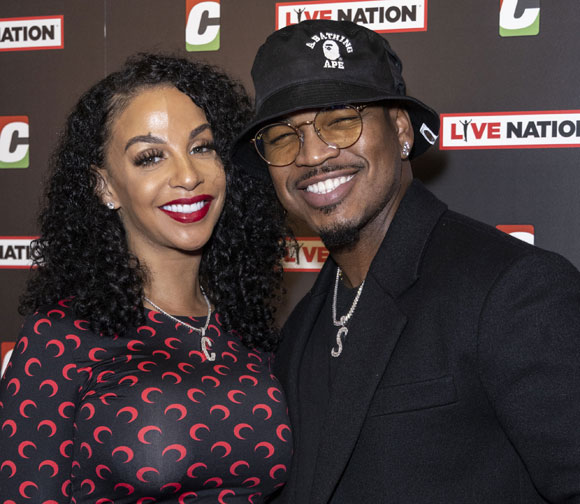 Two years after originally filing for divorce, singer Ne-Yo and TV personality Crystal Renay were remarried on a rooftop at Resorts World in Las Vegas. The 2022 ceremony was outrageously lavish, with more than 10,000 roses that reportedly took three days to set up, according to TMZ. Their wedding cake was EIGHT FEET tall and featured four different flavors! Following the wedding was a reception featuring performances from Ne-Yo himself as he danced with his bride. The couple share a daughter and two sons, and it looks like they're serious about giving their love a second chance!
Tom Petty & Dana York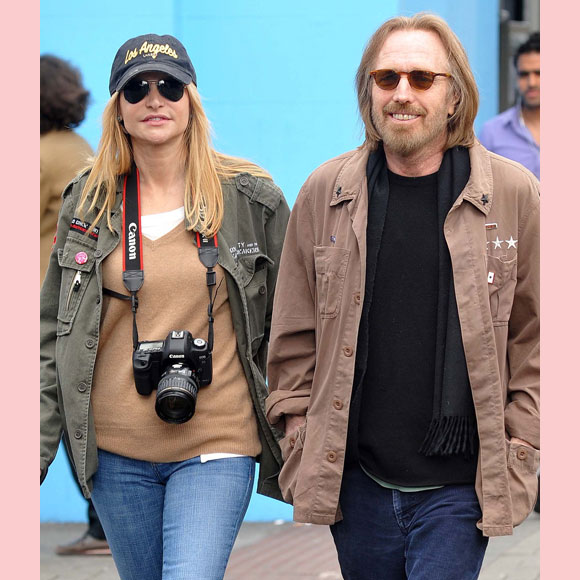 On June 3, 2001, Tom Petty took a day off after his shows at the Hard Rock Hotel to marry his longtime girlfriend Dana York. According to what his rep told Rolling Stone at the time, the ceremony was super private and kept under wraps for only a few close family and friends. Tom and Dana stayed together until his death in 2017. The couple had no children together, but the singer was a proud stepfather to Dana's son Dylan.
Between the glitz, the glamour, and the guzzling of champagne a Las Vegas wedding is never anything shy of a party! What's your favorite Sin City matrimony, Perezcious readers?
[Image via MEGA/WENN.com]
Related Posts
CLICK HERE TO COMMENT
Jan 01, 2023 10:00am PDT