James Gunn Rehired By Disney For 'Guardians Of The Galaxy Vol. 3'!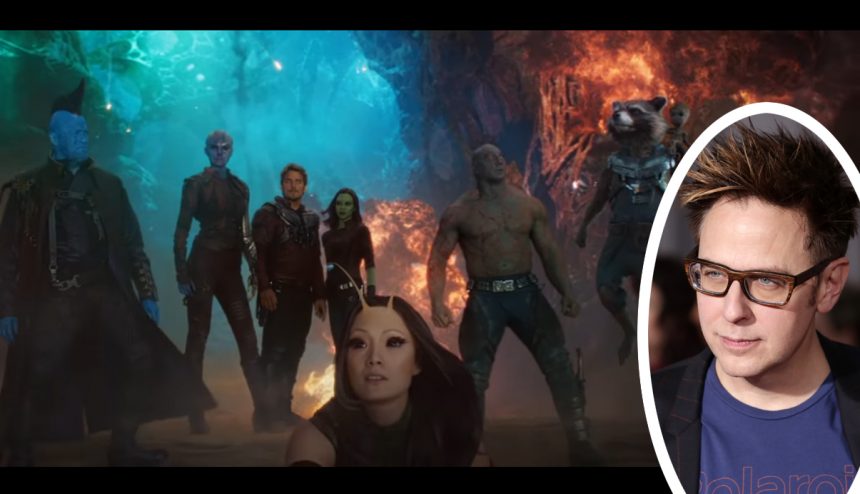 Wow! We are really and truly shocked by this news… and in a good way for once!
Disney has rehired James Gunn to direct his script for Guardians Of The Galaxy Vol. 3!
Video: Twitter Reacts To New Avengers Endgame Trailer
Sources at the studio and in Gunn's camp confirmed the news to Deadline, and the writer-director returned to Twitter for the first time in eight months to thank fans, writing:
"I am tremendously grateful to every person out there who has supported me over the past few months. I am always learning and will continue to work at being the best human being I can be.

I deeply appreciate Disney's decision and I am excited to keep making films that investigate the ties of love that bind us all. I have been, and continue to be incredibly humbled by your love and support. From the bottom of my heart, thank you. Love to you all."
Gunn, who brought the voice to Marvel's team of space-faring losers, was fired last July after old gross jokes he'd made on Twitter nearly a decade previous "resurfaced."
For instance, in one he wrote:
"The best thing about being raped is when you're done being raped and it's like 'whew this feels great, not being raped!'"
Yeah, not funny or clever or appropriate.
Disney was quick to act. This was right after they'd fired Roseanne Barr for tweets and presumably didn't want to seem like they were using a double standard.
According to Deadline's sources, the decision to hire Gunn back was made months ago internally — and had everything to do with how he handled the scandal.
See, Roseanne chose to double down and lash out.
James, who had long since been open about having told disgusting jokes in the past and not being that person anymore, released just one statement at the time after his dismissal from Disney, saying:
"My words of nearly a decade ago were, at the time, totally failed and unfortunate efforts to be provocative. I have regretted them for many years since — not just because they were stupid, not at all funny, wildly insensitive, and certainly not provocative like I had hoped, but also because they don't reflect the person I am today or have been for some time.

Regardless of how much time has passed, I understand and accept the business decisions taken today. Even these many years later, I take full responsibility for the way I conducted myself then. All I can do now, beyond offering my sincere and heartfelt regret, is to be the best human being I can be: accepting, understanding, committed to equality, and far more thoughtful about my public statements and my obligations to our public discourse.

To everyone inside my industry and beyond, I again offer my deepest apologies. Love to all."
Reportedly, Alan Horn appreciated how he never lashed out at the company.
At the time, the entire cast of Guardians of the Galaxy — Chris Pratt, Bradley Cooper, Zoe Saldana, Vin Diesel, Dave Bautista, Karen Gillan, Michael Rooker, Sean Gunn, and Pom Klementieff — signed an open letter to Disney asking that he be reinstated as well.
Each shared the declaration of loyalty and faith in who their friend and coworker was on social media:
"We fully support James Gunn. We were all shocked by his abrupt firing last week and have intentionally waited these ten days to respond in order to think, pray, listen, and discuss. In that time we have been encouraged by the outpouring of support from fans and members of the media who wish to see James reinstated as director of Volume 3, as well as discouraged by those who were so easily duped into believing the many outlandish conspiracy theories around him."
Those conspiracy theories were not an accident. In fact, the "resurfacing" wasn't either.
It was the brainchild of prominent alt-right members Jack Posobiec and Mike Cernovich, who dug up Gunn's old tweets in order to stop him from tweeting against Donald Trump.
Seriously. They were never really offended and obviously never actually thought he was a pedophile. They were just getting Fearless Leader's back.
Posobiec seems to have a thing for Disney. He previously tried to get people to boycott Star Wars over supposed anti-Trump messages. Most recently, he was behind a campaign to try to get people to go see Alita: Battle Angel instead of Captain Marvel.
Cernovich was one of the promoters of the #Pizzagate conspiracy theory that claimed Hillary Clinton was running a child sex slave ring out of a pizza parlor which resulted in someone who believed it charging into the restaurant with a gun demanding to see the enslaved children.
Thankfully, it seems Disney have decided to look at the evidence they have in front of them — which tells them people can learn and grow.
Well, some people anyway.
[Image via Marvel/YouTube/Brian To/WENN.]
Related Posts
CLICK CLICK CLICK Next Article
Mar 15, 2019 2:10pm PDT