The hits just keep on coming for Ellen DeGeneres, again, and again, and again…
This time around, two apparent former members of the Ellen Show production staff have come forward with their own comments about the A-list celeb's alleged behind-the-scenes behavior. This follows a slew of other disturbing reveals about what it's really like working on and around her eponymous talk show.
Related: Brad Garrett Does NOT Accept Ellen's Public Apology!
Monday's controversy comes courtesy of The Sun, which is reporting how these ex-staff members are EXTREMELY skeptical about the comedian's public apology regarding the toxic workplace she allegedly helped create and foster for years.
Calling the public mea culpa "complete bull," one of the staffers shared (below):
"For over a decade Ellen has treated her staff poorly, which is ironic because of her on-camera persona. She is literally like two different people. One is awful, power-hungry and constantly yells at everyone for any little that goes wrong with the production of the show. The other character that Ellen plays is what the world sees — a hilarious, kind and giving woman who is a fearless advocate for the LGBTQ community."
Wow.
It's one thing to go after misconduct behind the scenes (and entirely necessary!), but to call out Ellen's public persona as an LGBTQ advocate being just a "character," especially after she herself broke such historical ground as far as gay representation on television is concerned?! Doing that must mean one thing: disgruntled former employees are really really pissed off at the famous talk show host…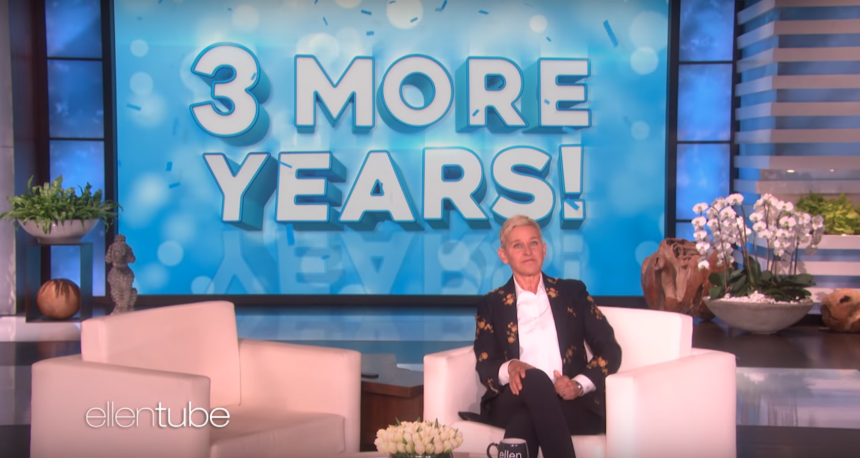 The insiders continued from there, noting how they experienced many situations where co-workers "could not handle [the toxic environment] anymore and quit." They added:
"The show has such a high turnover rate. But up until now, everyone was terrified to say anything because they feared her power. She would let people know that they have the 'best gig in town' and how lucky they were to be working for her and how so many people would die to be in their shoes."
Yikes! Talk about (allegedly) manipulative behavior!
Ultimately, according to these two one-time staffers, Ellen's career is "gasping for air." It sure doesn't sound like they are particularly sad to see the host struggling to continue on, though:
"This investigation is going to reveal the truth and it will most likely tank her show and her career. She cannot go on living a lie and treating people this way. Her reputation and disgusting behavior has finally caught up with her."
Talk about an ominous final quote…
What do U think, Perezcious readers?! Everywhere you turn nowadays, it seems like there's another insider who has worked behind the scenes and is ready to serve up a hit piece on Ellen… Is it all too much for her to handle? Or is she finally getting what she's had coming to her?? Sound OFF about this entire controversy down in the comments (below)…
[Image via Beiny/Slater/WENN]
Related Posts
CLICK HERE TO COMMENT
Aug 04, 2020 07:40am PDT