Lady GaGa Rolls Her Eyes At Bradley Cooper Romance Rumors Following Steamy Oscars Performance!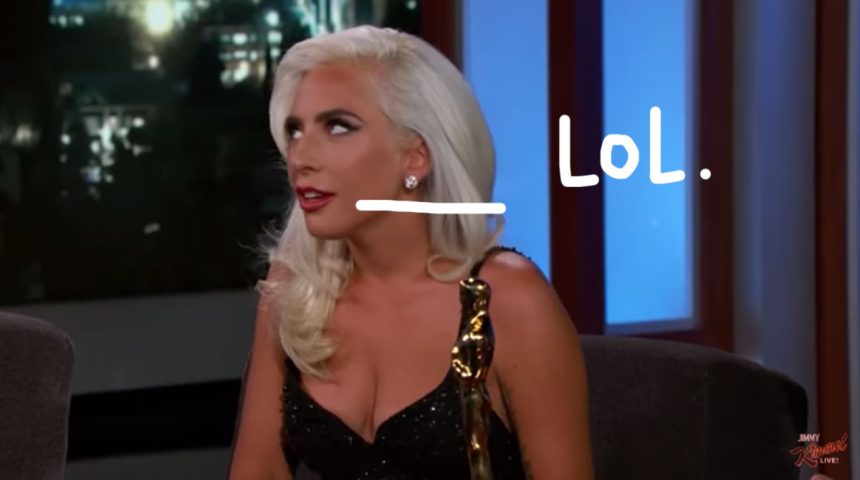 Lady GaGa is totally aware her Oscars performance with Bradley Cooper — which sealed the deal for her Best Original Song win on Sunday — was sexy as f**k.
Related: Did Irina Shayk Really Unfollow Gaga On Social Because Of Her Oscars Performance With Bradley?!
So when the performer stopped by Jimmy Kimmel Live! on Wednesday, she had to spill all the deets AND address relationship rumors that have been running rampant since the steamy televised moment aired. Not only was their on-camera connection analyzed, but the pair was reportedly spotted getting super cozy at parties following the show, as Bradley's baby momma Irina Shayk looked on!
Scandalous!!
Fully knowing lust was in the air, GaGa shared with Jimmy Kimmel:
"Yes, people saw love and guess what? That's what we wanted you to see."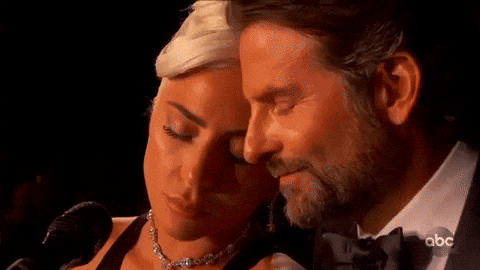 The 32-year-old went on:
"[Shallow] is a love song, A Star Is Born is a love story. It was so important to both of us that we were connected the entire time… When you're singing love songs, that's what you want people to feel… I'm an artist and I guess [Bradley and I] did a good job… fooled ya!"
Fooled us is an understatement!! All of this happened AFTER we reported the duo was looking like a legit couple at a pre-Oscars party on Friday night!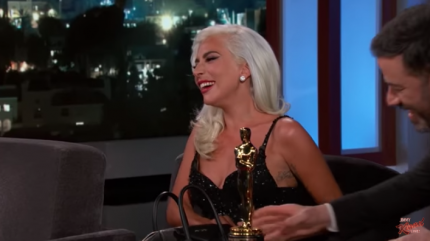 This week, MANY celebs also shared their thought's on the co-star's undeniable chemistry including the actor's ex-wife Jennifer Esposito, David Spade, and Mel B. We can't help but think Lady GaGa's breakup with fiance Christian Carino only stoked the flames of a rumored romance, but we digress.
Related: GaGa's Ex Fiance Likes Shady Tweet About The Singer!
Back to the interview, the triple threat went on to detail the intense Academy Awards performance prep, which was completely Bradley's vision — including nailing the live singing:
"Bradley is a musician. My favorite thing about the whole experience — I was so excited for everyone to see him sing live… In that moment when we started and he said 'Tell me something, girl,' the audience started cheering and I was like, 'Yes Bradley! Keep going!'"
GaGa shared that a new cut of A Star Is Born will premiere in theaters Friday! This updated version of the film has 12 minutes of additional footage and includes a new song! It plays for one week.
Watch the full juicy interview (below)! And SOUND OFF in the comments with your thoughts on the rumored romance!
[Image via YouTube/ABC]
Related Posts
CLICK CLICK CLICK Next Article
Feb 28, 2019 6:30am PDT