Did Irina Shayk Really Unfollow Lady Gaga On Social Media Because Of Her Steamy Oscars Performance With Bradley Cooper?!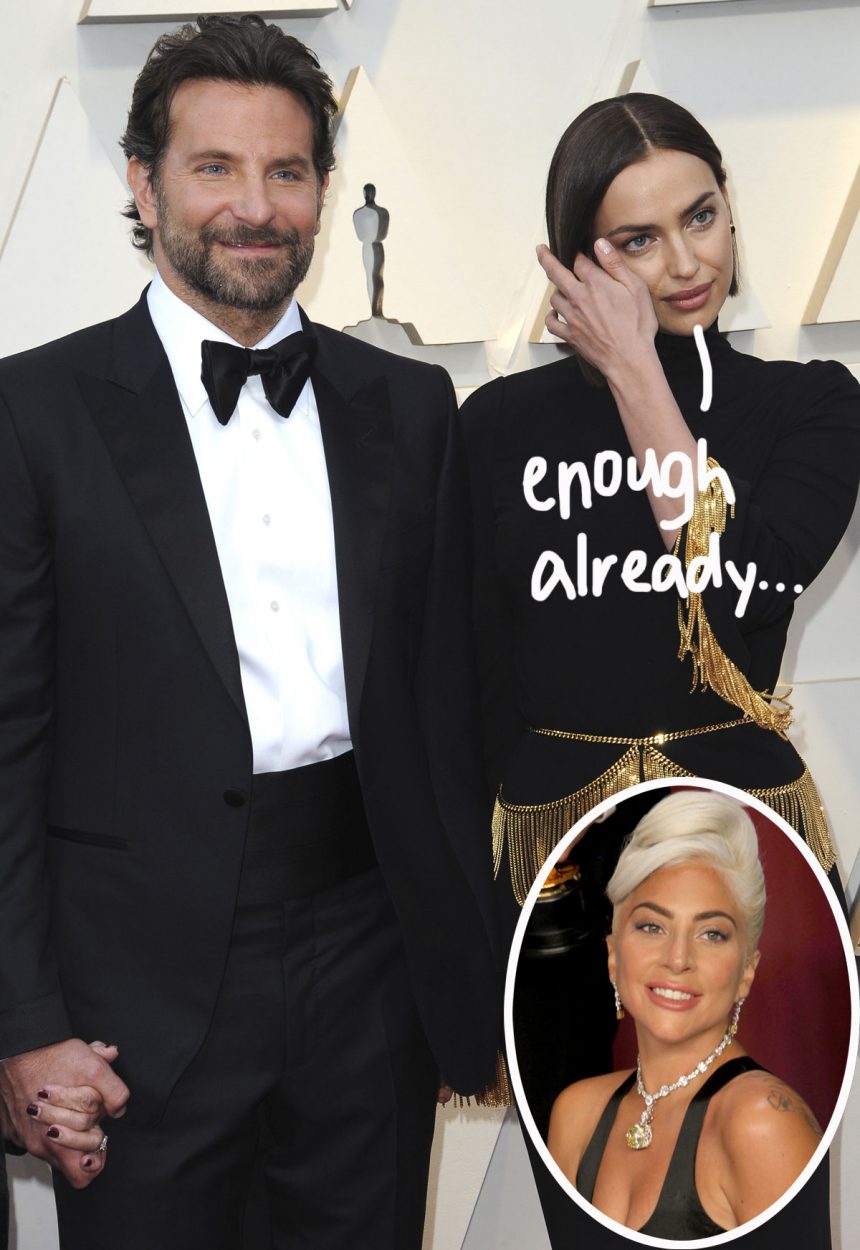 This trio is far from the shallows, and in deep with the drama!
The internet has been ablaze with speculation that there's more than just a loving friendship between Lady Gaga and Bradley Cooper. Unfortunately for Bradley's gf Irina Shayk, the rumors don't seem to be going anywhere anytime soon, and fans are also convinced that the supermodel is truly over it!
Related: Bradley Cooper's Ex-Wife Calls Out Critics Who Slammed Her For LOL-ing At His Chemistry With Lady GaGa!
ICYMI somehow or have been living under a rock, the romance rumors reached their peak when the talented pair performed a live, steamy rendition of Shallow at the Oscars on Sunday.
After the duet received so much attention — with many celebs chiming in with their thoughts and empathy for Irina — fans were quick to point out that the Russian beauty had seemingly unfollowed Mother Monster on Instagram before the performance even happened!
While we don't know if Irina was ever following Gaga to begin with, the timing of this whole thing couldn't be more telling. Oh, and the Academy Award winner isn't following her back either…
See the proof for yourself in the screenshots (below):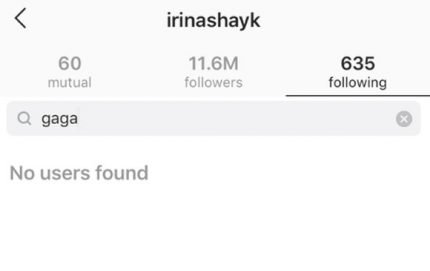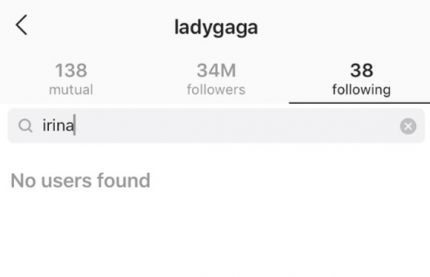 As we mentioned, we don't know for sure whether these ladies were following each other to begin with but we do know that all of those memes and jokes about shipping "Ally" and "Jackson" IRL are a lot to handle.
A source tells the Daily Mail of the situation:
"The stories about Irina being sick of Gaga have some truth to them – it's not that she dislikes Gaga or is jealous of her, but she's sick of the constant stories about her "close" relationship to Bradley.
It sounds like Bradley's bae is more than ready for the twisted hype around her man's on-screen romance to die down though:
"She's no stranger to cheating rumours – she dated Cristiano Ronaldo after all – but it's been a long publicity campaign and she's ready for it to end. She's actually thrilled at how successful the movie has been and really wanted to go to the Oscars."
What do YOU guys think about the fact that these women aren't following other? Could we be making a big deal out of nothing, or do we smell a feud coming?!
Sound off in the comments below!
[Image via Dave Bedrosian/Future Image/KIKA/WENN]
Feb 27, 2019 10:20am PDT