The comedown is REAL…
The Vanderpump Rules cast taped their season ten reunion episode on Thursday. Of course, we've been eagerly anticipating this day for weeks after it was first revealed at the start of this month that Tom Sandoval had been having an affair with cast mate Raquel Leviss behind now-former girlfriend Ariana Madix's back.
And as we've already reported on Friday morning, it sounds like the reunion was a complete s**t show! But, like, come on. Did you expect anything less??
Related: Ariana Gives The Old Mariah Carey Treatment When Asked About Raquel!!
Sadly, we are going to have to wait a bit to see what went down until the after-show ep actually airs. Bravo producers swiped cast members' phones on set and have mostly nixed any potential reunion leaks before the episode debuts soon.
But that doesn't mean VPR cast members were quiet about it after the fact!!! Hours after taping on Thursday, several cast members took to social media to share their reactions to the emotional event.
Most notably, Lala Kent popped up on her Instagram Stories late on Thursday night. In a video reflecting her physical and emotional exhaustion from the long day on set, the 32-year-old momma said:
"That was the most exhausting reunion I've ever done in my life. I'm drained. I feel like I want to crawl into a hole, and sob, and scream. But I'm happy to be home now with my little one, crawl in bed, watch Seinfeld, and just, like, regroup. Maybe sage, and pray."
Wow!
You know s**t must have been crazy when Lala of all people says she's wiped out because of it!!
The proud young momma then looked off camera to her daughter Ocean Kent Emmett, who was apparently watching Monsters Inc. in the background, before coming to back to the camera and concluding like this:
"Anyways, I think you guys will enjoy it, though, so that is the silver lining to it all."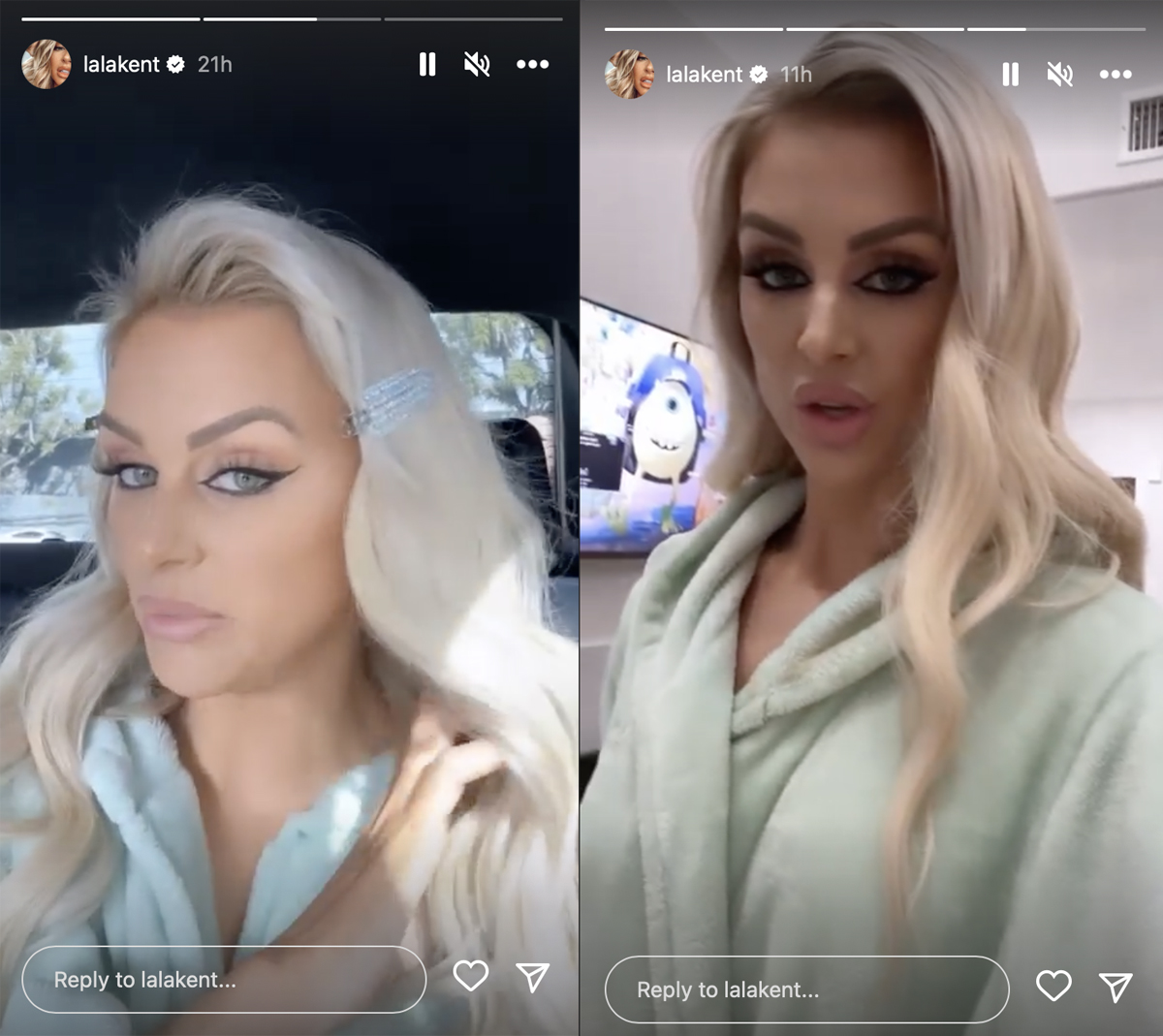 Hey, we'll take that!!
Now we just can't wait to actually see it all go down. Make it SOON, please, Andy Cohen!!!
Related: Ariana Is Now STARRING In A New Movie! Best Breakup Revenge Ever??
Speaking of Cohen, Lala wasn't the only one speaking out on Thursday evening. Andy himself took to his IG Stories, too, and delivered his own take on the "confrontational" and "emotional" evening on set:
"Well, that was really confrontational. It was emotional. Nothing was left unsaid. And, I got some new merch to go along with my TomTom sweatshirt."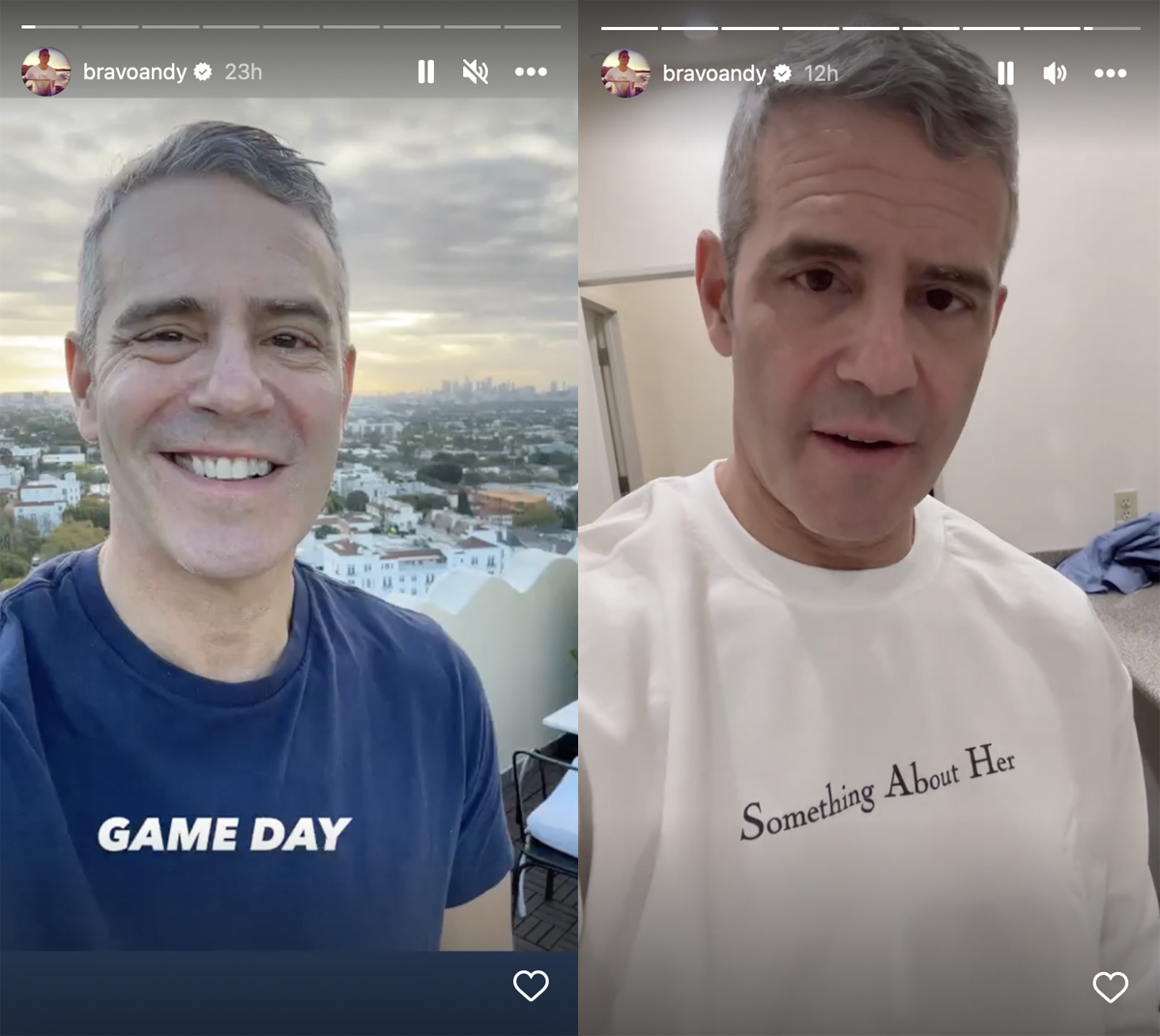 Damn!
And while several notable VPR cast members like Madix, Leviss, Sandoval, and Tom Schwartz were mum on social media about their reactions to any taping specifics, a few more notables did pop up.
Related: Charli Burnett Feels 'Silly' For Defending Raquel Leviss! Ouch!
For one, Kristen Doute shared several vids from later in the night. The ex-cast member first posted a clip of a large group celebrating the reunion work while drinking together and recovering from the tense time. That shot included Madix, Katie Maloney, Scheana Shay, and many more.
Doute captioned the video with this inspirational note:
"I love you girls and I'm so f**king proud of you."
Then, hours later, safe and sound in her bedroom and taking in the quiet end of the night, Doute added:
"You guys, it wasn't even my reunion, and I am feeling the feels. And I saw some of my girls, and holy s**t. Anyways, I need to decompress."
We feel like we do, too — and we haven't even seen the damn thing yet! LOLz!!
Thoughts, Perezcious readers??
Share your takes down in the comments (below)!
[Image via MEGA/WENN]
Related Posts
CLICK HERE TO COMMENT
Mar 24, 2023 08:45am PDT