Luann de Lesseps is riding high after some tough times in her past.
The Real Housewives of New York City star is shown opening up the show's twelfth season on a high note earlier this mont, exiting a New York City courthouse after finally completing the terms of her probation following her 2017 arrest in south Florida. And now, she's ready to celebrate — in her own positive way, of course!
Related: Hillary Clinton Comes Up With Her Own 'Real Housewives' Tagline!
Speaking to E! News about the end of her probation and her new beginning on the other side of all that legal drama, the Jovani singer opened up about renewal and rejuvenation, saying:
"I feel like it's a good year for me because I've gotten through some really difficult years in the past and I feel like I'm in a good place, I'm back in the driver's seat. I'm feeling good. You know, it's been a rough go and so finally I feel like I'm feel like I'm kind of renewed and back to my old Lu."
So great! But it also makes us wonder a little bit… who is the 'old Lu,' exactly?!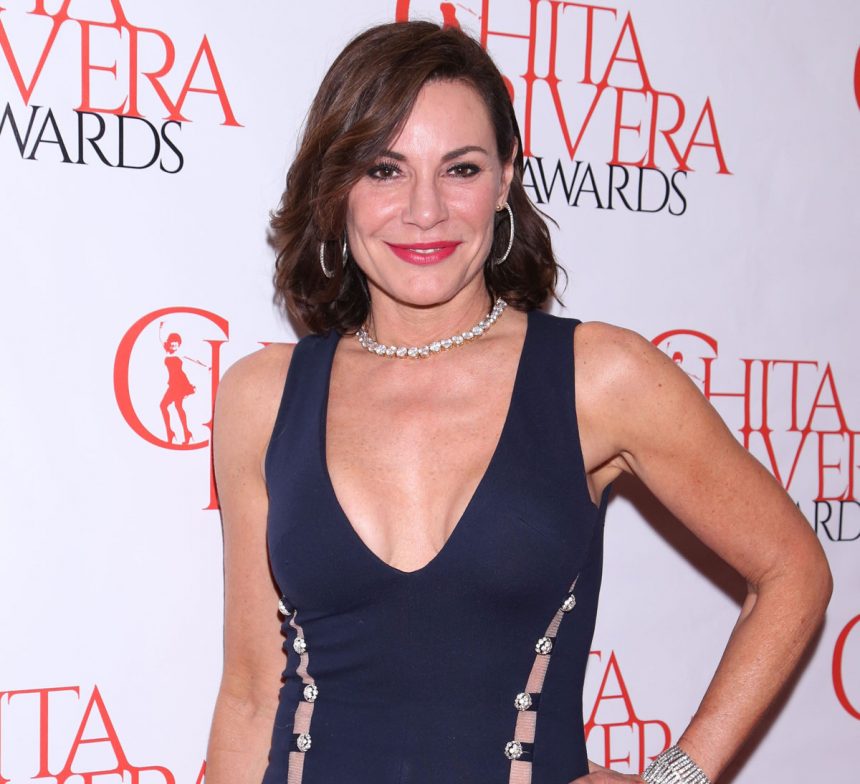 Well, the TV talker accounted for that, explaining to the outlet that she plans on retaining her fun-loving nature, while being careful about what she consumes.
Luann offered:
"I decided that I would drink on occasion and drink responsibly. And like I said, I'm in a different place. And so I feel like I'm in control. And so I take it day by day. You know, for the moment I haven't been drinking. So I just don't label it. I kind of am just taking it day by day and have said in the past that I'm drinking socially."
Interesting! Here's hoping everything she's been through in the recent past can help give her some perspective on doing this the right way! And we know RHONY fans and followers must be rooting her on!
Related: The New RHOBH Season 10 Taglines Are Spectacular!
Alcohol or not, Luann may not have a ton of time for that lifestyle, anyways. She also told the news outlet all about her upcoming career plans — which include a new song and a cabaret show. Sounds like the slow-down surrounding the coronavirus pandemic has allowed her the time to put together quite a bit of work on new projects at home!
The TV star-turned-performer revealed more about each, saying:
"I'm working on a new song with Desmond Child who wrote 'Livin' La Vida Loca' and 'Livin' on a Prayer.' And the new song is called 'Viva La Diva,' which will be out this summer. It's so good! You're gonna love it. I'm also working on my new show, Marry, F**k, Kill. My tour, like everybody's tour, is postponed [due to the pandemic]. So I'm excited to get back on the road when I can. I'm working on new dates and I'm excited. You'll see that kind of play out on the show as well."
Love it!!!
Sounds like there's quite a bit going on in her life right now. Here's hoping Luann can navigate everything in a sustainable, smart way! Here's to moderation and good health!!!
[Image via WENN/Avalon]
Related Posts
CLICK HERE TO COMMENT
Apr 23, 2020 13:03pm PDT