It appears as though Maralee Nichols isn't feeling what Khloé Kardashian just spent her weekend doing!
Tristan Thompson's controversial baby momma took to Instagram early on Sunday afternoon alongside her son Theo with a very pointed post about the "simple things" in life. Of course, normally, that wouldn't be a big deal. But it followed RIGHT on the heels of a nearly-endless photo dump made by the Revenge Body alum on that very same social media app!!
Related: Maralee Needed Just Two Words To Shade Tristan Thompson In New Social Media Snap!
First, let's start with Khloé. On Saturday, she and the KarJenner fam celebrated True Thompson's fifth birthday with a HUGE party!! The shindig popped off a little early, to be fair. As the Good American founder herself explained, True's birthday actually isn't until April 12, but the fam decided this was the right time to celebrate well before that.
Writing about the Saturday event late on Sunday morning, Khloé noted:
"Yesterday we threw True her 5th birthday party!! Time really does fly! Bittersweet. Her birthday isn't until April 12th, but we decided to celebrate it yesterday. I'll hold onto the last few days of my 4-year-old. True is obsessed with Octonauts so we had a pastel/octonaut extravaganza. Thank you to everyone who helped make this party that much more special. Here's a little peak [sic]."
And so Octonauts it was!
True isn't the only kid to absolutely adore the BBC-produced children's' television series, of course. But very few kids around the world have ever had an Octonauts party quite like this one!!!
Related: Tristan FINALLY Reaches Paternity Settlement With Maralee Nichols, And…
Khloé went way over the top with all kinds of goodies for the little ones. There were Octonauts-themed candy and cookie bars, as well as Stoney Clover swag backpacks meant for every kid in attendance — personalized with their names!! There were TONS of balloons (as is customary for any KarJenner kid party, it seems) and a big art station for the little ones to decorate Octonauts drawings of their own. Throw in a ball pit, a snow-cone cart, and much more, too. Woo!
Then, the aquatic theme then went to another level with a live touch tank. A stingray and a nurse shark were both on display for the kids to learn about, touch, and watch swim around. Crazy!!!
Ch-ch-check out ALL the highlights (below):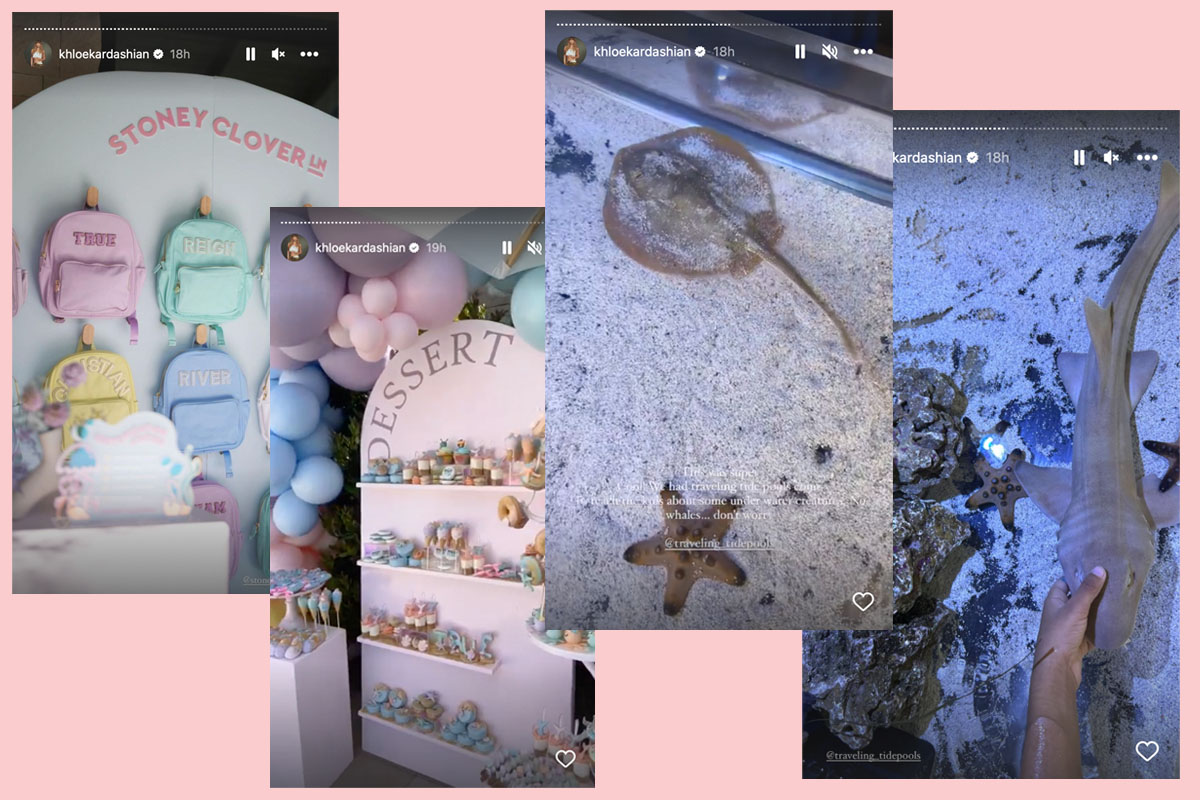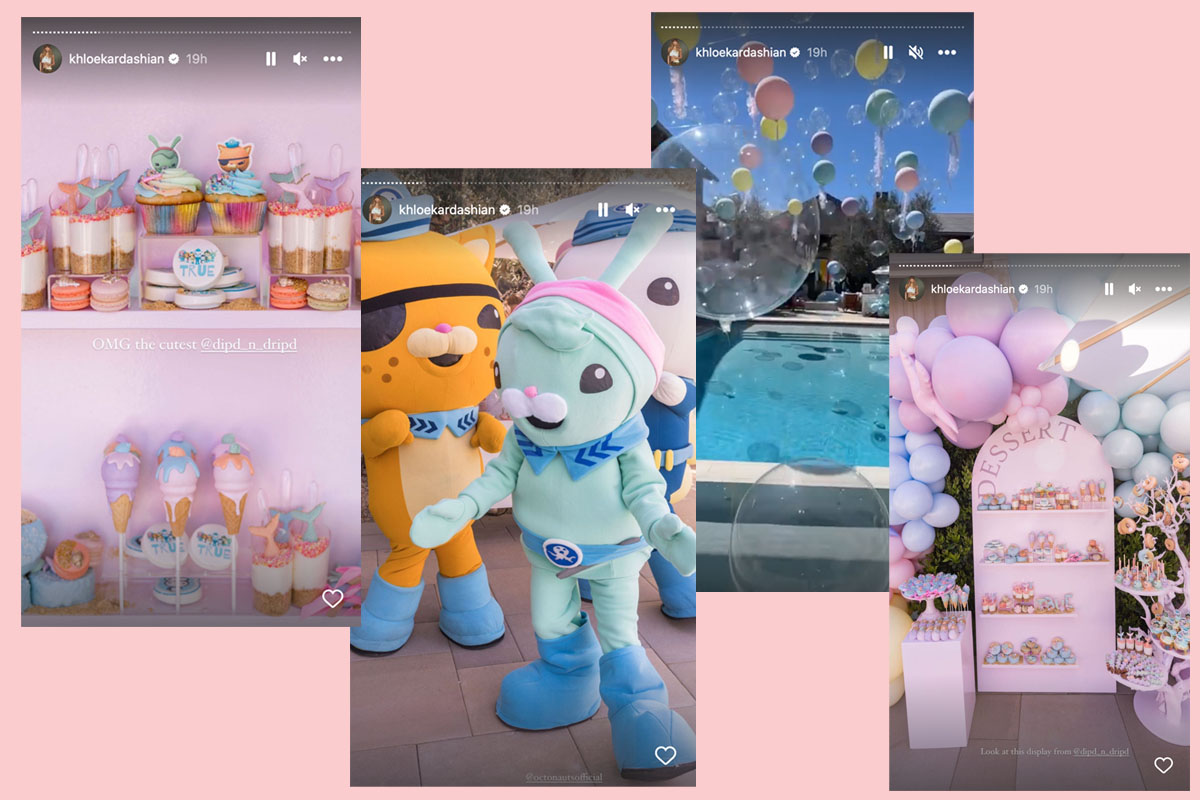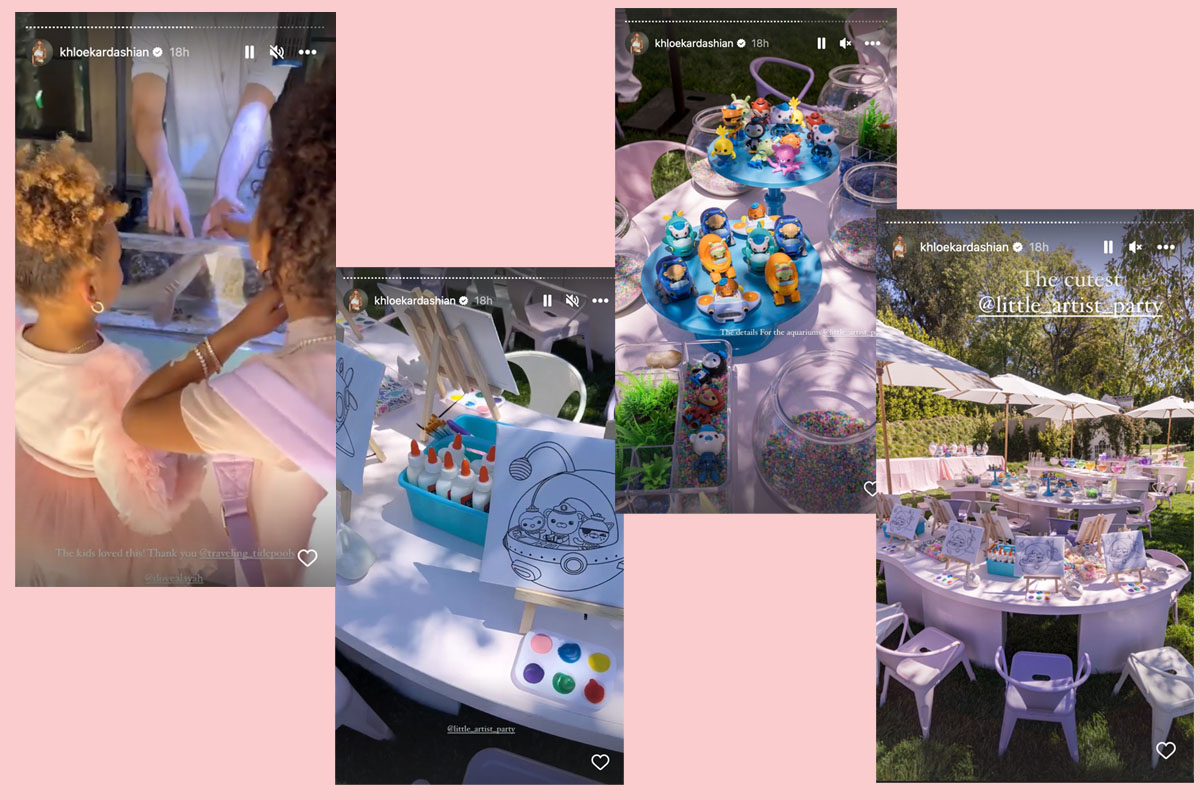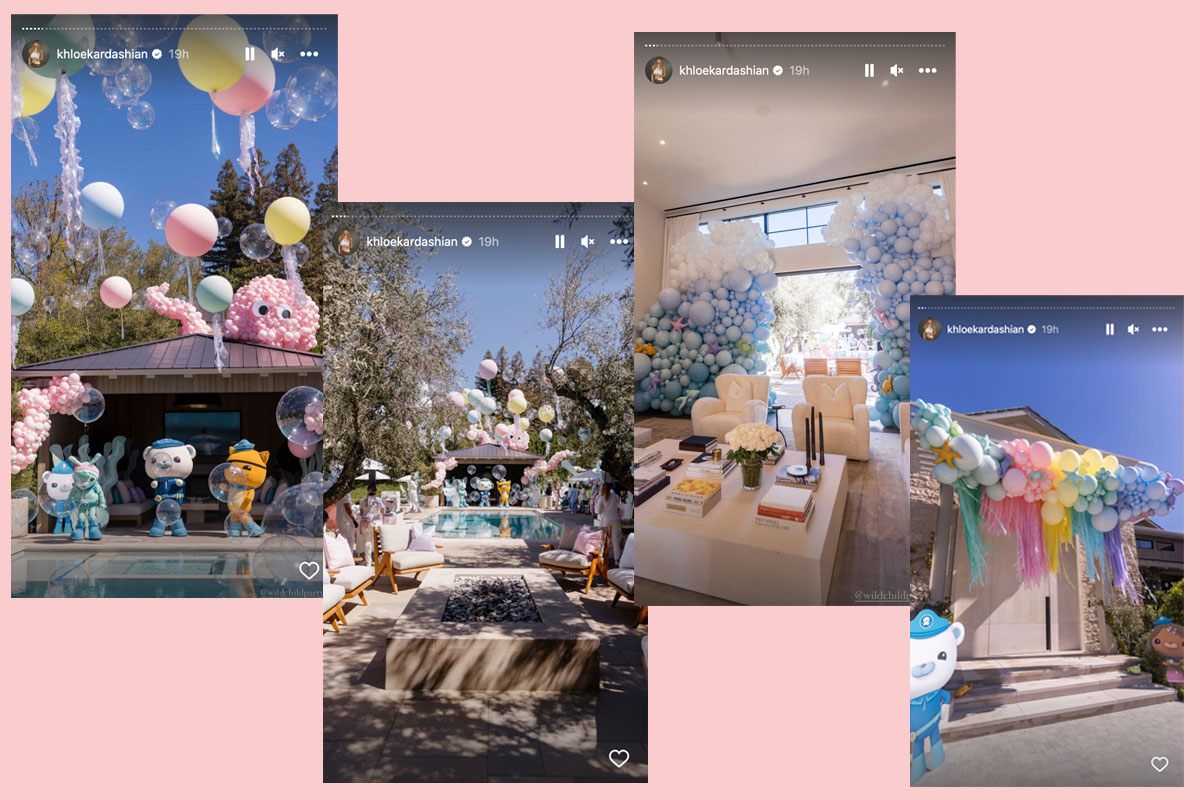 AH-Mazing!!
What a party! The KarJenner fam always goes to the ends of the earth to celebrate birthdays and stuff like this, and True's (early) event here was certainly no exception!
BTW, Tristan was in attendance for the big blowout, too. Page Six reports eagle-eyed fans noticed him in the very far-off background of some early IG Stories posted from the event. Which makes sense! After all, he lives right down the street and no doubt wanted to celebrate the daughter he shares with Khlo-money!
Related: Maralee Reveals Her & Tristan Thompson's Son Theo Reached A Big Milestone!
Speaking of Tristan's kids, though, let's get back to Maralee and Theo…
Hours after Khloé started posting party pics late on Sunday morning, (one of) Tristan's other baby momma(s) took to IG herself with a very simple — but very pointed — message and photo dump. Showing her 1-year-old son hanging out on the beach in front of a sunset, Nichols noted:
"Happiness — it's the simple things in life that are the most extraordinary."
Extraordinary, indeed!! And simple is often the way to go! But it's also kind of shady, no??
After all, Khloé just dumped a MILLION birthday party pics on the world. True's set-up there was among the most well-planned of the always-lavish KarJenner celebrations we've ever seen! So to have Maralee go with a simple sunset instead of the material world would seem to tell its own story. Right??
What do y'all think, Perezcious readers?!
Sound OFF with your takes down in the comments (below)!
[Image via Vanity Fair/YouTube/Khloé Kardashian/Instagram/Maralee Nichols/Instagram]
Related Posts
CLICK HERE TO COMMENT
Apr 03, 2023 07:34am PDT