Unless you've been living under a rock for the last two decades, there's a strong chance you're like the rest of us who casually know and love Robert Pattison as "the guy from Twilight."
Sure, the actor has appeared in many other films including four follow-ups to the 2008 hit movie and most recently, an upcoming role as the latest Batman that's already garnered major buzz among fans. But his famous portrayal of the ever-brooding vampire Edward Cullen catapulted the British star to new levels of fame and, unfortunately, made him a sweet target for paparazzi in the years after the Catherine Hardwick-directed feature debuted.
Related: Robert Pattison's Seriously STRANGE Secret To Surviving Movie Sets!
In a new interview with British GQ published on Wednesday, the star candidly reflected on how the media circus that engulfed his everyday life still haunts him today:
"I have so many terror memories of the paparazzi. And I still don full-on protective armor, hood up, hat down."
This tracks well with a previous admission of Robert's, where he confessed to sometimes riding in the trunks of cars to avoid being spotted by relentless paparazzi. Judging by his statement, he left no stone unturned and made sure his attire was just as incognito as his method of transportation.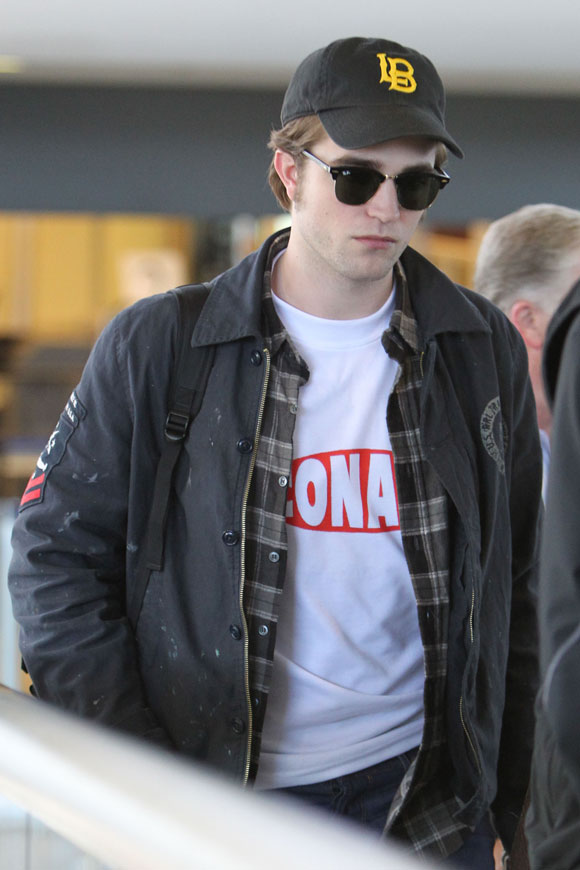 Poor guy! We vividly remember just how crazy the hype was that surrounded not only the film but his off-screen romance with co-star Kristen Stewart. Oh, the mid-2000s were quite a time to be alive!
Despite exciting new projects in the works, the paparazzi has seemingly taken things down a notch in regards to following the hunky actor in recent years. He's since come out of his protective shell and updated his personal style as the of the fragrance Dior Homme.
Pattinson spoke highly of his huge transformation in the fashion department to the mag, noting:
"If I was choosing to wear clothes myself, I don't think I would have gone in a lot the directions that I have ended up going in with Dior and people like [fashion designer] Kim Jones. I never would have thought I would be wearing chiffon, silk and satin. I wore this tuxedo, which had basketball shorts last year – never would have imagined that!"
He also shared one of his biggest style regrets and described a horribly unforgettable ensemble at the Harry Potter And The Goblet Of Fire premiere in 2005:
"I was wearing leather trousers with these cowboy boots and a velvet jacket.I mean, it literally looked like a kid had gone into a dressing-up box."
Now, the "most handsome man" in the world (according to science) looks to A$AP Rocky for fashion tips.
"I wish I could dress like A$AP Rocky, he just has serious style. We have been to quite a few different fittings together and I will see the craziest thing and really want to wear it, but look like a total moron. Then we will go to the show and I will see Rocky in it and be like, 'Jesus Christ, you can literally wear anything!'"
Well, we certainly think Robert can wear just about anything and still look dapper AF but we can appreciate his self-deprecating humor nonetheless!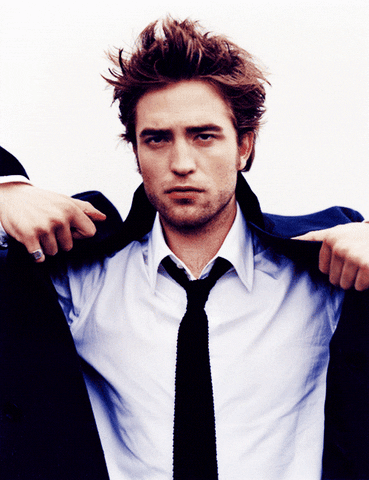 As we reported, the star also recently joked about himself and told Allure "lots of people tell me I smell like a crayon." LOLz, we're loving all of the transparency, dude!
[Image via Rob Rich/WENN/Twighlight/Photograph/YouTube].
Related Posts
CLICK HERE TO COMMENT
Feb 27, 2020 06:09am PDT