Star NFL linebacker Shaquil Barrett and his family are dealing with an unimaginable tragedy right now. The 30-year-old pro athlete and his wife Jordanna lost their youngest child to a terrible drowning accident over the weekend.
According to the Tampa Bay Times, at about 9:30 a.m. local time on Sunday morning, police were called to the Barrett family residence in Tampa on a report of a young child in a pool. When first responders arrived, they found 2-year-old Arrayah Barrett suffering after having fallen into the family swimming pool. Emergency personnel attempted to provide life-saving measures, but sadly, Arrayah died.
Related: 'Dancing With The Stars' Judge Len Goodman Dead At 78
Now, per ESPN, a police statement confirmed that Tampa cops are investigating the drowning. However, they do not believe it to be anything more than an awful tragedy:
"It is not believed to be suspicious in nature at this time, but a purely accidental and tragic incident."
So sad…
Arrayah was the youngest of four Barrett children. Shaquil and Jordanna (pictured together above) were high school sweethearts and proud parents to their family as the linebacker stars on the football field. Shaquil has been in the NFL for a decade. After playing college football at Colorado State University, he played five years with the Denver Broncos. This coming fall football season will mark his fifth with the Tampa Bay Buccaneers.
Following the terrible tragedy on Sunday morning, the Bucs released an official statement. In it, the team shared:
"Today's tragic news is heartbreaking for all the members of the Buccaneers family. Our thoughts and prayers are with Shaq, Jordanna and the entire Barrett family during this unimaginably difficult time. While no words can provide true comfort at a time such as this, we offer our support and love as they begin to process this very profound loss of their beloved Arrayah."
The team wasn't the only entity to offer condolences after Arrayah's death, either.
Retired quarterback Tom Brady — who starred as Barrett's teammate in Tampa Bay for the last several seasons — took to his Instagram Stories to share his own message of grief and support as well: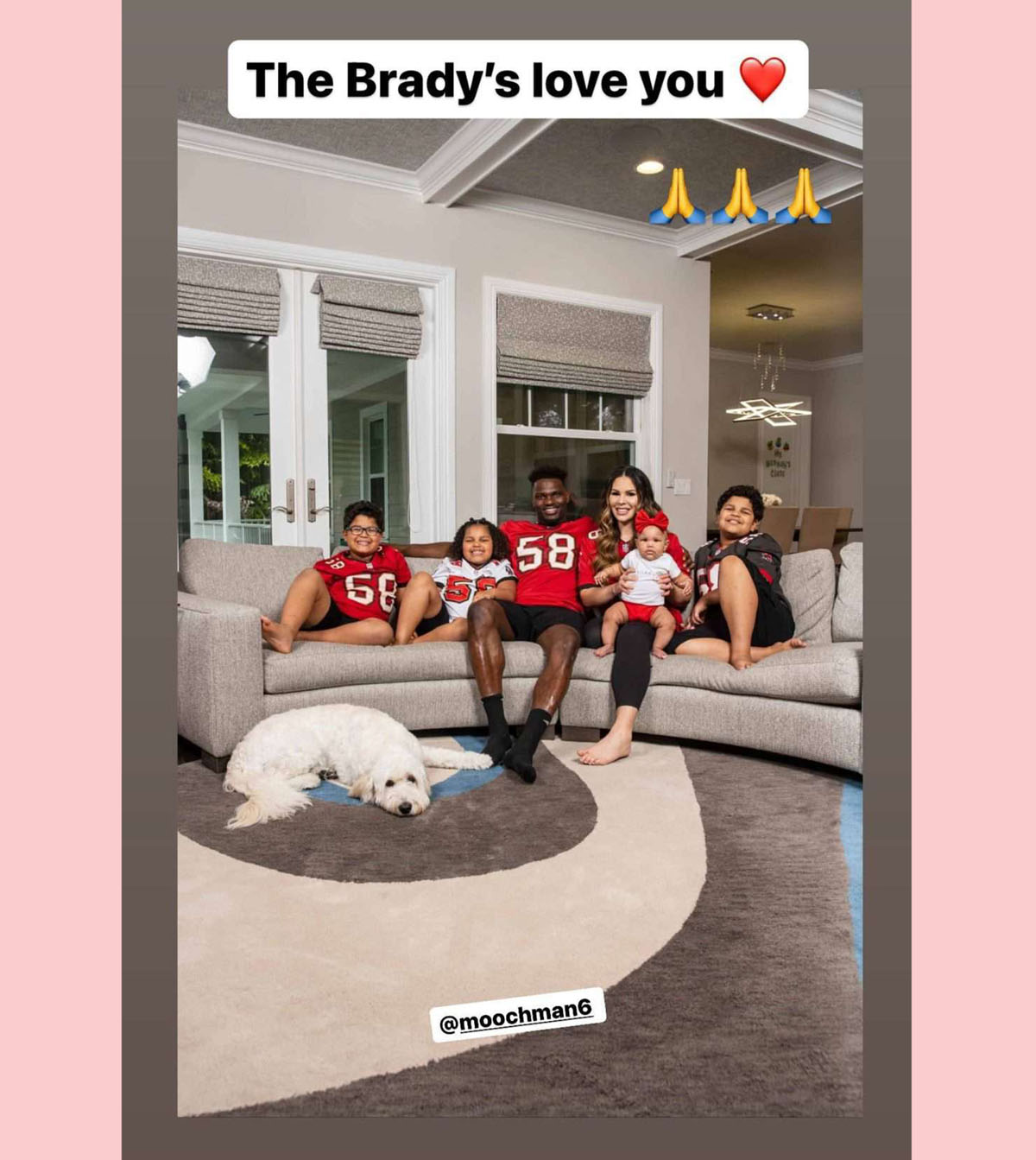 Arrayah had just celebrated her second birthday a few days ago.
Related: Kim Kardashian Lookalike Model Dead After Suspected Plastic Surgery Gone Wrong
Back on April 19, Shaquil posted an adorable series of pictures to his Instagram account along with a heartwarming message of love for his youngest child:
"Happy 2nd bday to my cutie girl. So sweet and cute. You made our family complete. I love you baby girl"
Our hearts break…
We send our condolences to Shaquil Barrett and his family right now, even while knowing there is really nothing we can say that would ever be enough in such an awful moment.
Rest in peace, sweet little girl.
Related Posts
CLICK HERE TO COMMENT
May 01, 2023 07:21am PDT