Few couples had as harsh distinctions between their Valentine's Day posts last year and this one as Tom Brady and Gisele Bündchen!
In 2022, the power couple used their platform for good, celebrating with a gift that was less red hot and more… green. Gisele posted a pic showing she'd bought him some trees to "help curb climate change." She wrote in a sweet (and environmentally responsible) Instagram post:
"Happy Valentines day hubby! Hope you like your gift. Let's grow some love and make the world greener! Te amo "
Cute, right? Plus those photos! We thought they'd never break up!
Smash cut to 2023, and these two are living very different existences. Fresh off his second retirement from the NFL, Tom is living that eligible single dad life, posting thirst traps in his underwear. And Gisele is off getting sweaty with a martial arts instructor in some tropical paradise or other.
Oh yeah, buried the lede there — they're divorced. Split. Dunzo. This pair has ceased to be.
Related: Gisele Breaks Silence On Tom's 2nd Retirement
So what are these two posting for V-Day this time? Well, Gisele's post has nothing to do with romance. See, she hasn't confirmed there's anything going on with rumored new boyfriend Joaquim Valente. So we doubt she's going official any time soon. Instead she posted about the "pure love" she has for… her dogs! Along with adorable pics of her pups, she wrote:
"Pure love!! I am convinced they are little angels on Earth. Happy Valentine's Day to all! "
Meanwhile, Tom also posted about love. Only his IG Story on Tuesday morning was a little less universal and a little more pointed. He posted a quote by yogi and spiritual leader Sadhguru, which reads:
"Love is not a transaction, it is a certain exuberance and sweetness of your emotion."
It's that first part that feels a touch shady to us. What is he trying to say about his ex?? Did love feel like a transaction with her? Hmm…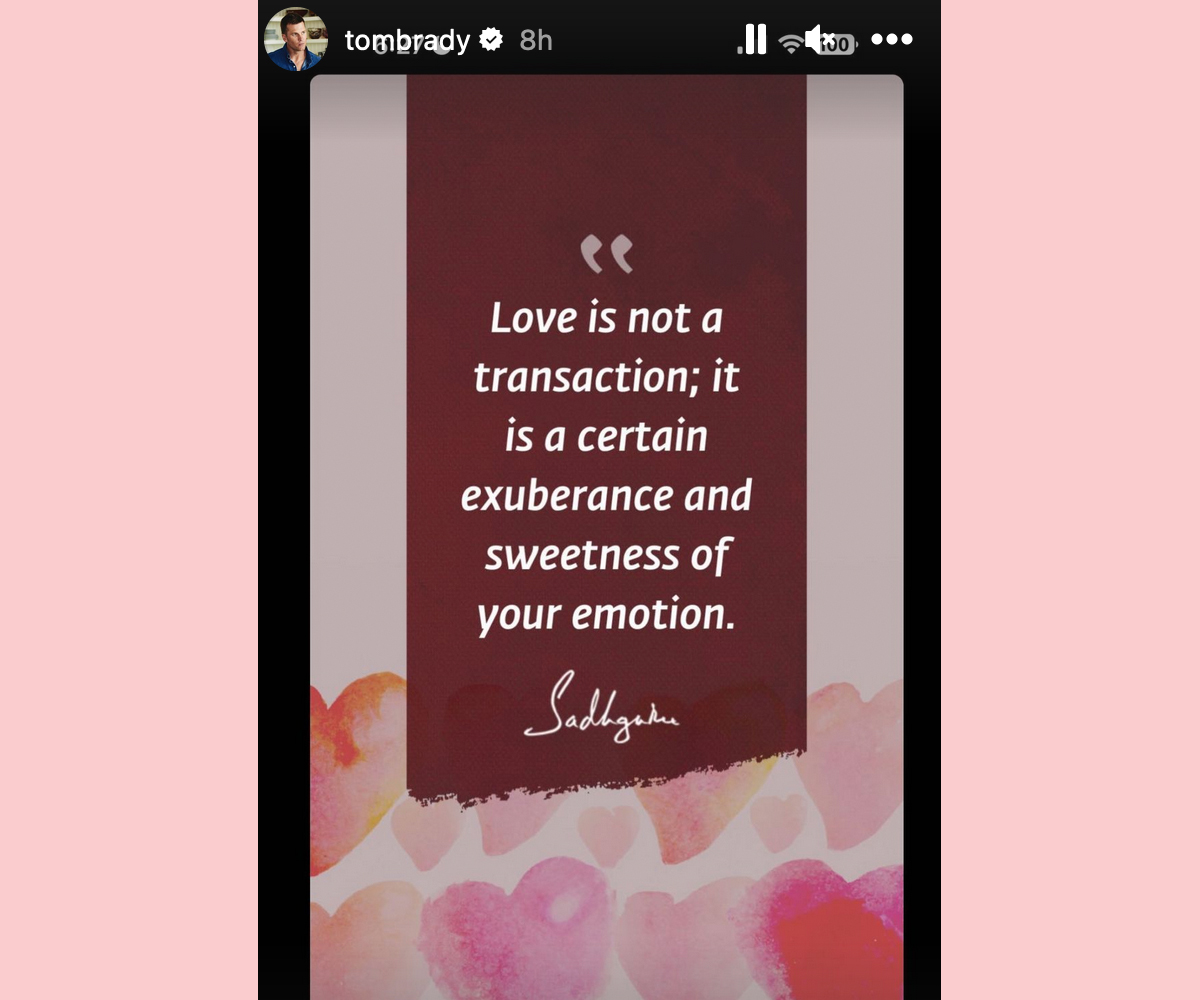 He then posted some very nice pics of his kids, showing they're his valentines this year.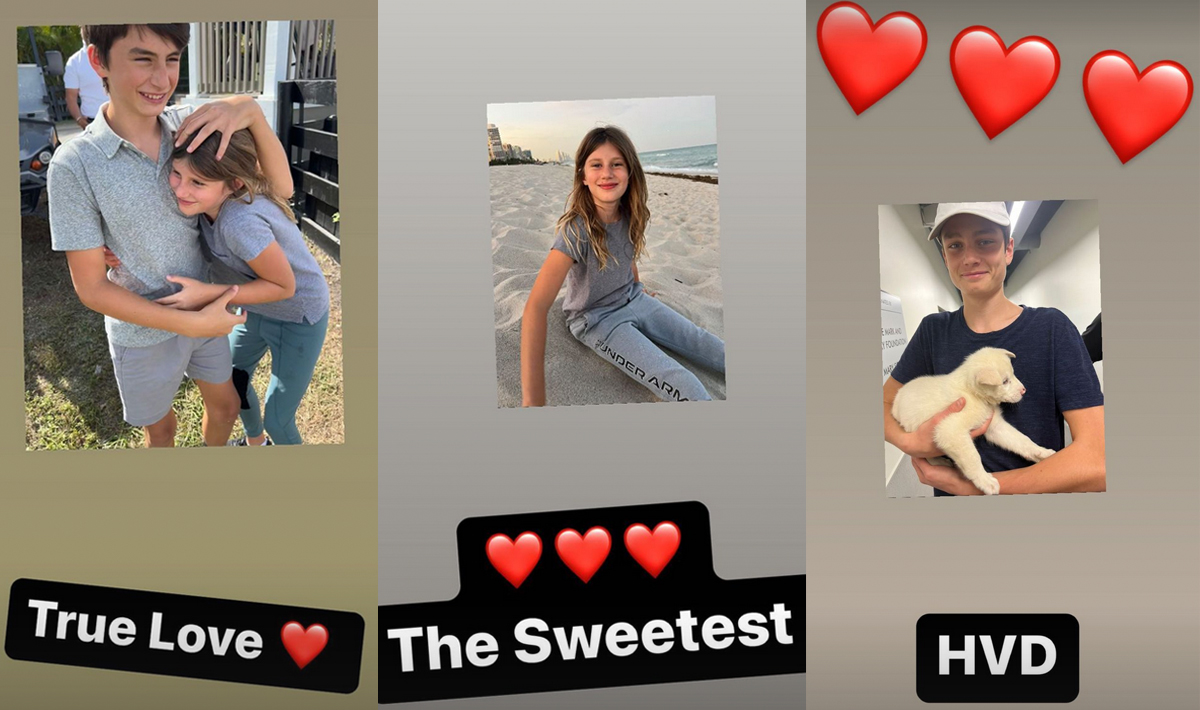 Cute stuff! But we still can't help but note the major difference from the united front last year!
What do YOU think of Tom and Gisele's posts? Was he being shady? Is she hiding her actual romance behind those good boys? Let us know in the comments (below)!
[Image via Gisele Bündchen/Instagram.]
Related Posts
CLICK HERE TO COMMENT
Feb 14, 2023 15:29pm PDT