Wendy Williams' Husband Allegedly Uses Her Money To Support Mistress!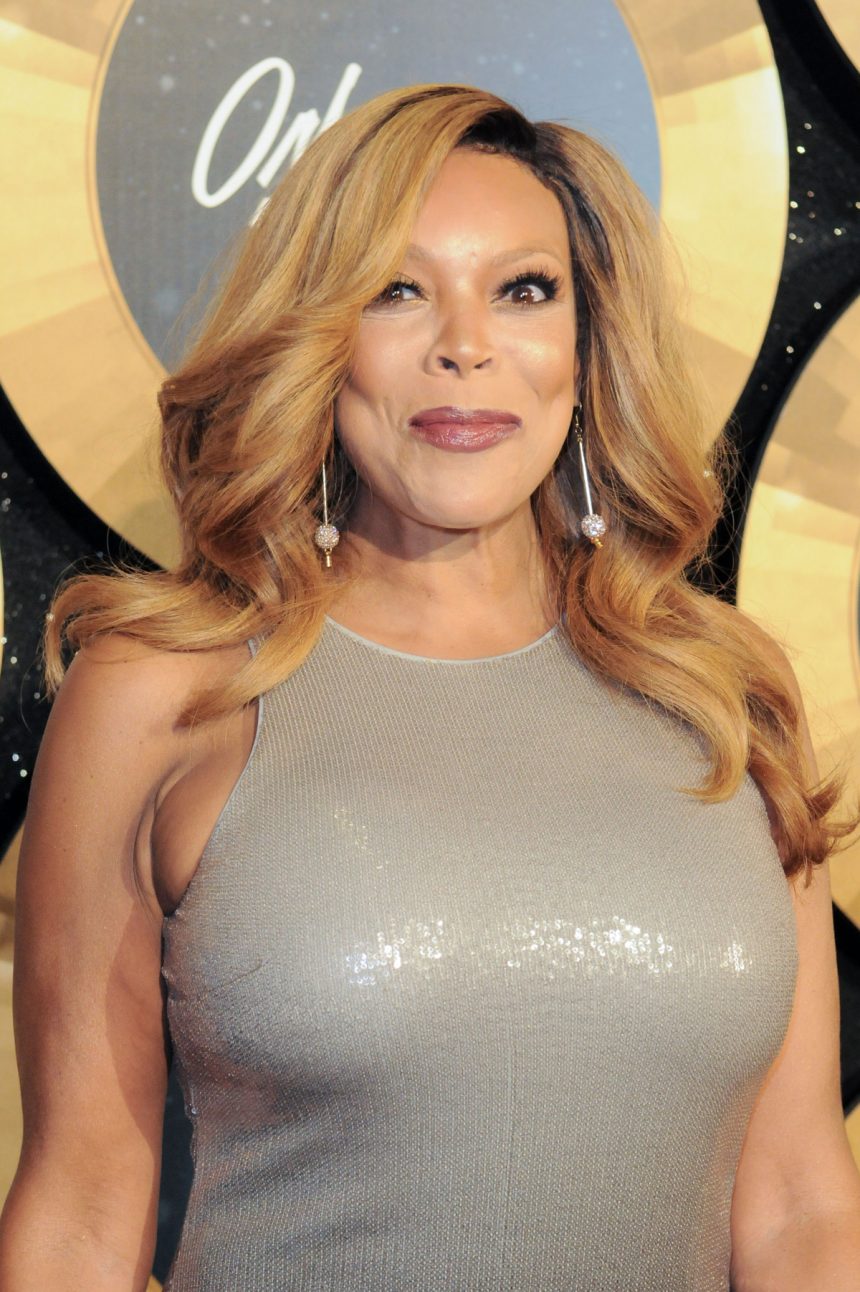 Wendy Williams is allegedly bankrolling her husband's affair!
According to DailyMailTV on Wednesday, Kevin Hunter is allegedly leading a double life with 33-year-old massage therapist Sharina Hudson.
Related: Wendy Williams Gets Real About Overcoming Her Cocaine Addiction!
A source told the publication that the alleged mistress has given her married boyfriend several ultimatums, insisting he leave the daytime talk show host so they can settle down and start a family together.
However, Hunter —  who manages The Wendy Williams Show star's career and runs a production company they jointly own — allegedly needs his wife's money.
The insider exclaimed:
"Kevin is in love with Sharina but he told her he can't leave his wife, but the only reason he is still with Wendy is because he and Sharina can't take care of themselves – they need her money… Sharina has given Kevin several ultimatums over the years and he's had to point out, 'we can't afford to take care of ourselves.'"
Allegedly, Hudson is "living in a very nice apartment in Manhattan [Hunter] pays for and he got her a studio in midtown for one of her many businesses that he supports." Additionally:
"[Kevin put Sharina] through school to be a massage therapist, he opened a kiosk for her at a mall in North Carolina where she's from… He helped her set up a jewelry and clothing line online called VISH. But none of her businesses have been a success."
In January of this year, Radar Online reported that Hunter sold the Fort Lee, New Jersey condo where he lived with Hudson. Allegedly, the two also lived in a Morristown mansion.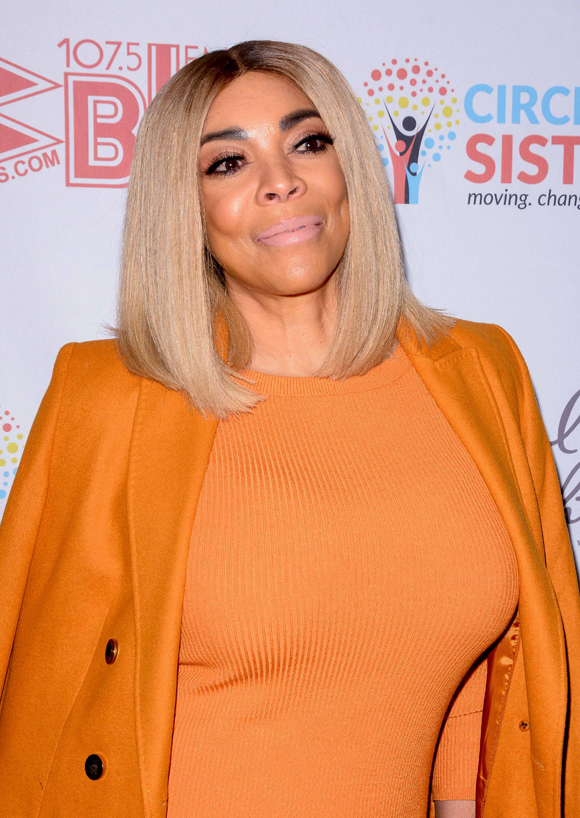 There are also rumors that Hunter got Hudson pregnant, a claim both he and Williams have denied.
DailyMailTV also obtained intimate photos (SEE HERE) of Hunter and Hudson on vacation.
As we wrote, Williams admitted on her March 19 show that she has been living in a sober home in the Queens borough of NYC while being treated for addiction.
Though she personally did NOT reveal what type of addiction she was struggling with, DailyMailTV previously reported that she is fighting both an alcohol and pill-fueled battle that allegedly "began when she fractured her shoulder during a confrontation with [her] cheating husband."
It all started when Williams allegedly hired a private investigator in December of last year to spy on Hunter. When she allegedly confronted she, she told him:
"Don't you dare humiliate me."
During the alleged heated clash, Williams fell and hit her shoulder on the ground, suffering a hairline fracture.
The incident allegedly caused her to spiral out of control, where she turned to substances.
The publication also said that instead of returning to her show during the new year, Williams flew to Delray Beach, Florida, and checked herself into a luxury detox and rehab facility.
On Wednesday, the publication said when Kevin visited his wife at the facility, he also allegedly took Hudson. The source claimed:
"Kevin flew to Florida to visit his wife and took Sharina with him… She stayed at the hotel while he went to see Wendy during the day."
The insider also noted that whenever Hunter takes his wife on vacation, his alleged mistress is usually there too.
"Every time he takes Wendy to Miami for the weekend, Sharina travels separately and stays at another hotel down the street… Wendy knows about Sharina but is willing to put up with it as long as there's an understanding that there will be no baby and she doesn't get humiliated."
The source said Williams has been "brainwashed" by her husband, explaining:
"He controls everything, he takes her phone, she has zero friends, she's not in regular contact with her family. He controls every aspect of her life because he's insecure… His only skill is spending her money and the money trickles down to Sharina… Wendy's attitude is disgusting so no one has sympathy for her… She started deteriorating on the show in plain view, but she fed her fans this story about Graves' disease, and now it comes out that it was alcohol and drugs all along."
During her March 19 taping, Williams told her audience:
"For some time now, and even today and beyond, I have been living in a sober house. When you see me come to work glammed up, right after the show I go across the street, I do my pilates. I told you two hours a day I like to take care of my body. And, you know I've had a struggle with cocaine in my past. I never went to a place to get the treatment. I don't know how. God was sitting on my shoulder and I just stopped…  There are people in your family that might be struggling, maybe you, and I just want you to know more of the story, so this is my autobiographical story and I'm living it. After I go to pilates, I go to several meetings all around town in the tristate area, and I see my brothers and sisters caught up in their addiction, and looking for help. They don't care I'm Wendy, there's no autographs — there's nothing. It's the brother and the sisters, caught up in the struggle. It's been really interesting. Only Kevin and Kevin have known about this. Not my parents, nobody, nobody knew, because I look so glamorous out here."
DailyMailTV reached out to Williams' rep for comment, but none was provided.
[Image via WENN.]
Mar 20, 2019 7:08pm PDT