Ariana Madix and Tom Sandoval have seemingly come a LONG way since their bitter breakup!
Just months after their explosive split, the Vanderpump Rules stars are not only filming the next season of their reality show together but… smiling?! Dare we say, having fun together? We know, we know. How in the world did this happen?!
Well, fans spotted the seemingly sweet interaction on Instagram Tuesday. The whole cast was gathered for a private backyard water tasting with water sommelier Martin Riese while capturing content for the new season of the Bravo show. Scheana Shay shared some vids of the get-together and Martin later uploaded a group shot which very clearly showed Ariana and Tom both smiling at the event!!
Related: Jax Taylor DISSES Tom Sandoval With Shady Job Offer!
Granted, they were standing several people away from each other, but it's still big! Take a look: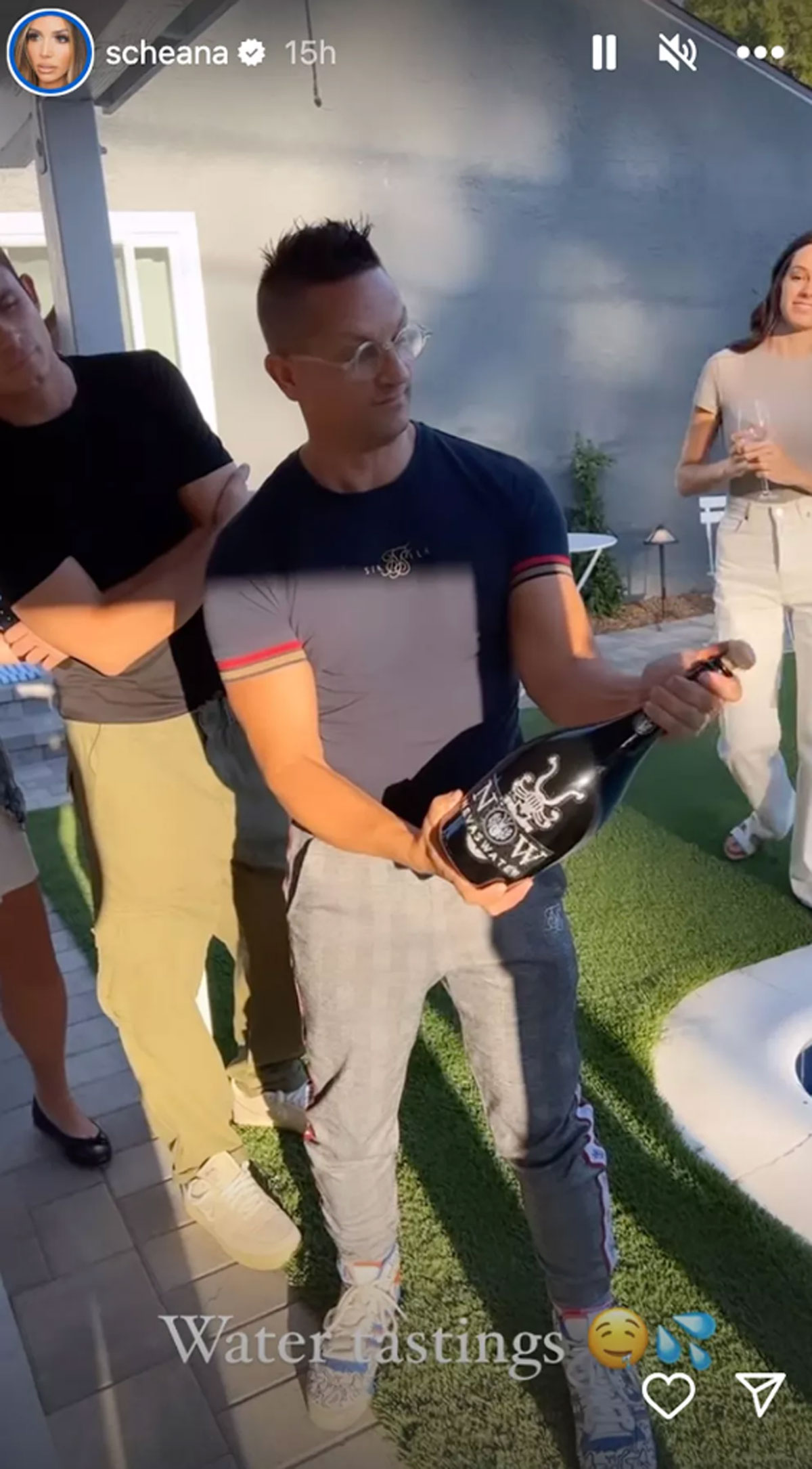 When Ariana first found out Tom cheated on her with Raquel Leviss, she swore she'd never film with him again. And now she's able to smile in his presence?? Good for her! It probably helps that she's already had her time to hash things out with Tom! Previous reports from ET claimed she's been "laying into him" while filming. So, he's def not off the hook!
Speaking of filming, it seems like Tom is running out of people who will be his friend on the show since the network is officially bringing back at VERY controversial co-star! Page Six confirmed on Thursday that Billie Lee is set to return for next season!
The #NoFilter podcast host Zack Peter was first to break the news. A Page Six insider then spilled the tea on Wednesday, saying the comedian will be returning as the Schwartz & Sandy's co-owner's ally for the new season following the cheating scandal! She was first introduced on the show in Season 6 but left after two seasons in 2019. Teasing her return, the source said:
"Billie came back to support Tom as he was experiencing some mental health challenges when cameras went up for Season 11."
But she also wants to "clear her name" after several cast members accused her of hooking up with the bar owner during the Season 10 reunion. Addressing what Billie's relation to Tom was during the start of Scandoval, a source shared:
"Although Billie and Tom have been close for a long time, she didn't speak to him for six about weeks after news of the affair broke out of respect for Ariana. It was a difficult time because Billie was close with both of them."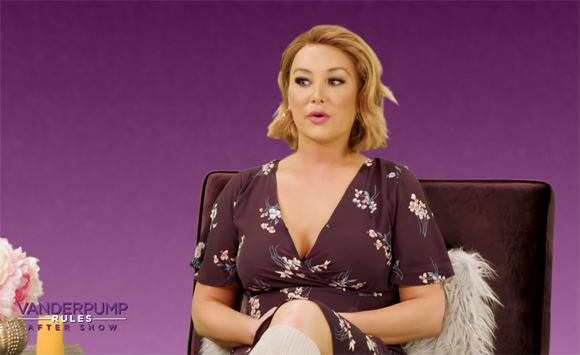 She then made waves when she was spotted spending the night at Tom and Ariana's home while the latter was away:
"When she stayed at Tom and Ariana's house in April — while Ariana was out of town — it was to make sure that Tom was OK amid the public vitriol. Billie gave Ariana a heads-up that she would be staying with Tom at their place."
For the record, both parties have denied hooking up and Ariana has maintained she doesn't think the rumors are true. We wonder how Billie's decision to join the cast as Tom's ally will affect her friendship with Ari??
Related: Sophia Bush & Grant Hughes Divorce Details!
It doesn't seem good! But there's a chance they are filming together, too. The source continued:
"Billie has filmed multiple scenes with Sandoval and more cast members. She is currently negotiating her contract for the rest of the season, which wraps filming in September."
Sounds like she's hoping to stay for as long as she can! With Raquel still MIA, they need to amp up the drama somehow!
According to the outlet, Lee has been a big help to Sandoval throughout this ordeal, including setting him up with Dr. Kien Vuu, MD, the founder of VuuMD Performance and Longevity, to help him rebuild his self-esteem. Also on Tuesday, the doc, who specializes in "human optimization and regenerative medicine," tagged both Tom and Billie in a post, saying:
"Just finished a session with a client and I walk away just feeling so inspired by the bravery, the commitment, the courage to do the deep internal work. […] I'm reminded of the big healing."
A second source went on to tell Page Six that the Tom Sandoval & The Most Extras frontman is in a much better place these days:
"Tom is doing great today. He's focusing on the positive and even expanding his social circle outside of the cast."
This includes aspiring singer Tii — who he was spotted hanging out with in Hollywood over the weekend. As we reported, Billie introduced them and "there's definitely a connection." So far, there's been a less than happy reaction to Billie's return. Check out a selection of reactions on X (Twitter):
"I DO NOT like Billie at all. And it has nothing to do with anything but her s**tty personality and I'm not sorry. Not even a little bit. She's awful."

"I'm only on season 7, but what really opened my eyes about Billie was when she was talking to Lisa [Vanderpump] about Katie [Maloney]'s weight and said she should stop complaining and 'put down the food.' Left me speechless and I could never look at her the same."

"Why can't she have a conversation with Maddix off-camera? She's nowhere near relevant in this situation."

"Of course, she's coming back as his guard dog! She's desperate to be famous and has all the internalized misogyny. They're two peas in a pod."
OOF!
How do U feel about her return?? Let us know (below)!
Related Posts
CLICK HERE TO COMMENT
Aug 10, 2023 09:14am PDT