Britney Spears has seemingly accidentally revealed ANOTHER possible knife injury!
The pop star has been concerning fans ever since she started dancing with two large butcher knives. Amid the controversy, she appears to have injured herself several times (such as on her arm and leg) — and now it might be getting worse?!?!
Over the weekend, the Circus singer posted — and then quickly deleted — a new video of herself in a black top, leopard bottoms, and black boots flaunting a severely bandaged right index finger! Yikes!
Related: Jamie Spears Is 'Severely Ill' In Hospital With 'Bad Infection'!
While she's not seen with any knives in the new video, the injury couldn't be more obvious. Take a look!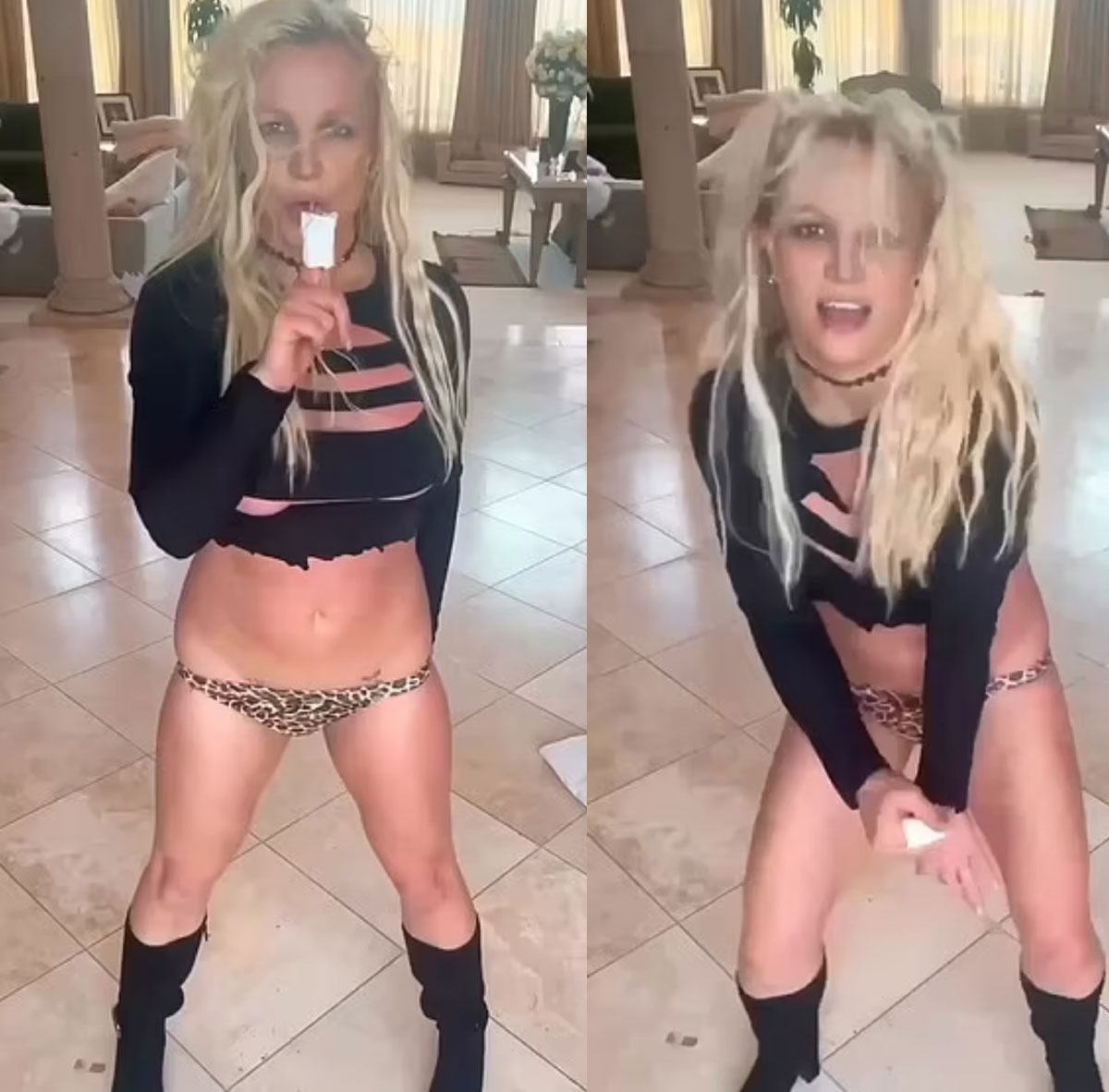 Jeez!
That's a large bandage! Interestingly, the 41-year-old appeared to be fine otherwise, dancing as usual and all that. But she must've realized showing off the injury wasn't a good idea, because she very quickly removed it from her page. She replaced it with a different dancing video (seemingly a throwback since there was a Christmas tree in the background). This clip noticeably did not include any visible cuts, scrapes, or bruises.
Check it out!
Hmm… It's a nice attempt to get people to forget about the injury, but we'd say the damage was already done. Literally and figuratively!
As Perezcious readers know, cops were called to Britney's home late last month after her original knife videos hit the internet. She has claimed the weapons were simply fake Halloween props, but all these visible injuries are worrisome! We hope she and her finger are OK!
Thoughts?! Let us know (below)!
[Image via MEGA/WENN & Britney Spears/Instagram]
Related Posts
CLICK HERE TO COMMENT
Oct 09, 2023 08:56am PDT