Heidi Montag Talks Fallout From Feud With Lauren Conrad — 'It's Very Permanent'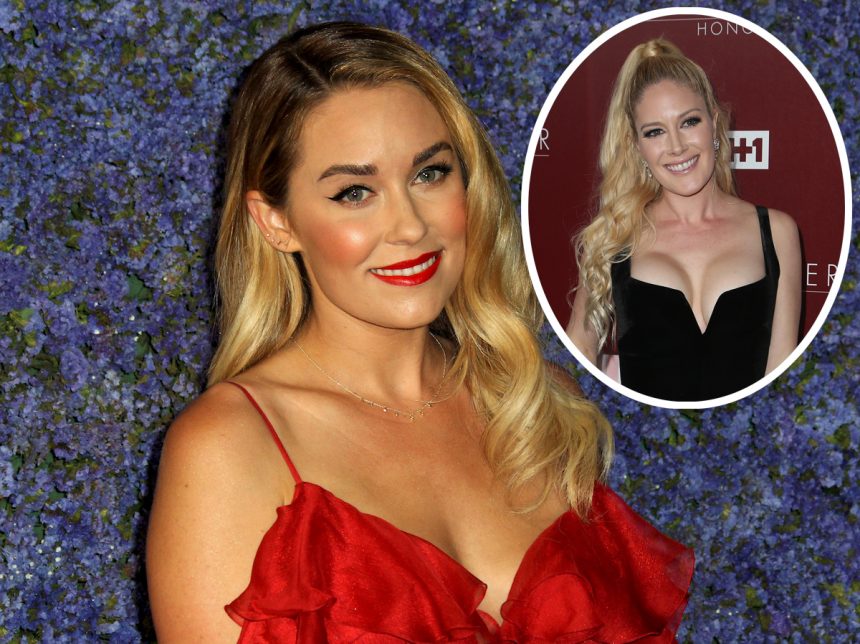 As we anxiously await the return of The Hills with their upcoming reboot, the four leading ladies, Heidi Montag, Mischa Barton, Audrina Patridge, and Whitney Port, are shining on the cover of April's Cosmopolitan, getting into all we can expect from the new series!
Including filling us in on the status of THAT feud!
It's been over a decade since we watched the drama unfold between Lauren Conrad and Miz Pratt on MTV, but from what it sounds like today, there's still no reconciliation for the former bestiez.
Video: Heidi Montag Just Dropped TWO New Songs
Heidi shared with a shrug to the mag:
"Sometimes things happen that will change how you feel about people, and sometimes it's very permanent. I thought with Lauren and me, we would've been friends again."
In case you don't remember, rumors swirled that Lauren had made a sex tape with Jason Wahler, which she denied, but revealed she was hurt her BFF didn't reach out.
Long story short, it turns out Spencer Pratt was supposedly the one who started the gossip.
But back to present day, a second Laguna Beach alum, Kristin Cavallari, is also missing from the upcoming reboot, though she seems to be privy to the inner workings of the cast while LC remains distant.
According to Whitney though, we can expect plenty of drama from the fresh cast without the two:
"They're not part of the story line."
Ouch, Whit!
Related: Audrina Patridge Has A New BF, Get The Deets On Her New Man!
And what about the newcomer to the scene?
The O.C. star shared that while she was nervous about being the outcast of the group (i.e. the only professional actress and main female cast member without a baby, on top of missing out on the original filming), everything worked out in the end:
"I sometimes get in over my head. I didn't really consider the fact that they're all such close friends. They're family girls. They all have husbands or ex-husbands and babies. I was afraid that, obviously, the drama would land on me because I don't have babies. But the bulk of the drama comes from the history they have."
Ch-ch-check out the ladies on the cover (below):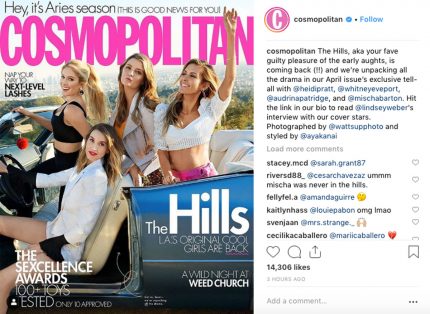 All this news is just getting us more excited for the return! Will you be watching, Perezcious readers?
[Image via FayesVision/Adriana M. Barraza/WENN.]
Mar 5, 2019 9:55am PDT