Justin Bieber Declares It's 'Cool' To Have A Healthy Mind As He Posts A Therapy Session Selfie!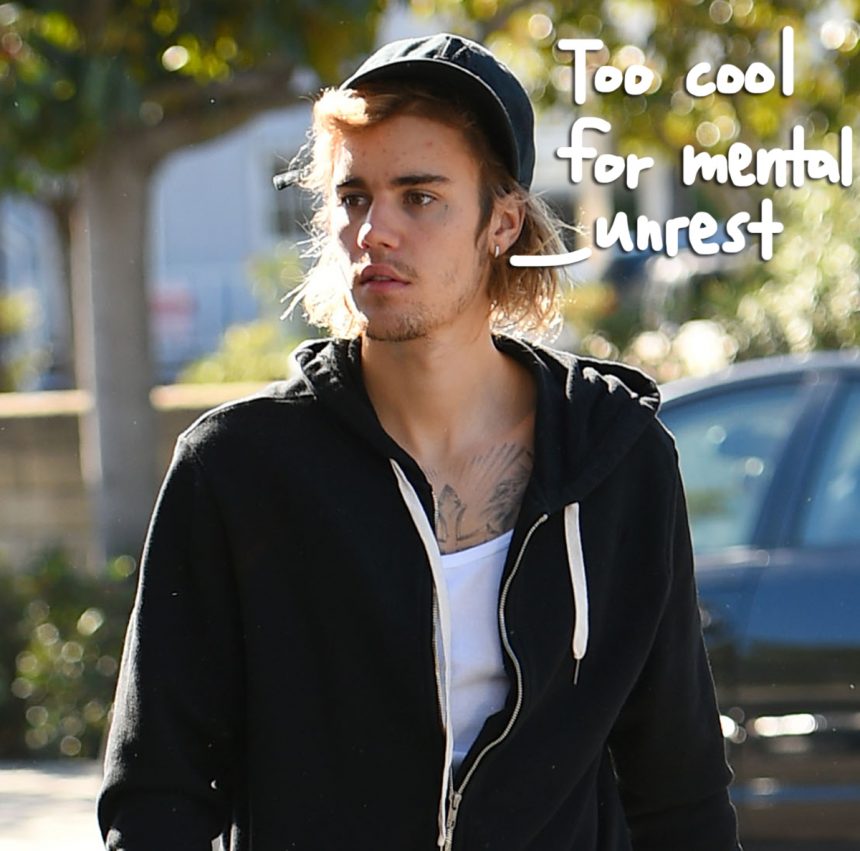 This is the face of a healthy mind!
Justin Bieber has made no secret of his love for therapy in recent months: he's regularly expressed his support for getting mental health treatment and has unapologetically put his music career on hold while he continues to repair some of his "deep-rooted issues."
While someone "seeking mental health treatment" might sound intense on paper, the pop star is here to remind everyone that therapy is nothing to be ashamed about — in fact, all the cool kids are doing it!
Related: Justin Questioned By Police Over His Nikes!
The 25-year-old took to social media on Wednesday to once again promote the benefits of therapy, officially declaring that it's "cool to have a healthy mind and emotions."
Still doubt him? Just see how cool Biebs looks in the middle of his therapy sesh (below):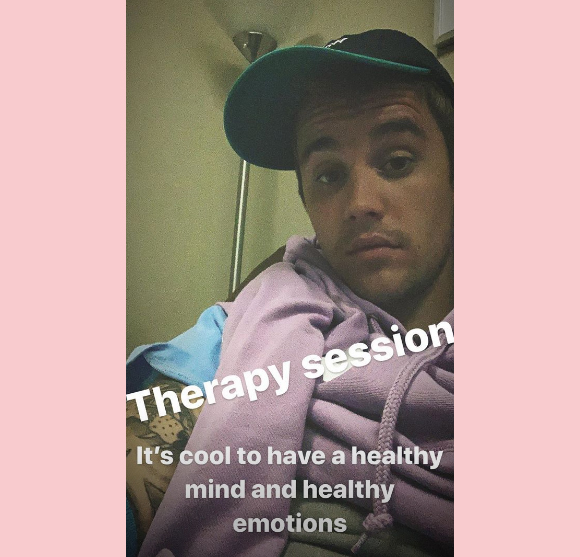 Lookin' cool, JB. And healthy!
The latest pro-therapy post comes days after a lengthy message the Sorry singer wrote to fans last week, explaining that his music career would be taking a back seat as he continues to focus on getting healthy mentally.
The artist made sure to note that his recent mental health tune up stemmed from the desire to be a better husband to wife Hailey Bieber and prepare himself for any future Bieber babies they may have in the future — not to mention, be a better performer for his fans. He wrote at the time:
"So I read a lot of messages saying that you want an album .. I've toured my whole teenage life, and early 20s, I realized and as you guys probably saw I was unhappy last tour and I don't deserve that and you don't deserve that. You pay money to come and have a lively energetic fun light concert and I was unable emotionally to give you that near the end of the tour."
It seems that therapy has already made him a much more sympathetic star. After Bieber got heat for posting a fake pregnancy announcement on April Fools' Day — enraging those who have struggled with infertility — he posted a response saying that he was "#truly" sorry for accidentally offending anyone.
On top of that, he seems to be bent on erasing the stigma of seeking therapy for mental health — an effort that can truly save lives. We applaud him!! 
Our little Bieber is growing up!
[Image via WENN]
Apr 4, 2019 1:00pm PDT