Kylie Jenner Steps Out For Dinner With Caitlyn Jenner & Sophia Hutchins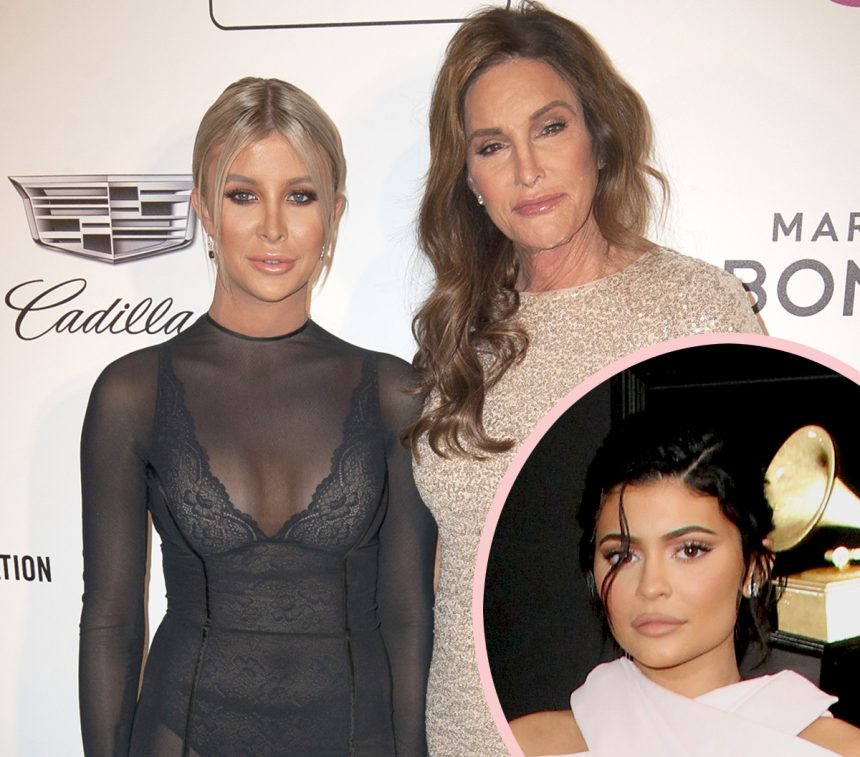 Lots of love from a VERY proud parent!
Kylie Jenner may be going through a tough time right now with Travis Scott and the fall-out from her allegations against him over infidelity and some not-so-good Instagram behavior, but at least the makeup mogul is able to celebrate a little something this week: her newfound billionaire status!
Related: Kylie & Jordyn Woods Are 'Rebuilding' Their Friendship
Caitlyn came with partner Sophia Hutchins in tow, too, which produced quite the loving KarJenner family scene at the dinner, which took place at Nobu in Malibu late last night.
Paparazzi captured pics of Kylie & Caitlyn hugging before stepping inside to eat, too; you can see those pics HERE. Awww! That's pretty cute!
What A Time To Be Kylie!
It's been quite the roller coaster ride over the last few weeks for Kylie — and, really, the whole KarJenner clan.
The fall-out from Tristan Thompson's cheating scandal and eventual dismissal by Khloe Kardashian ensnared Kylie in the middle of it all when her BFF, Jordyn Woods, allegedly cheated with Tristan to get the ball rolling on the whole controversy. Jordyn's departure from Kylie's home — and, in essence, her life (at least for now) — has been very painful to the makeup mogul, no doubt.
Add to the fact that Kylie's own relationship is on the rocks after Travis' IG page came into question and Jenner raised the issue of whether he'd been unfaithful just like Tristan. Scott has consistently denied cheating and he's clearly making a commitment to get back in Kylie's good graces… though it appears it's going to take some more time for that to recover.
Related: Jordyn Woods 'Likes' Kylie's Instagram Photo Amid Their Hiatus As BFFs
And then at least one bit of positive news came through this past week, when Kylie was officially named the youngest self-made billionaire in the world thanks to her impressive makeup dominance and shrewd business sense. Knowing Caitlyn's political and business interests in general, it's not hard to imagine that perhaps father and daughter Jenner were at Nobu to celebrate this singular achievement together then, right?!
(BTW, Kylie, now that you're a billionaire you've totally gotta pick up the tab on dinner with the 'rents! Ha!!)
Anyways, what do U think about Kylie's big last few weeks, Perezcious readers?! What do U think her and Caitlyn talked about last night at Nobu??
Sound OFF with all your takes and opinions in the comments (below)!!!
[Image via WENN]
Related Posts
CLICK CLICK CLICK Next Article
Mar 9, 2019 11:32am PDT