Kylie Jenner & Jordyn Woods Are 'Working On Rebuilding Their Friendship'!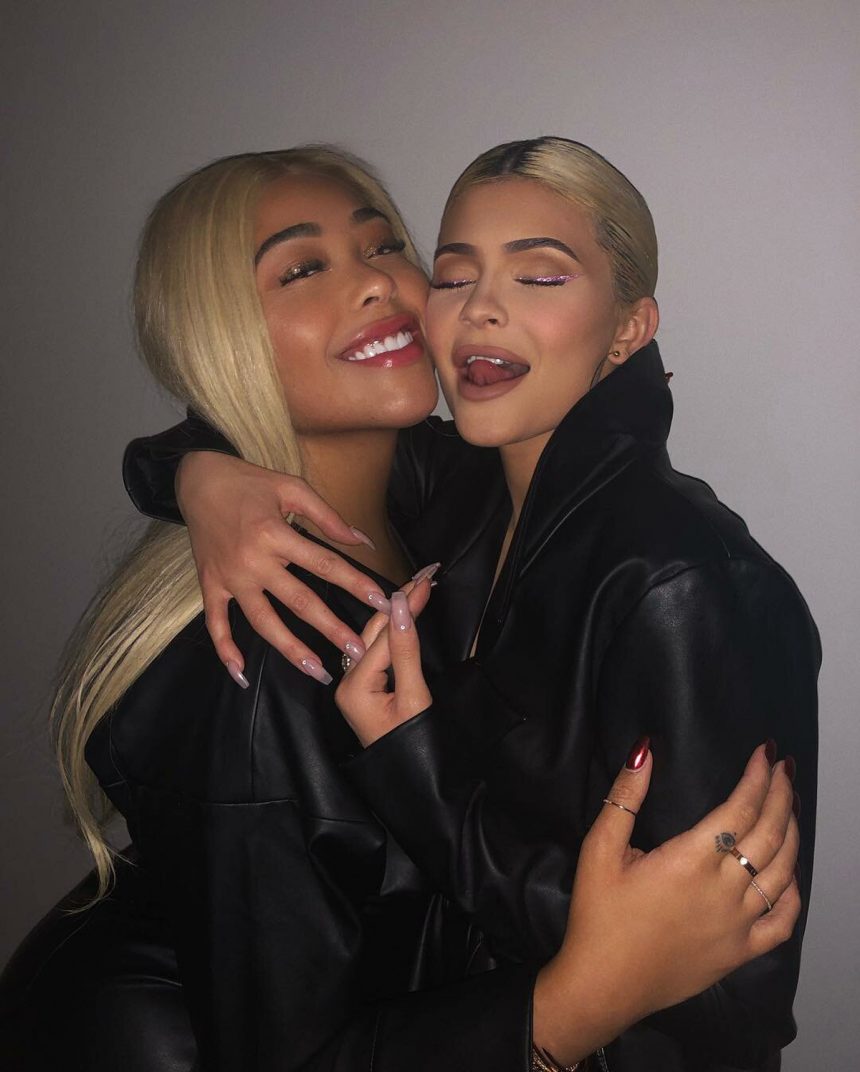 Don't give up on Kylie Jenner and Jordyn Woods just yet!
On Friday, a People source said "their friendship is not 100% over" following reports that the 21-year-old model allegedly had an affair with Tristan Thompson, which reportedly lead to his breakup with Khloe Kardashian.
Related: Kylie Jenner SLASHES Price Of Lip Kit Named After Jordyn Woods!
Though they haven't spent any time together, the two young ladies are texting. The insider continued:
"Although she doesn't live at Kylie's, Jordyn still has things there. She and Kylie aren't socializing, but are in contact. They are texting each other."
Despite the alleged betrayal against Khloe, the Kardashian-Jenner family are allowing the makeup mogul to deal with the situation all by herself.
"It's still a tricky situation for Kylie. And no one is actually putting too much pressure on her. Her family is aware that she is in contact with Jordyn. They are letting Kylie figure things out for herself."
A second source said the two are "working on rebuilding their friendship."
As we reported, on Friday on Instagram, Woods liked a racy pic of Jenner wearing a white cami bralette with red patent leather trousers. The snap was also liked by Khloe and Kim Kardashian.
That same day, Jordyn broke her Insta feed silence by sharing a photo of herself rocking a fresh new hairstyle.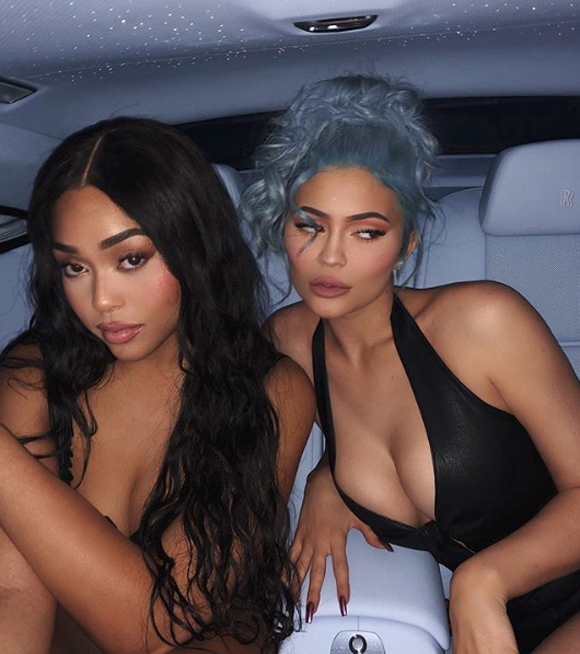 In an interview with Red Table Talk's Jada Pinkett Smith, Woods DENIED hooking up with Thompson, except for a goodbye kiss that HE allegedly initiated.
Although Khloe initially said "lying" Woods was "the reason [her] family broke up," she later reversed her position and said Tristan is "to be blamed." She wrote on Twitter:
"This has been an awful week & I know everyone is sick of hearing about it all (as am I). I'm a rollercoaster of emotions & have said things I shouldn't have. Honestly, Tristan cheating on me & humiliating me, wasn't such a shock as the first time… What's been harder & more painful is being hurt by someone so close to me. Someone whom I love & treat like a little sister. But Jordyn is not to be blamed for the breakup of my family. This was Tristan's fault… I have to move on with my life & count my blessings, my family, my health, & my beautiful baby True."
On Monday night, Khloe, Kylie, Kendall Jenner, and Kourtney Kardashian went to a roller rink to celebrate the birthday of Ky's friend and assistant, Victoria Villarroel. However, judging from social media posts, Woods was NOT at the party.
[Image via Kylie Jenner/Instagram.]
Related Posts
CLICK CLICK CLICK Next Article
Mar 8, 2019 7:27pm PDT