It seems like Sam Asghari got tired of being the "maid" in the relationship…
A new source for The US Sun is speaking out about what caused the aspiring actor to file for divorce from Britney Spears after just 14 months of marriage — and it's pretty much in line with what we've been hearing. The biggest issue in the marriage (besides cheating allegations) is the claim Sam was tired of being her biggest support system!
On Tuesday, the insider close to the former couple revealed the Hacks alum acted as the pop star's "nurse" and "therapist" throughout the marriage, even though he had no qualifications to do so! They explained:
"The truth is that Sam has been like a psychiatrist to her and has effectively been her therapist helping her after she got out of the grasp of her father [Jamie Spears]."
That is NO easy task!
Related: Sam Has Some SUPER Swanky New Digs After Britney Split!
Many aspects of the pair's relationship changed after the 41-year-old's conservatorship ended in 2021. Just months later, the lovebirds got married and the fitness trainer took on even more responsibility:
"Sam has helped her maneuver the real world and that has not been easy. Britney has tried to get back to regular life with Sam as her nurse and maid and therapist, but he is not equipped to do that."
OOF!
That's a lot for one person to take on! Especially with the magnitude of issues Britney was likely dealing with after getting out of the strict and allegedly abusive legal arrangement. But, at the same time, isn't that why you vow to be there for someone "in sickness and in health"?! Guess he didn't mean it!
With all this in mind, the source is not surprised to see the 29-year-old running for the hills:
"The relationship turned into a ticking time bomb. Sam was a leveling influence that helped end her conservatorship, so I think the waters ahead without him in the frame will be rough."
They make a good point. Now that the Baby One More Time vocalist doesn't have her closest confidant, there's no saying what'll happen next. We can only hope for the best!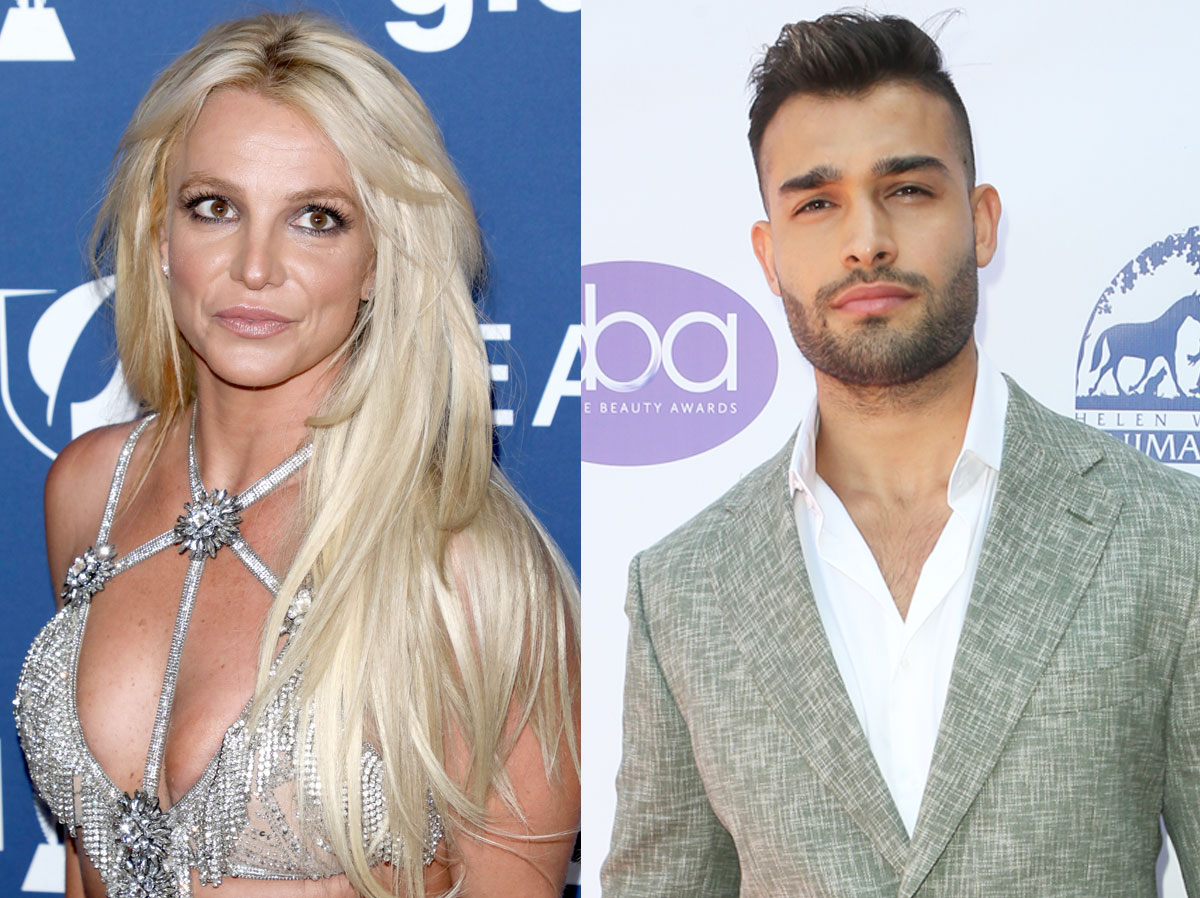 That said, TMZ gained intel earlier on Tuesday that revealed Britney's lawyer Mathew Rosengart and manager Cade Hudson have stepped in to take care of her, including making sure she's eating and getting to appointments. Her brother Bryan Spears is also doing his best to be there for her — as much as she'll allow, at least. So, she hasn't been left high and dry, but it's still a major change for her!
Related: Natalie Portman Spotted With Benjamin Millepied After Alleged Affair
While to the outside world, much of this scandal has been a shock, those who knew Britney and Sam as a couple claim they've always had a "rollercoaster" romance. A source previously told The US Sun:
"Britney and Sam's relationship has been a rollercoaster from the start. […] Even on their wedding night — obviously they were meant to spend the night together — but instead Britney went to the Four Seasons in Westlake Village and spent the night with her gay best friend and manager Cade Hudson rather than Sam."
This understandably "immediately started off the marriage on a problematic note," and more issues arose when they couldn't agree on how to prioritize each other and their needs, among other things. A source noted:
"He was always off at the gym, cooking or hanging out with friends while Britney was lost in her own world."
A second source chimed in:
"Britney and Sam have had problems for a long time. No one really thought this would last. What they had in common long term no one really knew. They've been on the rocks for six months and rarely spent any time together. Sam was getting really annoyed that he would be sat at home while she would be on holiday with Cade."
Dang.
They just couldn't get on the same page! Bummer! Thoughts, Perezcious readers? Let us know (below)!
[Image via Ivan Nikolov/WENN & Sam Asghari/Instagram]
Related Posts
CLICK HERE TO COMMENT
Aug 22, 2023 13:25pm PDT