RANK The Super Bowl Halftime Show Performers From The Past Decade!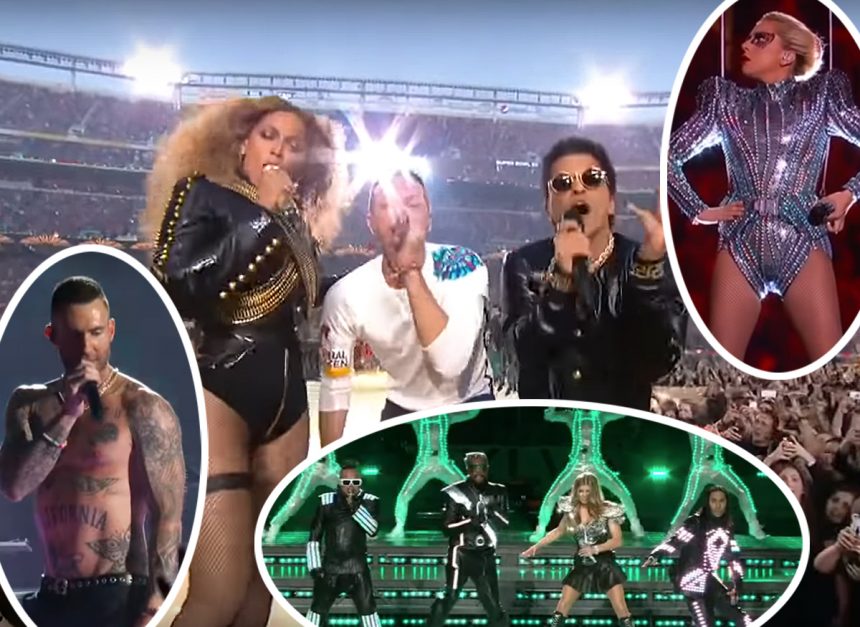 The Big Game always scores the biggest acts in music. Or tries to!
And whether or not you enjoyed Adam Levine's shirtless Halftime performance at Super Bowl LIII on Sunday, Maroon 5 had a big field to fill!
Just in the past decade — before the ongoing NFL boycott made this gig much less desirable for artists to play — stars like Bruce Springsteen, Madonna, Beyonce, Katy Perry, Beyonce again, Lady GaGa, and Justin Timberlake have taken center stage for the biggest televised event in the world.
Related: Super Bowl 2019 Ratings Drop To 10-Year Low!
But how do these performances stack up against each other?
Rank them all (below)! Yes, it's the Super Bowl of Super Bowl Halftime performances!
[Image via NFL/YouTube]
Related Posts
CLICK CLICK CLICK Next Article
Feb 4, 2019 2:45pm PDT