YouTube Star Lilly Singh Replacing Carson Daly In New Late Night Show On NBC!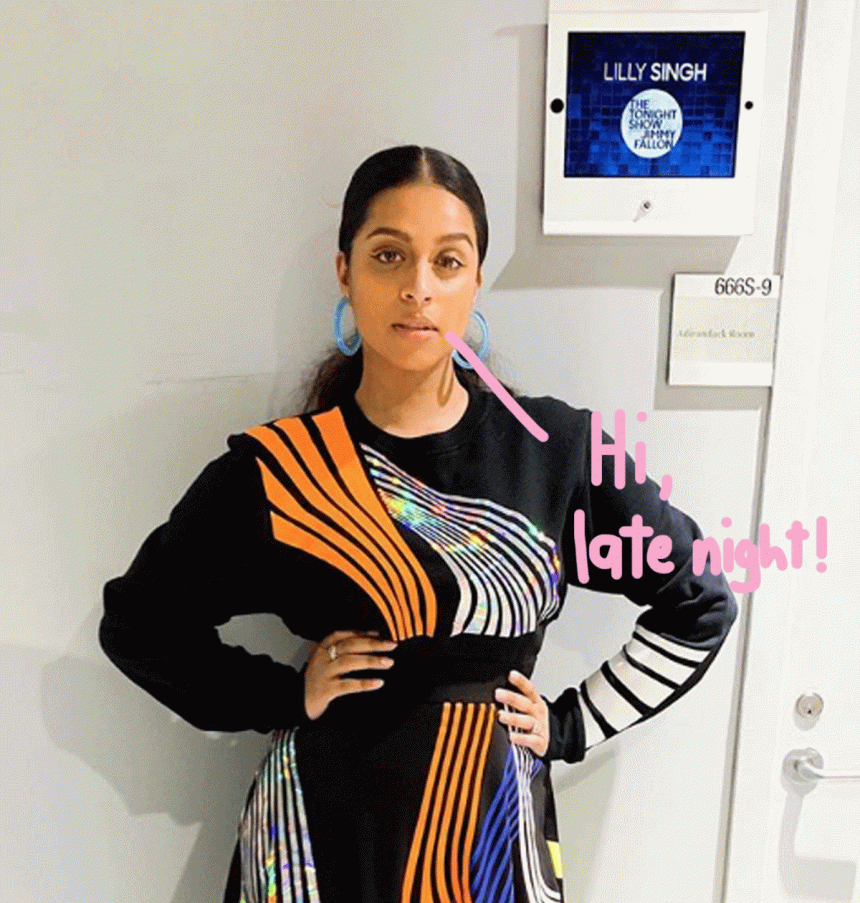 There's a new female in late night!!
PRAISE BE!
YouTube star IISuperwomanII AKA Lilly Singh is the latest to join the late night TV fam! It was revealed Thursday evening that the wildly popular web star would replace Carson Daly's 1:35 a.m. spot on NBC with her new show, A Little Late. As you might have heard, Last Call with Carson Daly announced recently they were ending after 17 years!
Doug Vaughan, executive vice president, special programs and late night, NBC Entertainment shared in a statement:
"Lilly is truly a star and we're thrilled to welcome her to our NBC family. She is a multi-talented performer who will surely have a great rapport with not only all her guests but also with our devoted late-night audience. We can't wait to get started."
Singh also revealed her excitement:
"An Indian-Canadian woman with her own late night show? Now that is a dream come true. I'm thrilled to bring it to life on NBC, and I hope my parents consider this to be as exciting as a grandchild."
Earlier in the day, before news was public, she uploaded the (above) pic to Instagram, with the caption:
"Something BIG is coming. With the grace of god and support from my dog, I'm making the biggest announcement of my career tonight on @fallontonight with @jimmyfallon. I'm so nervous and excited. Ah ah ah!!!!! Stay tuned 🙏🏽❤️😫 #LillyOnFallon #TeamSuperAllDay"
And after the news was revealed, the New York Times bestselling author gushed:
"I can't even believe I am writing this caption. This is so surreal. What is happening? I NEED TO SIT DOWN. Okay. *breathe* I'm THRILLED (and crying) to announce that ya girl is getting her own @nbc late night show! AHHHHHHH!! And not only did I get to announce this dream come true on @fallontonight but @sethmeyers came out and surprised me as well! I'm so grateful and overwhelmed to be joining this incredible family.

I'm numb. I can't even process. This has been SO long in the making and I'm so happy I can finally share this with you. Thank you, thank you, thank you!!! There's so many people to thank and I will do so over the next few (or hundred) posts. Watch the segment live at 11:30pm est! And now… it's time to work. It's time to make magic. It's time to hustle harder than ever before. Blessings 🙏🏽 #LillyOnFallon #TeamSuperAllDay"
Lilly joins two other women in late night, Samantha Bee and Busy Philipps! Fellow Youtuber Grace Helbig did have a late night show on E!, but it was canceled a few years back.
The content creator also made headlines recently when she came out as bisexual to her 14.5 million subscribers and over 8 million IG followers. In the photo (below), she said:
"✅ Female ✅ Coloured ✅ Bisexual ••• Throughout my life these have proven to be obstacles from time to time. But now I'm fully embracing them as my superpowers. No matter how many "boxes" you check, I encourage you to do the same x ❤️🧡💛💚💙"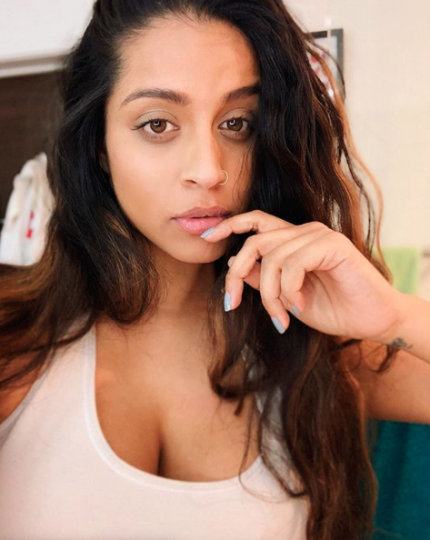 Congrats woman, we can't wait to see what you do with the show!
Watch the official announcement on Fallon (below)!
P.S. If you're not already a fan, check out her HIGHlarious channel HERE! It's full of sketches, vlogs, videos, and most importantly, FUN!
[Image via Lilly Singh/Instagram]
Mar 15, 2019 7:55am PDT