Is Britney Spears Being Held Against Her Will?!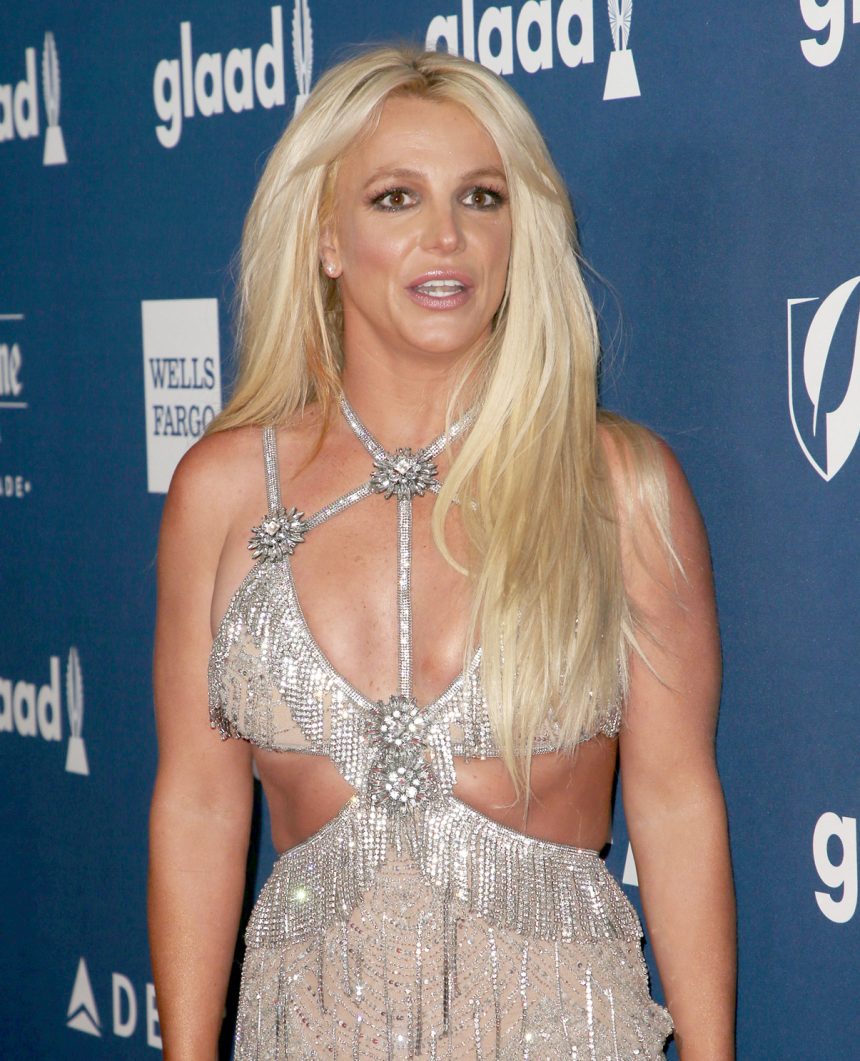 OMG, if this is true, everything we thought we knew about what's going on with Britney Spears is a LIE!!!
Here's the rundown of what's been going on lately:
Jamie Spears had major health issues since his colon ruptured in late 2018
Britney, distraught, decided to cancel her upcoming Vegas residency, Domination, to be with her family
After careful consideration of her own mental state, Britney made the very mature decision to check herself into a mental health facility
OK, that's our understanding anyway.
But now a podcast called Britney's Gram has new evidence all of that is just the story being sold to the public — to keep people unaware of what's really going on with Britney.
Related: Britney 'Ready' To Take Over Her Own Finances?
The show, which started out as just another fancast, turned a bit investigatory after one of Britney's two conservators, attorney Andrew Wallet, suddenly last January — after ten years — walked away from the big paychecks he was getting to manage her estate.
They also noticed Britney hasn't posted an Instagram photo since January. Nor has there been a paparazzi photo of her.
Huh.
Is this the last anyone has seen of Brit??
Now these fans may have broken one of the biggest celeb scandals the world didn't realize was even happening.
On Tuesday, hosts Tess Barker and Barbara Gray claimed to have gotten a voicemail from a paralegal in a law office working on Britney's conservatorship.
This man, who wishes to remain anonymous for obvious reasons, says Britney did NOT check herself in to that mental health facility.
Whoa, WHAT?!
Not only that, he says she has been held against her will since all the way back in mid-January!
According to this insider's info, it's alleged Britney's father found out Britney had stopped taking her medication and had new meds prescribed; but she refused to take those, too!
So Jamie allegedly threatened to cancel her Domination show, thinking the threat would keep her in line. It didn't work.
This source claims it was never Britney who canceled the show but her father, and he just told everyone it was because of his health.
So… she didn't even really write this?? This was him???
Or this??
When the alleged threats didn't work, this source says Jamie had his daughter committed. She didn't check herself in at all. It was all her father.
And the insider says, hauntingly:
"There is no end in sight for this stay at this mental facility…"
If this is all true it means Britney is essentially a prisoner. A 37-year-old multimillionaire single mom. And they're treating her like a dangerous criminal. Eesh.
OK, so what evidence do we have any of this is legit?
There is the mysterious absence of Britney herself on social media. But now we have something more…
Thanks to this podcast fans have begun an online movement to #FreeBritney.
Both Britney's mom, Lynne Spears, and her BF, Sam Asghari, seem to be showing support for it — not with words but with likes!
For instance a fan commented on Lynne's latest Instagram post:
"I really hope you are supporting Britney in trying to end this conservatorship. I really hope your ailing ex husband isn't keeping your daughter somewhere against her will."
And she LIKED it!!! She actually liked that comment!
Are they not allowed to post anything about it? Have they signed nondisclosure agreements about all this??
When fans directly asked one of Britney's managers, Adam Leber, about it, he wrote back:
"Heard about this podcast. I Haven't listened, but I haven't worked with Britney in 2+ years and am not involved with her affairs. I wish her nothing but love…"
Britney's Gram responded:
Thanks for bringing this up. We spoke with our source, and he clarified why he mentioned you to us. pic.twitter.com/FK2PDLcgWn

— Britney's Gram (@BritneysGram) April 16, 2019
What is really going on?
If all of this is on the level, the conservatorship and the mental health facility, all of it — can't they just produce Britney to prove it??
Habeas Britney??
What do YOU think of all this, Perezcious readers? Are we in tin foil hat territory, or… does all this suddenly make a lot of sense..?
You can listen to the whole podcast HERE!
[Image via FayesVision/WENN.]
Apr 16, 2019 6:12pm PDT