Emily Ratajkowski has some thoughts after an old interview with Taylor Swift from The Ellen DeGeneres Show went viral on TikTok this week!
In case you didn't know, the 33-year-old singer appeared on the daytime talk show in 2012, and host Ellen DeGeneres presented her with a slide show of famous men – such as Justin Timberlake, Justin Bieber, Joe Jonas, Taylor Lautner, and Rob Lowe – she was rumored to have dated. When the comedian tells Taylor to ring the bell everyone she came across one of the guys she dated, the Lavender Haze artist looked visibly uncomfortable and begged her to stop the segment, saying:
"I don't know if I'm gonna do this. I don't want to. I don't want to. They'll send me angry emails, and I don't want to get them."
But Ellen persisted. After a few men flashed across the screen, Taylor eventually fired back at the Finding Nemo star. She expressed in the moment:
"Stop it, stop it, stop! This makes me feel so bad about myself. Every time I come up here, you put a different dude up there on the screen, and it just makes me really question what I stand for as a human being."
Related: EmRata And Pete Davidson Are Dunzo!
It's a pretty messed up interview moment – and we're not the only ones who think so! When a TikTok user posted the interview on social media and went viral, EmRata called out Ellen in the comments section. The 31-year-old model wrote:
"This is so fucked up. She's literally begging her to stop"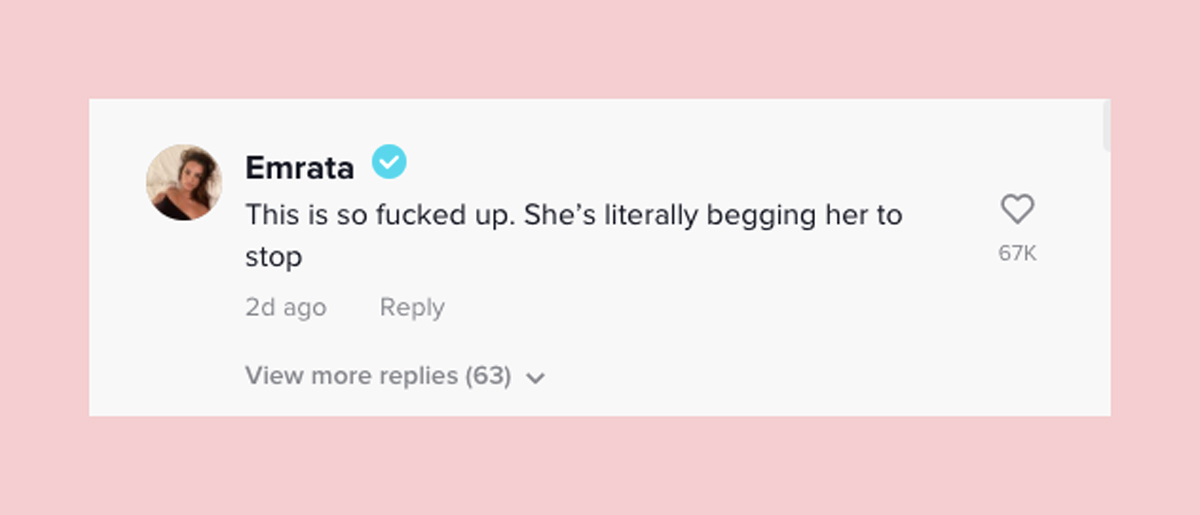 Years later, Tay talked about how people would reduce her career to who she dated in an interview with Zane Lowe. While the performer never mentioned Ellen's name, many fans believe she was referencing her 2012 interview. Taylor said:
"When I was like 23, people were just kind of reducing me to — kind of making slideshows of my dating life and putting people in there that I'd sat next to at a party once and deciding that my songwriting was like a trick rather than a skill and a craft. It's a way to take a woman who is doing her job and succeeding at doing her job and making things, and it's, in a way, it's figuring out how to completely minimize that skill."
You can watch both interview moments (below):
Wow…
Thoughts on The Ellen Show appearance and EmRata's call-out, Perezcious readers? Let us know in the comments below!
[Image via MEGA/WENN, The Ellen Show/YouTube ]
Related Posts
CLICK HERE TO COMMENT
Jan 08, 2023 12:14pm PDT