Despite having an optimistic mindset about the future of their summer wedding plans, Jennifer Lopez and Alex Rodriguez have finally made the decision to postpone their nuptials indefinitely.
As you're likely aware the couple is among many others whose wedding plans have been disrupted by the worldwide coronavirus pandemic. We had a feeling this was news coming!
Related: LaLa Kent Talks Cancelled Wedding Plans & Starting A Family With Randall Emmett!
A source tells E! News the Love Don't Cost A Thing singer and former pro-athlete weighed every possible option before contacting their guests about the somewhat expected cancellation:
"They have been struggling for weeks over this decision, but with no return to normalcy in the near future, the couple felt postponing the wedding was the safest and smartest choice. Guests have recently been notified that the wedding will not be happening in late summer as anticipated."
Jennifer and Alex planned to host their wedding in Italy and the insider said they still hope to "have the wedding of their dreams" when the timing is right. They are reportedly considering new dates, but don't see the ceremony taking place anytime "soon." As coronavirus cases continue to rise in the United States and with Italy just starting to open back up after weeks of lockdown, this assessment is probably for the best.
This is still such a huge bummer for the cute couple as they've been looking forward to the big day for months but they're not letting it get them down! Jennifer previously revealed during Oprah's 2020 Vision Tour that the timing of the wedding "doesn't" matter to her.
"It's so funny because when we first got engaged I was like, 'Oooh, we're gonna get married in a couple months?!' Your old thinking comes right back, all that hopeless romantic [stuff] that made me get married three times."
She recalled ARod's unrelenting support when they began discussing options for a plan B:
"He's like, 'Whatever you want to do, we can talk about it. I said, 'But if we're going to be together for the rest of our lives, what is the rush. If that's what we're really going to do, if we're really going to be partners.'"
Wow. That just casually reminded us all Jenny found herself a real keeper this time!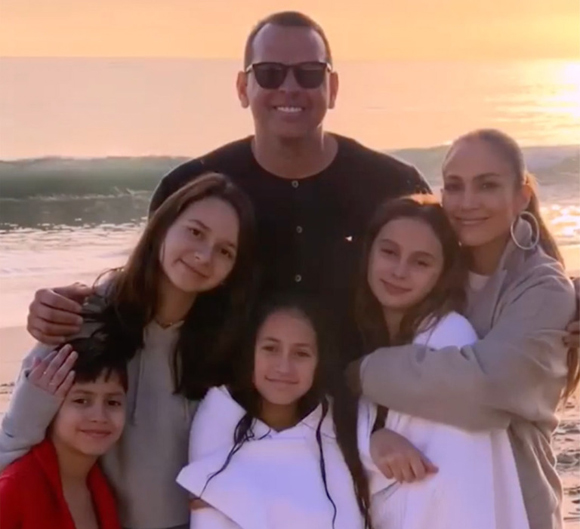 Alex previously joked to Jimmy Fallon that he and the Hustlers star might just throw an impromptu wedding, the same way they did for his daughter Ella Rodriguez's 12th birthday.
"What was great is we had a drive-through party. And then some people said maybe we have a drive-through wedding. It will be cheaper!"
LOLz, it would definitely be cheaper and very on-brand with the current state of the world. But please don't rob us of those glorious wedding photos that are sure to follow once these two eventually make it down the aisle!
In the meantime, the power couple has been keeping busy making some big money moves of their own. As reported, the superstars retained JPMorgan Chase to raise capital for a possible bid on the New York Mets! This year's baseball season will likely be pushed back due to the pandemic as well, so, it sounds like there will be lots of rescheduling for the former Yankee in the coming weeks.
Perezcious readers, should we just throw out 2020 and start all over again in 2021? Let us know if you're feeling the same (below) in the comments!
[Image via WENN/Avalon]
Related Posts
CLICK HERE TO COMMENT
May 09, 2020 08:15am PDT