Jessica Alba and Cash Warren are a true Hollywood success story — defying the odds, they've been together for nearly TWO DECADES now! But it turns out there was a moment their happily ever after was all but lost… and it was all his fault…
Cash stopped by the latest episode of Jana Kramer's Whine Down podcast to talk about his relationship — and revealed the time he almost threw it all away over jealousy! He admitted:
"When we first started dating I was really jealous of other guys and the attention she was getting from other guys. It just wasn't making me feel good."
We're talking 2004, so the attention Jessica Alba was getting from guys was, well, a s**tload might be putting it lightly. She was covering Maxim magazine, starring in huge movies, that was really smack dab in the middle of her heyday.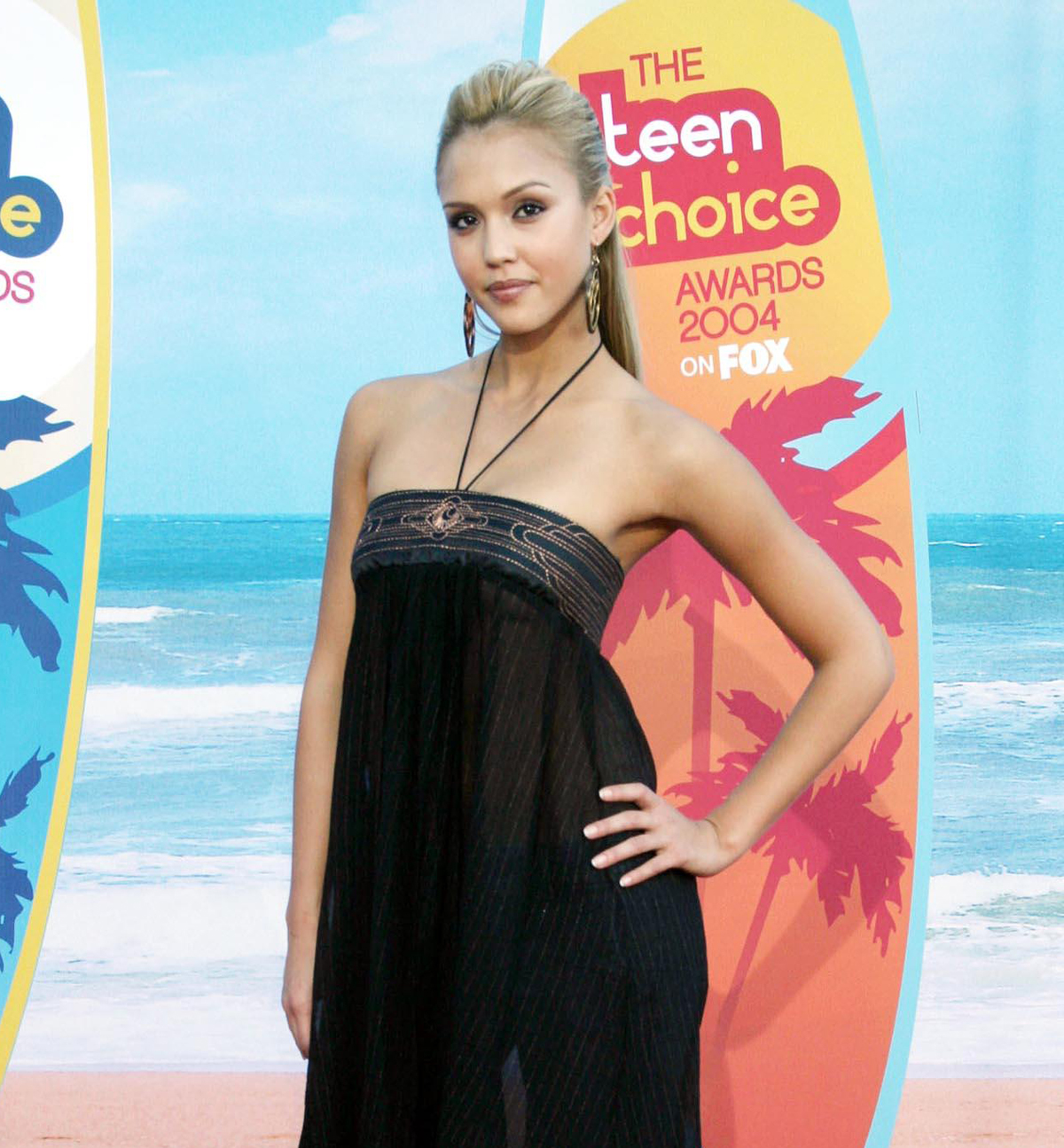 Cash? He was the assistant to director Tim Story on that first Fantastic Four film when they met. It's not often men are told in writing their girlfriend is out of their league, but in this case the call sheet was right there. No wonder he was insecure!
Related: Jessica Alba Blasts Very 'Caucasian' MCU Years After Being Whited Up For Fantastic Four
The producer says that was a new feeling for him as he'd been pretty happy-go-lucky before:
"I was always a pretty confident person in my own [life], walking my own path and really happy there, and next thing you know I'm looking up and feeling jealous all the time."
After a few years of it, he decided he didn't like who he was becoming:
"I was like, 'I hate feeling like this. It doesn't make me feel good, and I know it doesn't make you feel good.' And we broke up four years into our relationship. We broke up. It was the jealousy. I was turning into an a**hole, and so we broke up."
Four years… That must be just a bit off. Their eldest daughter Honor Marie was born on June 7, 2008. That's less than four years into their relationship, which started in August 2004. Surely they didn't split AFTER they he knew she was pregnant, right? We mean, he said he was being "an a**hole" but that's another level!
Thankfully the two got back together quickly and ended up getting married in May 2008. And along with their new roles as parents, Cash says he adopted a new attitude towards their relationship:
"If anything, when we got together I was like, 'Don't make sacrifices. Pursue your passions, pursue your careers, don't make sacrifices because you feel bad for leaving the kids for this week or that week.' Eventually they'll grow up and they'll forget the fact that you were gone for these three days or these five days."
He explained he let the jealousy go and retrained himself to be supportive instead — and it worked!
"I've tried to be a good teammate in that regard. I'm not interested in the spotlight. I'm not a star, I'm not a celeb, I'm not an actor, I've never tried to be an actor. I high-five her, let her do her thing, and I've gotten more comfortable with it over the years."
Thank goodness he realized she didn't want some movie star. She wanted a cool, secure guy who was also a great dad! The rest is history, a history filled with love, two more kids, and the pursuit of dreams.
All he had to do was GET OVER HIMSELF! Seriously, guys out there, try it! It works!
[Image via MEGA/WENN/Jessica Alba/Instagram.]
Related Posts
CLICK HERE TO COMMENT
Aug 25, 2023 16:11pm PDT