Has Joe Manganiello already found someone new??
The Magic Mike hunk was spotted with new gal this week — just two months after the shocking news he and Sofia Vergara were getting divorced!
Joe was photographed leaving the gym with actress Caitlin O'Connor on Wednesday. Gold's Gym in Malibu is hardly a date venue, but the pair certainly looked pretty coupled up. And no, they weren't just leaving at the same time — they left together, with her hopping into the passenger seat of his SUV, per Page Six sources.
Related: Joe 'Was Warned' About Sofia's Drinking Before They Got Married?
See the pics (below)!
Joe Manganiello leaves gym with actress 13 years his junior amid Sofía Vergara divorce https://t.co/j7ke51Y1OE pic.twitter.com/ZgMqEQtCRl

— Page Six (@PageSix) September 14, 2023
We did hear Joe was "ready to move on" and meet someone new after his sad split from Sofia. And it isn't as sudden as it sounds considering we also learned the couple had been quietly separated for some time. Are they dating or just pals? That remains to be seen — but they are a hot couple if so, no question about that!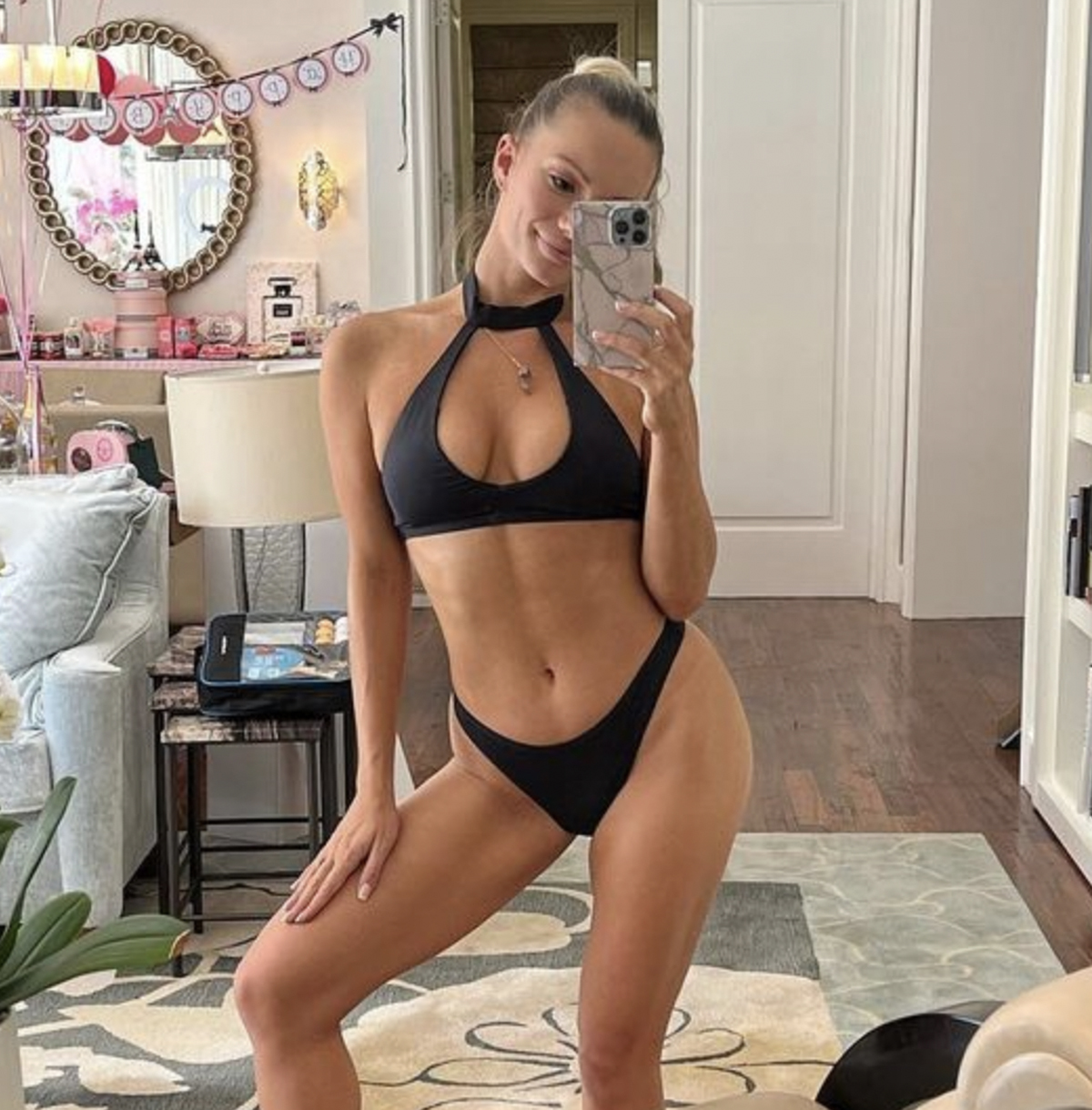 If Caitlin looks familiar, it may be because you recently saw her playing young Dyan Cannon in the acclaimed HBO miniseries Winning Time. The up-and-coming actress is 33 years old — 13 years Joe Man's junior. Not a huge age gap, but not nothing. Definitely the other direction from 51-year-old Sofia.
You know, sources spilled to TMZ right after the divorce news that a big bone of contention for the couple was Joe's growing desire to have children — something Sofia wasn't into as she'd already done all that, years ago. It kinda makes sense that he'd be looking for someone on the younger side of his age range given that reported yearning to start a family, right? At least, after his experience with a woman who already had a grown son, we mean.
Again, we're just thinking out loud. We don't know that Joe isn't just friends with a fellow actor, or even talking about collaboration. No reason to necessarily assume a man and a woman are together. Going to the gym together does kiiiiinda feel like a couple activity to us. But again, who knows?
What do YOU think of Joe being photographed with a younger hottie, Perezcious readers??
[Image via WENN/Avalon/Caitlin O'Connor/Instagram.]
Related Posts
CLICK HERE TO COMMENT
Sep 15, 2023 07:43am PDT