Britney Spears Returning To The Studio Months After Taking Time Off To Deal With Dad's Health Crisis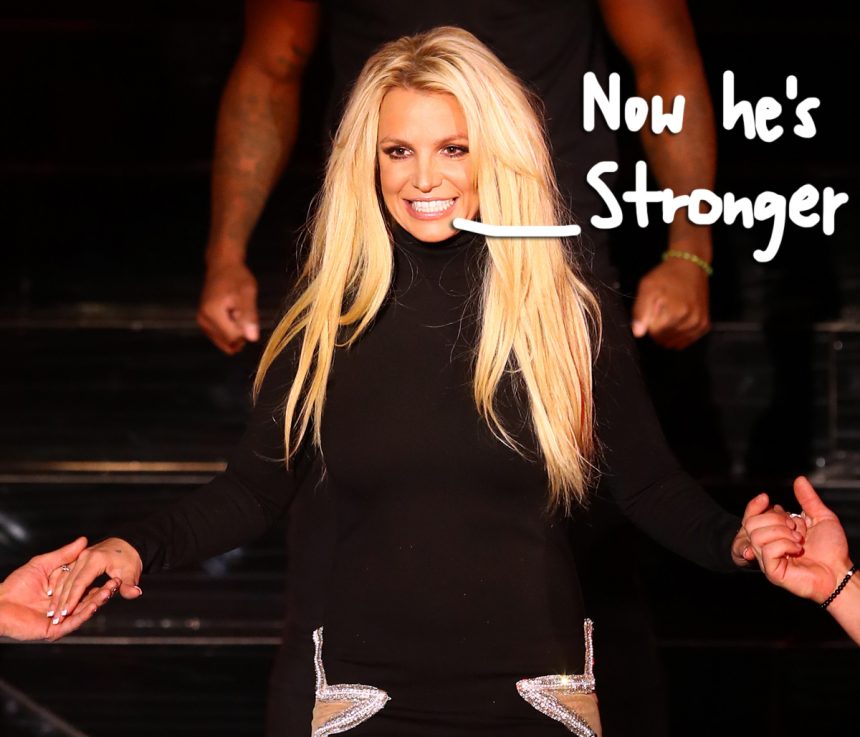 UPDATE! 7:24 P.M. PST: Britney's reps DENY she is making new music.
———-
Britney Spears is back to work, bitch!!
The pop icon is getting back to making music nearly two months after announcing an indefinite hiatus to take care of her sick father.
A source told Us Weekly that Jamie Spears "is doing much better now" in the months since he was rushed to a Las Vegas hospital for emergency surgery after his colon ruptured.
As we reported at the time, Brit announced she would be postponing her Domination residency and new album to spend time with him. But now, the source explained, the 37-year-old is "excited to get back to her career and doing what she loves most."
Related: Britney Will Be Making An Upcoming Horror Movie Cameo!
The insider added that Godney had been "quietly and slowly working" on her 10th studio album prior to her dad's health crisis — and, now that her dad is "getting back to his normal self," she can get back to work:
"She is looking forward to getting back in the studio and releasing that once it's complete. She feels very comfortable working with [executive producer Justin Tranter] and loves his work."
As it turns out, the timing of Jamie's health scare couldn't have been better for the Toxic singer.
While she always "misses performing for her fans," the source explained that the hiatus ended up being "a much-needed break for her," adding:
"She was going, going, going nonstop for four years with her Piece of Me residency, so it would have been a lot to jump right into the next one."
We can only imagine!
The insider added that the superstar's family "stronger than ever" after dealing with Jamie's "very scary" health crisis — something Brit couldn't get through without her sons, Preston and Jayden, and her boyfriend, Sam Asghari:
"Britney's sons and Sam have been her rock through everything."
Sounds like both Britney and her pops are stronger than yesterday.
Are YOU excited for new music from the Pop Princess!?
[Image via Judy Eddy/WENN]
Feb 28, 2019 2:13pm PDT