So much for being out of the woods! Kim Zolciak-Biermann and her husband Kroy Biermann are in some deep doo-doo right now!
TMZ dropped a bombshell on Monday morning, declaring the Real Housewives of Atlanta star and the former NFL pro owe over $1 million in unpaid taxes, dating back a decade!
Per legal docs, the couple owes $1.1 million to the IRS for unpaid taxes, interest, and penalties from 2013, 2017, and 2018. They also owe the state of Georgia, where they live, $15,000 for unpaid taxes from 2018. Yeesh! It's never good when the IRS starts coming after ya!
Related: Christina Applegate May Be Done Acting Due To MS Diagnosis!
Radar Online did a little more digging and came up with the exact numbers, too. According to official records the outlet obtained, the IRS filed a federal tax lien against the pair on April 11. The lien accused them of owing $103,564.48 for 2013, $330,126.29 for 2017, and $714,143.90 for 2018. In total, that's a bill of $1,147,834.67. Ouch!
Get this: the IRS also warned the lien will be placed against all property owned by the Biermann family. Yes, that means their mansion is on the chopping block… again!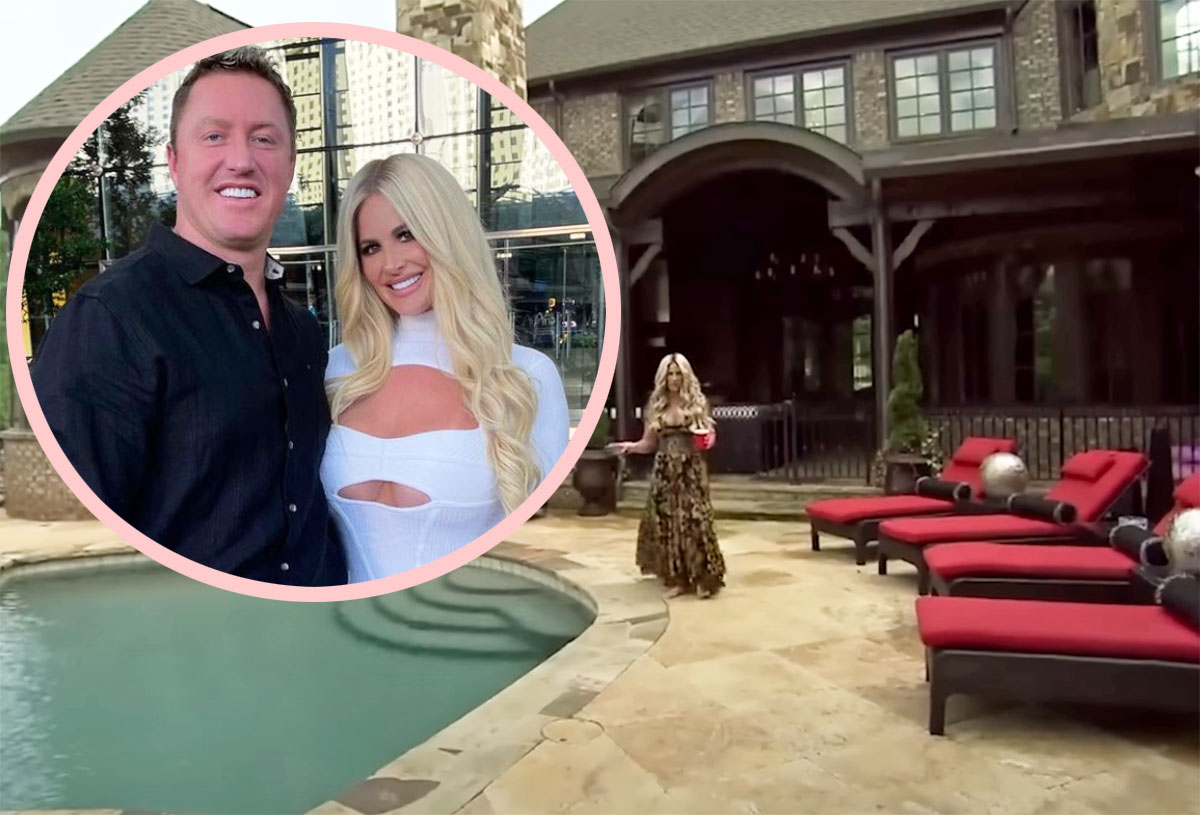 Just months ago, the reality star narrowly avoided her home being foreclosed on. In a weird turn of events, it was first claimed in February that the property was listed for sale at a public auction. The $2.6 million mansion was set to go to the highest bidder on March 7, with Truist Bank claiming the couple had defaulted on their $1.65 million mortgage loan they took out to buy the home in 2012.
Sources for the Don't Be Tardy star said she was "telling everyone this is a misunderstanding and is being sorted out." Her daughters, Brielle and Ariana, even denied needing to move out of their pad as the sale date neared. At the last minute, the law office of Brock & Scott, PLLC announced the foreclosure auction was canceled, but didn't explain why.
Related: Nick Cannon Fires Back At Critics Who Say He Is A 'Deadbeat Dad'!
Interestingly, this hasn't been the family's only money problem as of late. Per the same outlet, Kim was dragged to court by American Express over an unpaid bill worth $215k in 2018. Over the last couple of years, the credit card company has attempted to seize her Bravo paychecks with little success.
Hmm. How does she keep managing to get away from these troubles unscathed?? With the IRS coming after her now, it's sure looking pretty bad! But so far, the couple hasn't addressed the rumors and they appear to be living it up in their Georgia home as if nothing was the matter. Reactions?
Related Posts
CLICK HERE TO COMMENT
May 08, 2023 08:57am PDT