Things didn't go quite as planned for Nick Cordero on Monday, unfortunately.
The Broadway star has been in the hospital for a month now battling a severe case of the novel coronavirus, even losing his right leg in an amputation surgery to prevent blood clotting as the disease ravaged his body. But while things had slowly been getting better over the last week or two for the actor, yesterday was "a bit of a rough day" with several serious health complications popping up.
Related: Chris Cuomo's Wife Bathed In Bleach To Try To Battle Coronavirus! WTF??
The 41-year-old actor, who has been in a coma while doctors battle the after-effects of the virus on his body, was "back to feeling better" by Tuesday morning, thankfully. And his wife, Amanda Kloots, noted he was "resting comfortably" now, though Monday's issues seem to have been quite the scary time for everyone involved.
Kloots, who has been diligently updating fans on Nick's condition over the last month, explained what happened in an emotional social media message. The health/fitness guru and loving, loyal wife said (below):
"Hey everybody, just a quick Nick update, we had kind of a bit of a rough day yesterday. Nick had a fever, and ended up getting an infection in his lungs that went into his blood, so he went into a little bit of a septic shock. The cause of that was some infection in his lungs, so they went in and completely cleaned out his lungs, which was great. They gave him some blood pressure medication to help his blood pressure come back up."
Now, with Nick resting comfortably again thanks to "a really strong antibiotic," doctors are trying to determine why he developed the fever and how the infection was able to come on so quickly.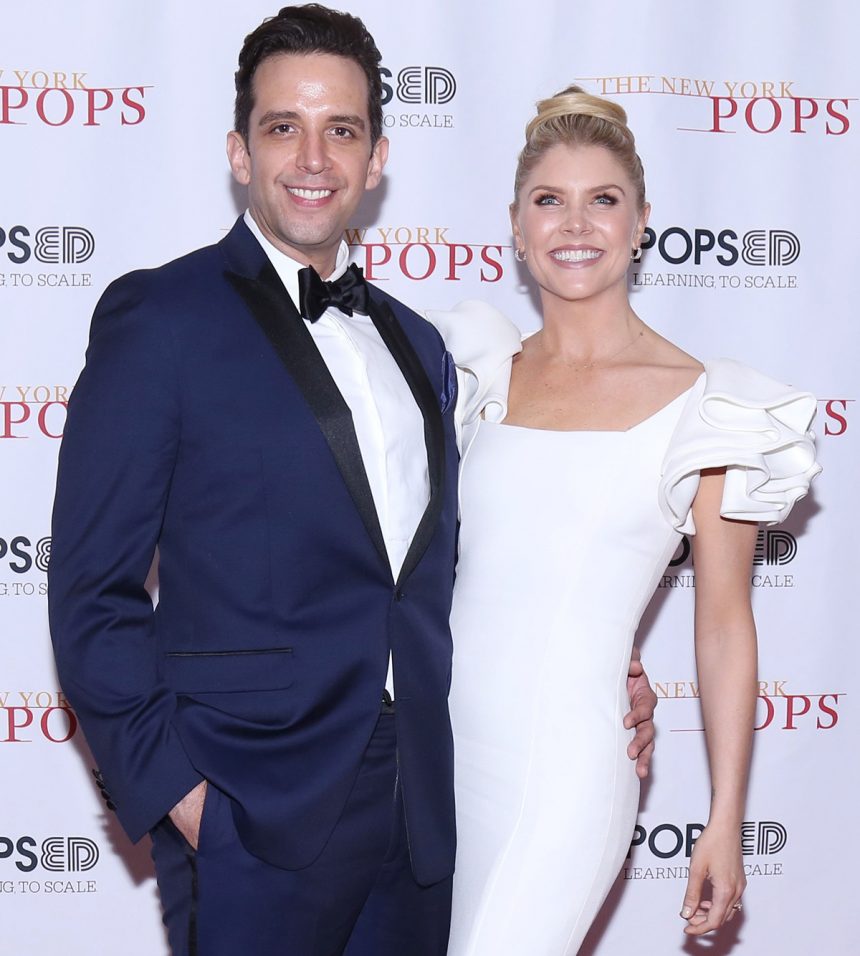 Earlier that day, it looked as though things might continue to improve for the Waitress star, but docs soon determined they were going to be unable to remove his ventilator like they'd hoped. Ever diligent, the medical staff was keen to keep a close eye on Cordero's vitals, as Kloots noted in another update about her husband.
Optimistic about Nick's eventual recovery, she said:
"They are trying to just really make sure that this fever doesn't really go anywhere, get out of control. They're doing a couple tests to try find out the source of this fever. They have got it under control. They are working on him and taking good care of him, but they are going to set aside the ventilator removal until they get this under control. So please keep us and Nick in your prayers."
Can do with that last part, for sure. Such a scary, touch-and-go time for him in the hospital as Cordero and the medical professionals treating him fight to save his life.
Here's hoping Nick gets back on the road to recovery, with no more bad days, if doctors can help it. We know they're doing all they can, of course. And we know so many people are pulling for the actor to wake up again and, one day, return to normal life!
[Image via Joseph Marzullo/WENN/Instagram]
Related Posts
CLICK HERE TO COMMENT
Apr 28, 2020 11:15am PDT