Ariel Winter Fights Off Trolls Accusing Her Of Using Hard Drugs To Lose Weight!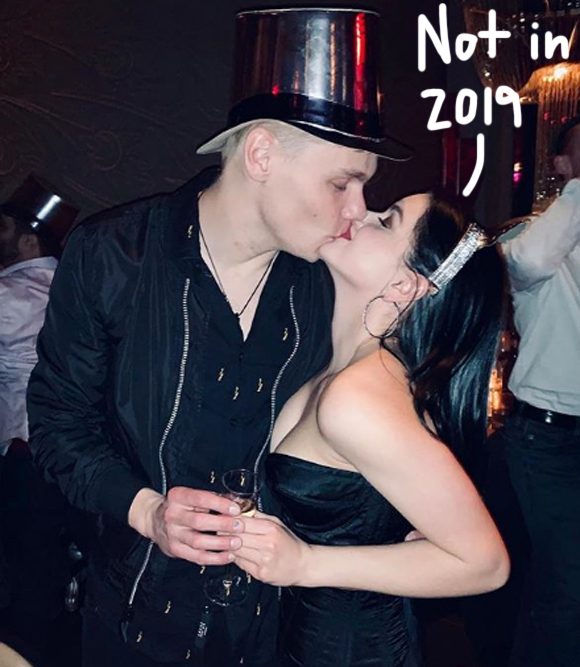 Ariel Winter is exterminating ALL her Insta-roaches in 2019.
The Modern Family star addressed multiple commenters who accused her of drug use on her Instagram post Tuesday, clarifying she did NOT ring in the new year by indulging in meth. Eesh.
Related: Ariel SLAMS David Henrie For Bringing Loaded Gun To LAX!
The 20-year-old first responded to a commenter who complained that she was "drinking underage," explaining she wasn't actually drinking, but merely holding her 31-year-old boyfriend Levi Meaden's glass because she "didn't want to be the only one toasting with water."
But for another commenter who noted that a sip of champagne was "not half as bad as all the coke/meth she uses," adding the actress "literally dropped 30 ponds," Winter had much less patience. 
As captured by Comments by Celebs, she clapped back:
Ha!
Sadly, that clapback wasn't the end of it. The commenter took their 15 seconds of Insta-attention and ran with it, adding:
"Cute. 30 pounds. Adderall does that. Not hating. You're actually gorgeous. But pills and nose candy go hand in hand with Hollywood. Enjoy yourself, but don't get ruined by it."
What happened next was an icy blast of pure Winter. The actress replied:
"Thanks for the compliment…? I'm sure you know EXACTLY what goes on or is hand in hand with EVERYONE in Hollywood seeing as everyone knows everything about people they DON'T know. And apparently everyone does the same thing now??? I couldn't have lost weight for any other reason just because of the industry I'm in?"
She continued:
"I'm not trying to be rude. but I am trying to let you know that telling someone how something happened to them AFTER they told you what actually happened (only the person it happened to would know) is sh***y and completely arrogant. I don't need to explain myself to anyone. No one does. However, I want to cut this s*** out of my thread right now. I think it definitely counts as hating on someone when you completely ignore the truth coming from the actual person, just to follow your own fantasy narrative."
Nice! Not this year, haters. 
[Image via Instagram.]
Jan 2, 2019 10:48am PDT