Barbra Streisand Clarifies Her Controversial Comments About Michael Jackson's Alleged Sexual Abuse Victims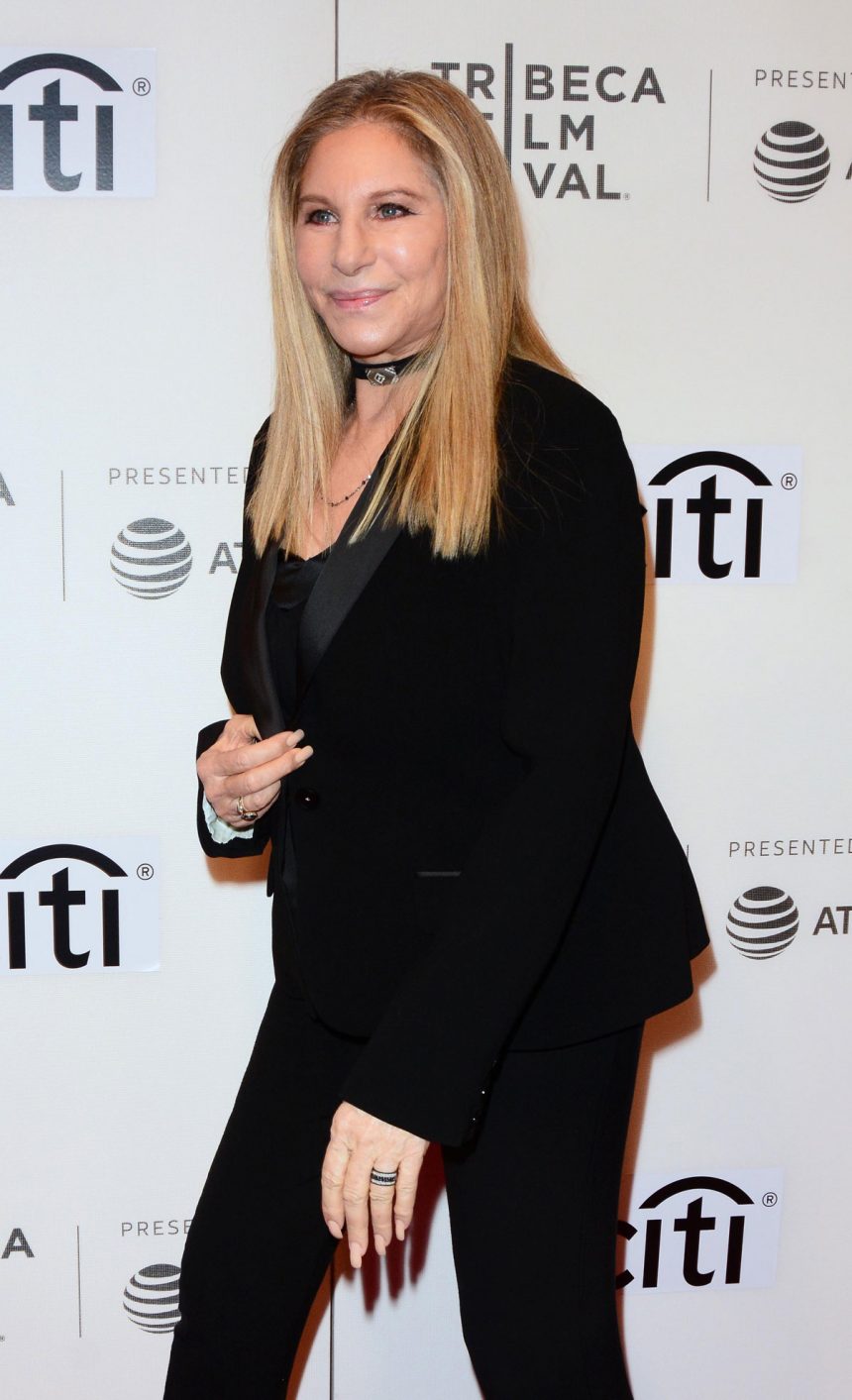 After getting in hot water over her controversial comments about Michael Jackson's alleged sexual abuse victims, Barbra Streisand is finally clarifying what she actually meant.
As we wrote on Friday, the 76-year-old downplayed the suffering of Leaving Neverland subjects Wade Robson and James Safechuck, and the alleged assaults on them by the King of Pop.
Related: The Most Startling Claims About Michael Jackson You've Forgotten — Part 1
She spoke to the Times' Evening Standard saying that while she absolutely believes the pair, there's more to it:
"You can say 'molested,' but those children, as you heard [the grown-up Robson and Safechuck] say, they were thrilled to be there… They both married and they both have children, so it didn't kill them."
If that wasn't disturbing enough, Barbra added about MJ:
"His sexual needs were his sexual needs, coming from whatever childhood he has or whatever DNA he has."
And she later explained when asked if she was angry at Jackson:
"I feel bad for the children. I feel bad for him… I blame, I guess, the parents, who would allow their children to sleep with him? Why would Michael need these little children dressed like him and in the shoes and the dancing and the hats?"
It wasn't long before Streisand was hit with backlash, including from HBO Leaving Neverland director Dan Reed!
Related: Robson Says He's Not The 'Authority' On Muting Michael Jackson's Music
Well on Saturday, the Oscar winner released a statement to E! News to clear up her quotes. The actress shared:
"To be crystal clear, there is no situation or circumstance where it is OK for the innocence of children to be taken advantage of by anyone. The stories these two young men shared were painful to hear, and I feel nothing but sympathy for them. The single most important role of being a parent is to protect their children. It's clear that the parents of the two young men were also victimized and seduced by fame and fantasy."
It doesn't exactly explain why she might have defended Michael, and there was no apology for the alleged victims Wade and Safechuck, which is something she should have considered.
Of course, after the film premiered at the Sundance Film Festival in January, it compelled multiple radio stations around the world to abruptly stop playing the King of Pop's music.
Jackson's estate issued the following statement after the release of the doc though:
"The film takes uncorroborated allegations that supposedly happened 20 years ago and treats them as fact. These claims were the basis of lawsuits filed by these two admitted liars which were ultimately dismissed by a judge. The two accusers testified under oath that these events never occurred. They have provided no independent evidence and absolutely no proof in support of their accusations, which means the entire film hinges solely on the word of two perjurers."
What do U think of Barbra's comments?? And her clarification?
Sound OFF on all your thoughts in the comments (below)!
[Image via Patricia Schlein/WENN]
Mar 23, 2019 1:17pm PDT