Cindy Crawford's 19-Year-Old Son Presley Gerber Charged With DUI!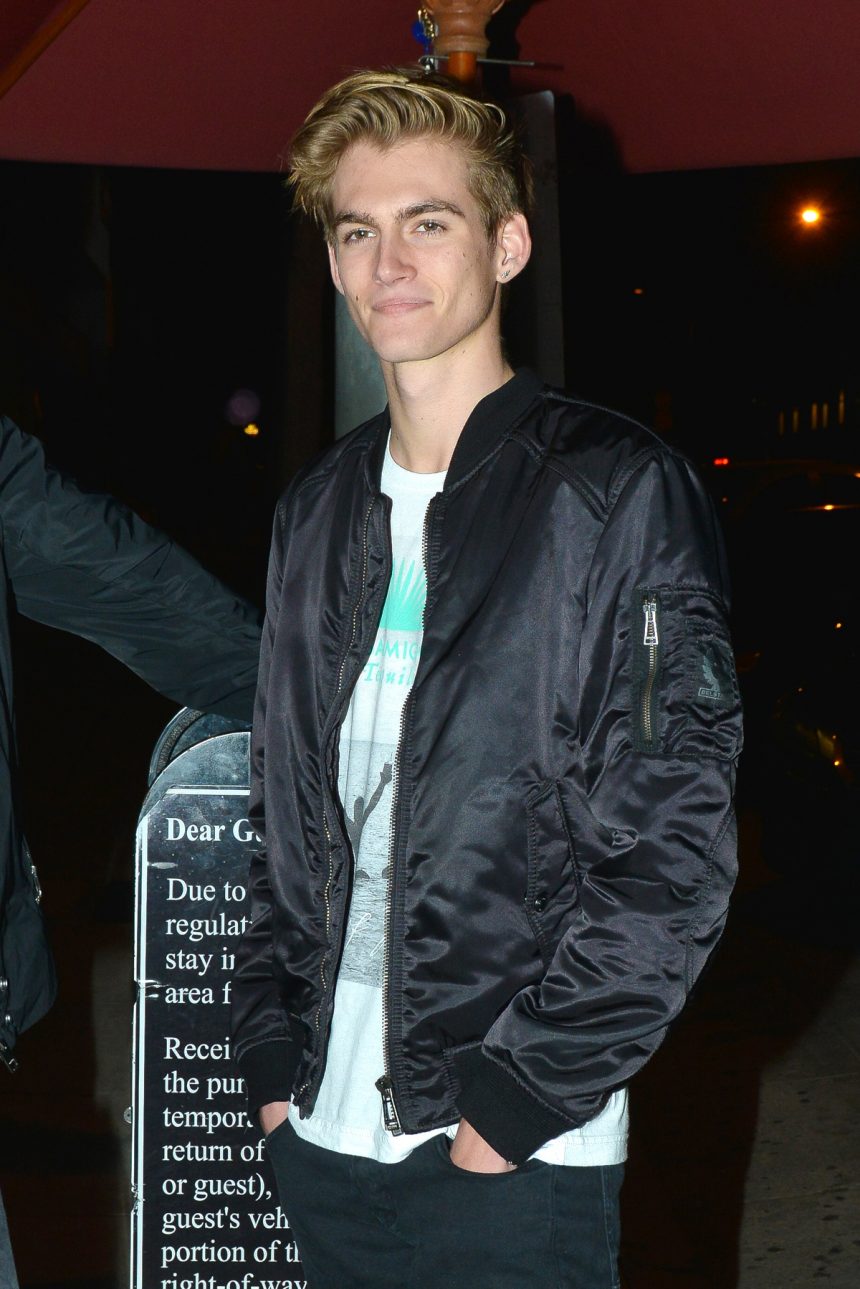 Presley Gerber has been charged with a DUI.
As we reported in January, Rande Gerber and Cindy Crawford's son was arrested right after New Year's Day in Beverly Hills, California. Reportedly, the 19-year-old was pulled over by cops and failed a field sobriety test — after officers claimed he reeked of alcohol.
Related: Cindy Crawford's Kids Are Two Talented Teens!
Per TMZ on Thursday, the male model was officially charged with driving under the influence.
The Los Angeles District Attorney's Office slapped the teen with two charges — one count of DUI, and another of driving with a blood alcohol content of .08 — which are both misdemeanors.
If convicted, he faces up to six months in jail, and a $1,000 fine.
Although California has a zero tolerance policy when it comes to underage drinking and driving — anything at or above .01 will get you in trouble — judges are usually lenient with first offenders.
Per Us Weekly, his arraignment is set for March 13.
At the time of his arrest, Gerber's attorney, Scott Spindel, told the publication:
"Presley Gerber takes this very seriously and is taking the necessary steps to address the allegations."
The runway star has appeared in campaigns for fashion houses such as Calvin Klein and Dolce & Gabbana.
On the day he was charged, Presley was photographed picking up 17-year-old sister, Kaia Gerber, from an airport in Los Angeles.
Per DailyMail.com, the female catwalk diva "looked surprised" when she saw her brother pull up.
Adding to the surprise, Presley greeted his younger sister with delicious In-N-Out! Kaia later took a picture of her yummy shake on Instagram Story.
As seen here (below):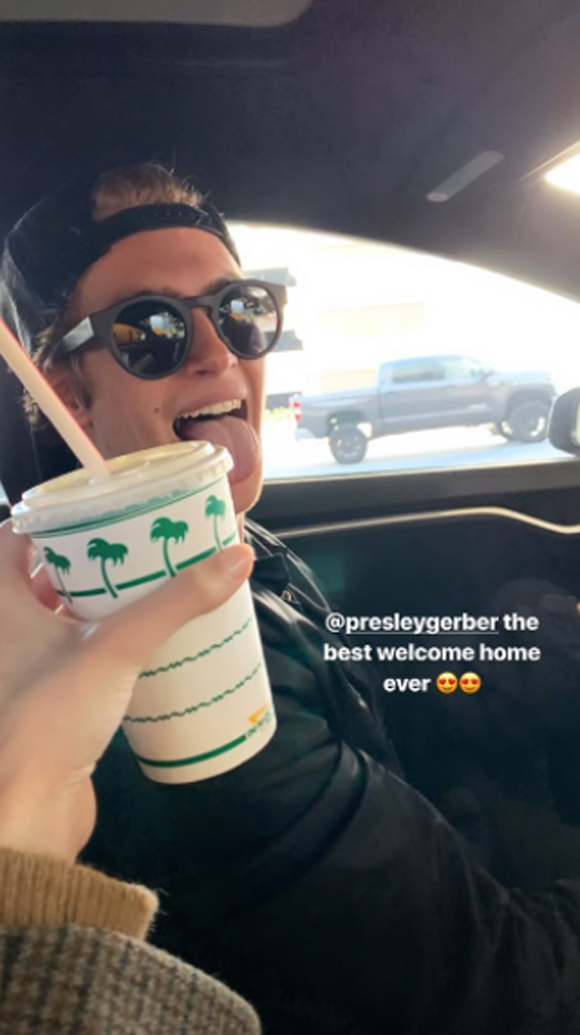 Kaia had quite the fashion month as she walked for brands such as R13, Coach, Marc Jacobs, Max Mara, Fendi, Prada, Versace, Saint Laurent, Lanvin, Chloe, Valentino, Givenchy, Stella McCartney, and Chanel.
So we can only imagine how much it meant for her to see a friendly face like her brother's, especially since it seems like they have such a great relationship!
In February 2018, Presley stopped by Bang Bang Tattoos in NYC, where he got a tat of his sister's name. The ink read:
"Kaia XXIII"
Reportedly, famed tattoo artist Jonathan Valena AKA JonBoy did the lowercase script and roman numerals.
Kaia and Presley's parents also vocalized their approval of the tat. In the comments section, Rande noted:
"RG + JG APPROVED!"
Meanwhile, Cindy wrote:
"Cool."
We can't imagine Presley's parents will be too happy over his latest charge though.
[Image via WENN.]
Mar 8, 2019 3:33pm PDT