Doja Cat wasn't really feelin' her look at the Victoria's Secret show — or rather, she was feelin' it too much??
On Wednesday night, the Planet Her artist attended the lingerie retailer's New York Fashion Week show in the Big Apple, and like any marketing-savvy brand would, they provided the chart-topping star with a dress from their presentation. Doja, of course, worked the sheer black number, which included a plunging neckline, thin straps, and an open back, which you can see (below):
But in her Instagram Stories, the Paint The Town Red rapper's review of the little number was anything but elegant…
Related: Sharon Osbourne Calls WHO 'The Rudest' Celeb She's Ever Met?!
In since-expired posts, 27-year-old condemned the dress in the most NSFW way possible! She wrote:
"It's crazy when u got a dress on and your whole vagina is out the whole night and the straps on the dress pull ur tits all the way down to your knees and all you asked for was a slip dress but I digress."
See what she was talking about (below):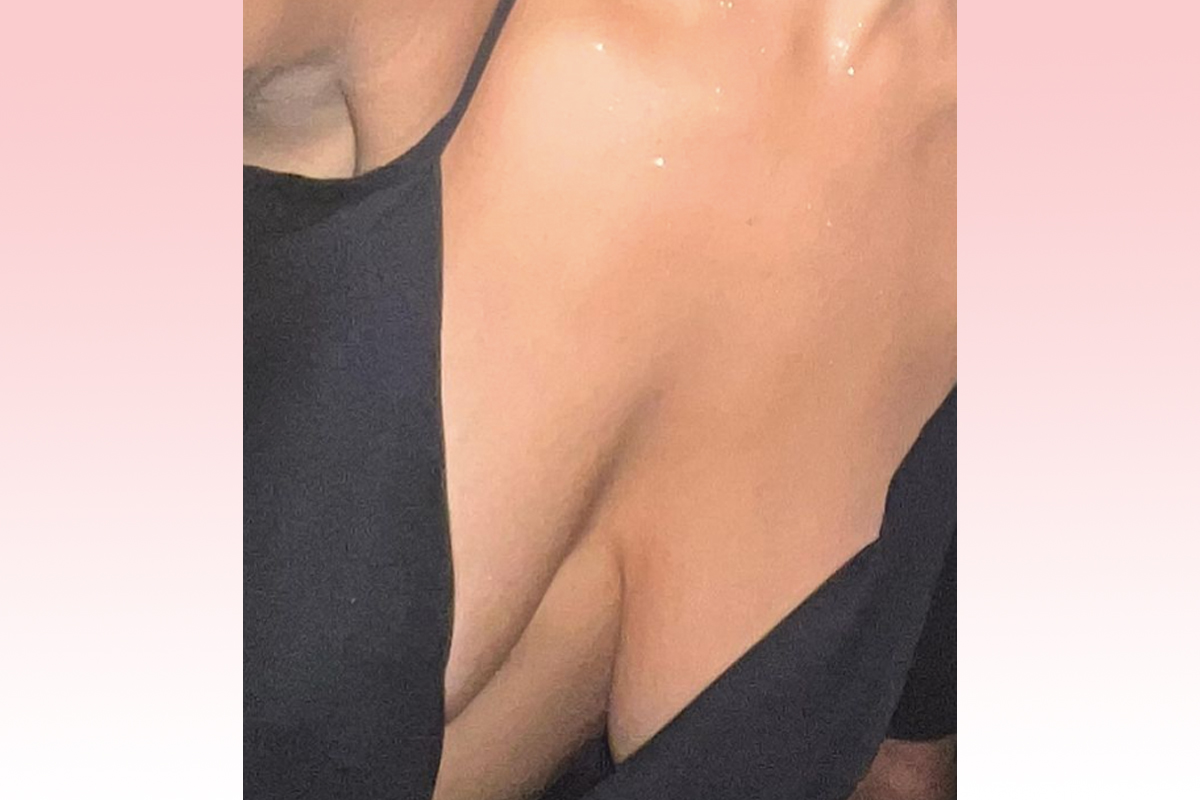 OMG! This definitely was NOT the review VS was looking for! But Doja, on-brand as ever, reminded fans she doesn't give a f**k! She continued:
"I'm in my complaining era, my f**kin karen era. A bitch coulda got a uti but the hole resilient. The f**k"
Dayum!!
OMG she is too funny. Who needs the Fashion Police when we have Fashion Vigilante Justice?? (Also, we need "the hole resilient" on a T-shirt.) And if Doja didn't quite paint a vivid enough portrait for you with her initial review, she doubled down in a follow-up post, saying even more:
"When I tell u the panty was built into the dress so when I put it on, the shoulder straps pulled the string up through my cervix and split me like a block of sharp cheddar cheese a bitch never thought she could get manhandled by a piece of fabric. The panty on this contraption took me under the bleachers and ransacked my s**t."
LOLz! Some might say that's TMI, but this IS Doja we're talking about. It's probably safe to say she won't be invited to Victoria's Secret's next show… And she'll be all the more comfortable for it!
Reactions, Perezcious readers? Let us know in the comments down below!
[Images via Doja Cat/Instagram]
Related Posts
CLICK HERE TO COMMENT
Sep 08, 2023 12:40pm PDT