EXCLUSIVE! Haley Reinhart Goes Full Retro In 'Honey, There's The Door' Music Video!
This visual is sinfully sweet!
Singer Haley Reinhart is flexing her acting chops in the new music video for her melodic jam Honey, There's The Door — and she was rad enough to give us the EXCLUSIVE first look!
Video: Haley Reinhart Sings Acoustically For Us! Watch The Performance HERE!
Hair done up in pin curls, the performer dons a completely retro look full of satin, loungewear, and romantic vibes to let any man in her life know how she SHOULD be treated!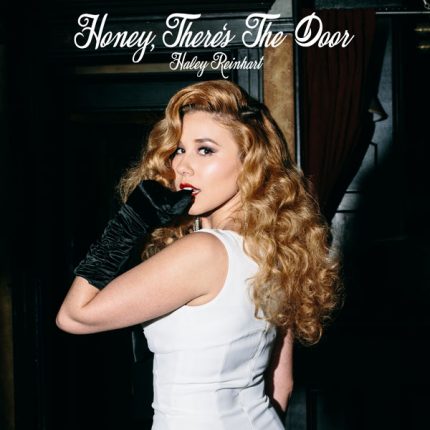 The 28-year-old told us the lyrics in particular are totally reflective of her personality:
Honey, There's The Door is a sparkling window to my personality. It's a flirtatious love song as well as a cautionary tale to treat me like the queen I am or "Honey, There's The Door!" It's affectionate and extremely cheeky demur will pull you in. The video aesthetic channels old Hollywood glamour. While the melody is guaranteed to sweep you off your feet, the lyrics may bring a feeling of lover's angst in your heart and a smile across your face.
In addition to this record, Haley's 4th album comes out March 27 and she's going on tour! The songbird explained a little about what fans can expect from the sound:
Lo-Fi Soul digs deep and reveals untold stories of my past, present, and future. Every song is like a chapter taken out of the novel of my life, both as an artist and as a human being. It's as raw, candid, and as real as it gets.
And not only is she pushing an album, but her hit Netflix's animated show F is for Family was just renewed for season 4.
Success looks good on you, girl!
Her tour kicks off April 2 in NYC, so if you're into the vid (above) you're definitely going to want to check her out! For more info on that CLICK HERE!
P.S. And by the way, that super hot dancer in the vid is Julz Tocker. He's a judge on Dancing with the Stars New Zealand as well as a dancer on the US version!
Mar 8, 2019 6:00am PDT