Whoever killed Jeffrey Epstein — whether it was Epstein himself or not — was pretty clearly determined to keep his stable of clients a secret.
From what we've heard from the victims, Epstein used his sex trafficking ring, which often used underage girls, to get powerful men under his thumb. We've already heard very public accusations against Prince Andrew. Accusers spoke up about the participation of former president Donald Trump and renowned legal mind Alan Dershowitz but in both cases recanted (and in both cases under circumstances which have been strongly questioned). Neither is facing accusations now, but their relationships to the billionaire pedo are all too well known.
Related: Epstein Was Trump's 'Wingman,' Per Accuser
We also know another former president, Bill Clinton, flew on Epstein's private jet, the so-called "Lolita Express" many times — and even had him over to the White House! Gross!
Also connected to Epstein?
Others We Know
Billionaire heir Tom Pritzker, executive chairman of the Hyatt Hotels chain and cousin of Illinois governor JB Pritzker was apparently an acquaintance per legal docs. And of course Bill Gates has been asked a lot about his friendship — or whatever it was — with Epstein. His ex-wife Melinda Gates has been vocal about how much it disturbed her.
It's unclear who knew what and when. But at this point — now that we all know what Epstein was up to — no one wants to be associated with him. But too bad! Because The Wall Street Journal got hold of the late convict's personal calendar. They say they have thousands of pages of unreleased docs which include personal schedules for the years 2013-2017. Now that's years after he had been accused of teen sex trafficking and convicted of soliciting sex from a 14-year-old. Anyone who met with him at this point should have known better. So… who else is named in these schedules?
Another World Leader
The US isn't the only nation to have a leader who was way too close to someone with a history like Epstein's. (We are, of course, the only country with two.) But according to the Journal, former Israeli Prime Minister Ehud Barak was a "regular guest" at Epstein's Manhattan townhouse!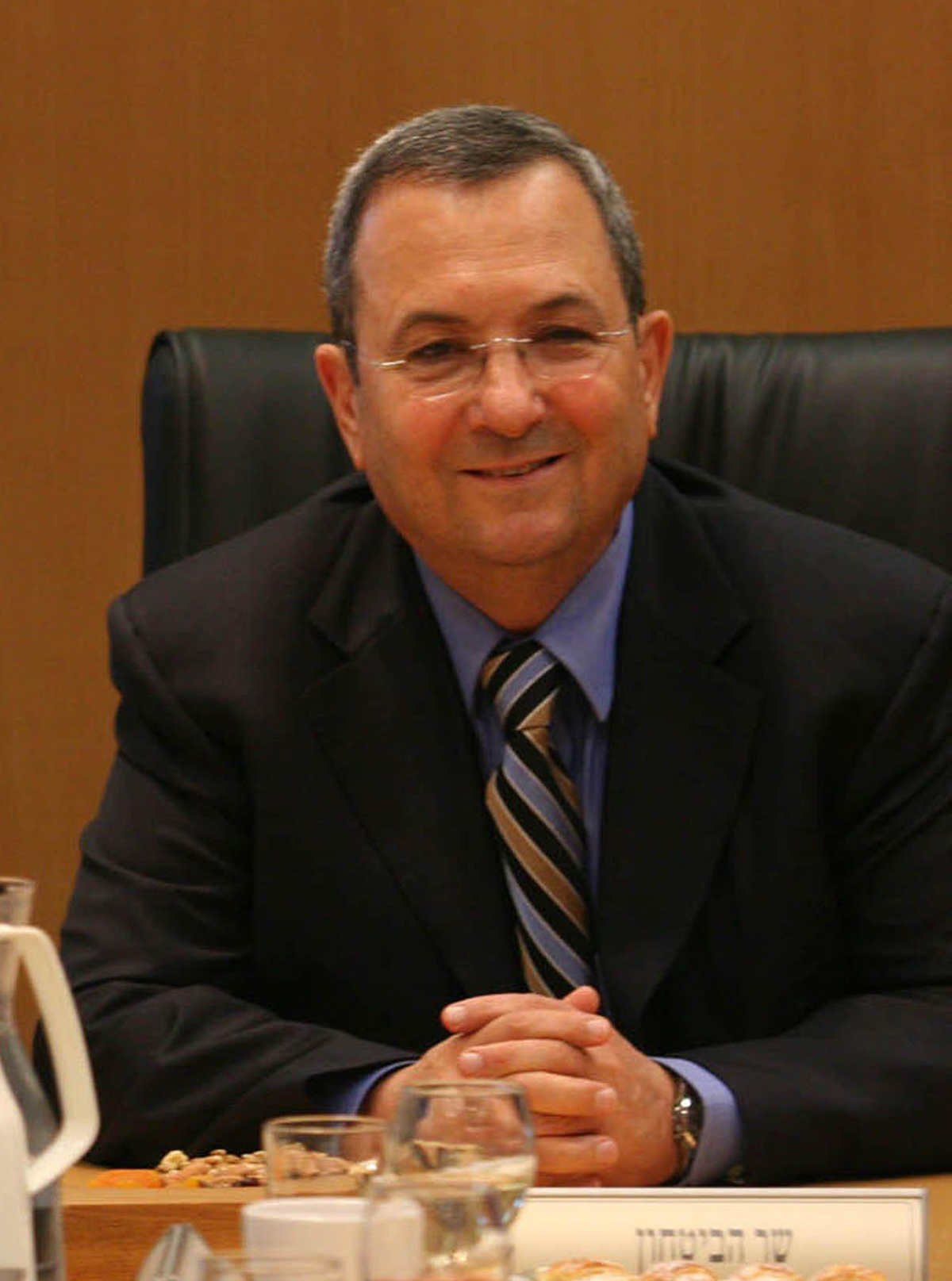 Barak had only a short run as PM, right at the tail end of Clinton's presidency and the earliest days of the George W. Bush years. Years later he served as the Minister of Defense from 2007 to 2013.
Noam Way!
Also apparently a frequent Epstein guest? Noam Chomsky! If you haven't heard of Chomsky, he's a celebrated intellectual — a linguist by education but a well-known political philosopher and activist as well. He was arrested multiple times for protesting the Vietnam War and was viewed by Richard Nixon as a major political opponent. He's become a liberal hero for his stances against imperialism and corporate propaganda.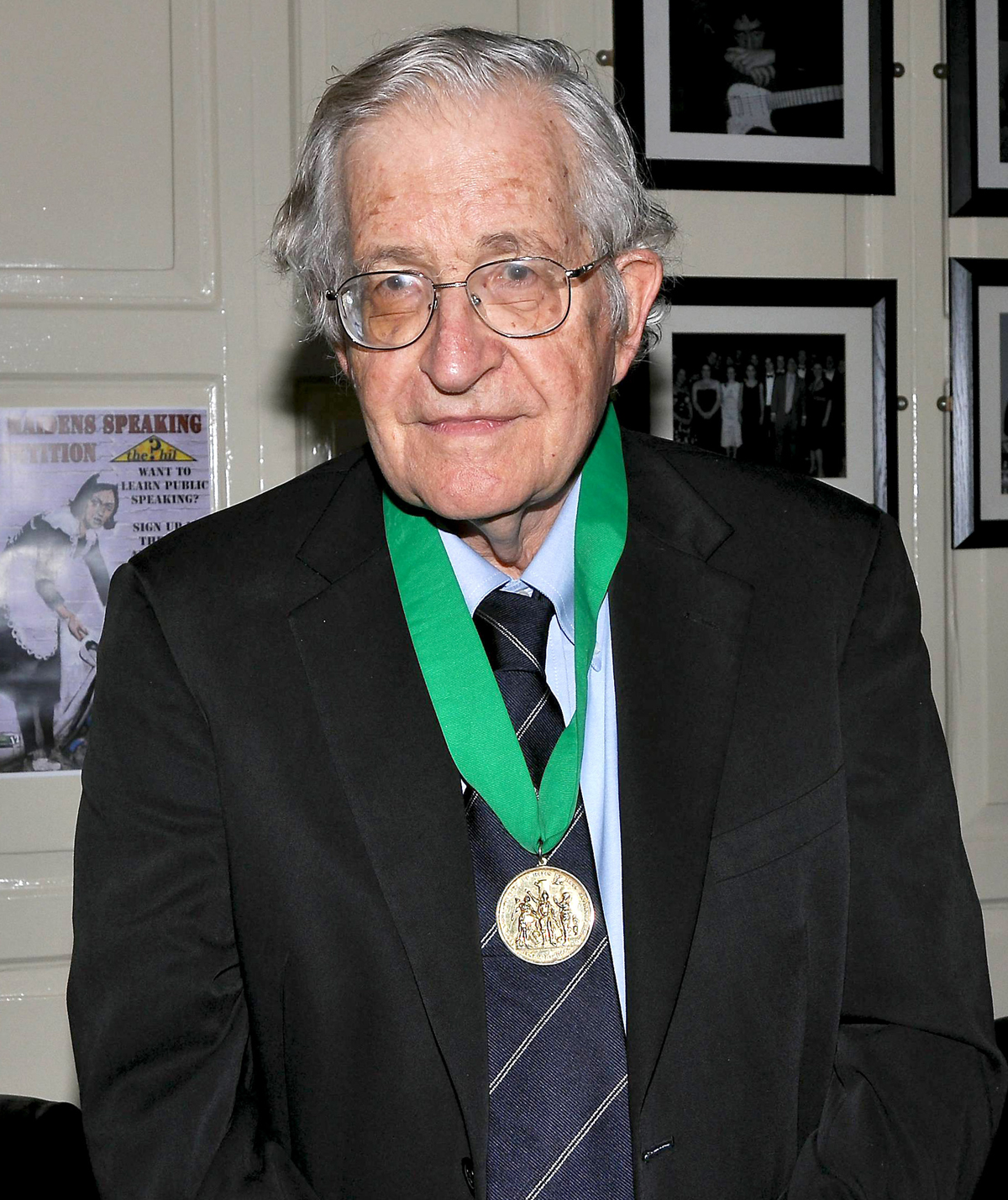 Apparently he had "multiple meetings" over these years with the billionaire. Barak was often there, too — an inneresting wrinkle since Chomsky has been a big critic of the Israeli government. According to the Journal, Epstein "often brought other interesting persons, from art or culture, law or science, finance, diplomacy or philanthropy" to these little soirées.
It is of course possible these really were just intellectual parties. We know he liked getting famous people together — Chelsea Handler once told a story of being brought to his townhouse, having no idea who he was — and having dinner with Woody Allen, Charlie Rose, and her pal Katie Couric. But as far as we're concerned everyone who ever hung out with Jeffrey Epstein should be prepared to account for their time — and what they knew of him when they did!
Asked to respond to the reveal of the private meetings, Chomsky told the outlet:
"First response is that it is none of your business. Or anyone's. Second is that I knew him and we met occasionally."
He added that when he went to his meetings, Epstein had already "been convicted of a crime and had served his sentence." In his view, "according to US laws and norms, that yields a clean slate." Um… what? What kind of argument is that from such a noted intellectual?
Sure, he had done some time. But we aren't talking about a messed up kid who was rehabilitated, not someone who had found a higher purpose on the inside. This man was in jail awaiting trial for sex trafficking crimes — ones he was able to evade charges on previously — when he died. "Clean slate"?? By all accounts this was a very bad man, right to the end. And given he was known for getting dirt on high-profile men, we'd expect a better answer than that.
It's clear, even if Chomsky wants to say it's no big deal, that those around him know better. MIT, where he was a professor, told the Journal they had their lawyers investigate and were satisfied their professor had never met with Epstein on campus and that they'd never received any funding from the billionaire.
Colleges, Banks, & Company Men
Others listed in the docs? CIA director William Burns, a former Deputy Secretary of State. This would have been before his time as CIA director, a position to which he was appointed by Joe Biden. A spokesperson for the CIA said Burns was seeking help moving into the private sector after years of service when he was introduced by another party to Epstein.
Leon Botstein, president of Bard College, was listed as meeting with Epstein. He told the outlet he was just doing fundraising for the school.
Also mentioned was Ariane de Rothschild, who is a member of the famous banking family, through marriage. She's the head of a private Swiss bank and according to that institution, she only ever met Epstein on bank business and was "unaware" of "his personal conduct." That, at least, is a pretty believable, if not necessarily justified, explanation for meeting with him. It's not like Swiss banks are known for being discerning about the moral character of their clientele.
What do YOU think of these new additions to the list of people who interacted with Epstein??
[Image via MEGA/Johnny Louis/WENN/Florida Department of Law Enforcement.]
Related Posts
CLICK HERE TO COMMENT
May 02, 2023 09:13am PDT