Justin Bieber Will Make His Musical Comeback With Lil Dicky!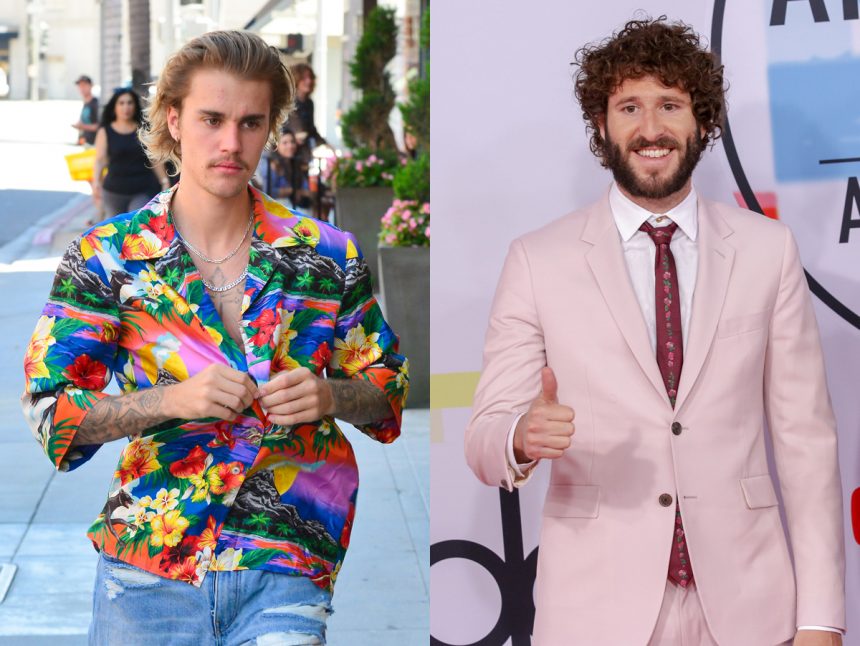 Justin Bieber is reclaiming his title as the "Prince of pop."
On Tuesday, the Sorry singer retweeted a message from rapper Lil Dicky that read:
"New song and video next week"
As seen on Twitter:

According to TMZ on Wednesday, JB IS featured on Dicky's track, which will be his first tune since appearing on DJ Khaled's July 2018 song No Brainer with Quavo and Chance the Rapper.
Related: Justin Bieber 'Fine' After Hotel Intruder Scare!
As we reported last month, the 25-year-old released a lengthy message on Instagram where he said his family with wife Hailey Bieber is more important to him than dropping a new album.
He addressed fans by writing:
"So I read a lot of messages saying you want an album .. I've toured my whole teenage life, and early 20s, I realized and as you guys probably saw I was unhappy last tour and I don't deserve that and you don't deserve that, you pay money to come and have a lively energetic fun light concert and I was unable emotionally to give you that near the end of the tour. I have been looking, seeking, trial and error as most of us do, I am now very focused on repairing some of the deep rooted issues that I have as most of us have, so that I don't fall apart, so that I can sustain my marriage and be the father I want to be. Music is very important to me but Nothing comes before my family and my health. I will come with a kick ass album ASAP, my swag is undeniable and my drive is indescribable his love is supernatural his grace is that reliable…. the top is where I reside period whether I make music or not the king said so… but I will come with a vengeance believe that.. (grammar and punctuation will be terrible pretend it's a text where u just don't care)."
Speaking of Hailey, this week, the crooner penned her a touching poem where he called the model his "soulmate" and "God's greatest creation."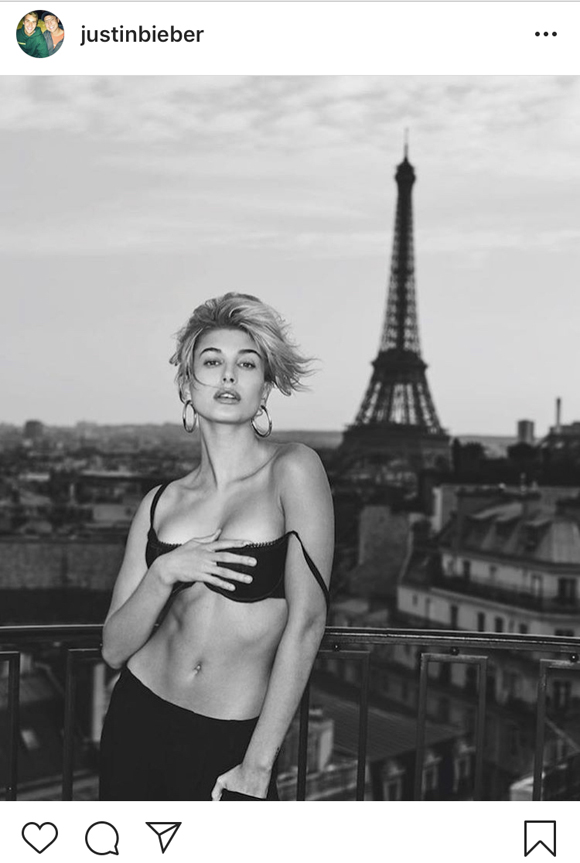 He wrote:
"Sunlight falls into the Abyss
Just like i fall into your lips
Waves crash onto the shore
My love for you grows more and more
Sound of the crickets a true meditation
I think about you, Gods greatest creation.
As i fall into this blissful state
I ponder on how you're my one true SOULMATE
Its getting dark to dark to see
A chilling breeze embraces me
The smell of camomile fresh from the garden
My life is a movie that both of us star in.
Speaking of stars I'm starting to see some
They light up the sky, reminds me of my freedom
How big and how vast our world is around us
So grateful for god we were lost but he found us
So i write the poem with him always in mind
Things all around us Just get better with time. I fall more in love with you every day! You have walked hand and hand with me as I continue to get my emotions, mind, body and soul in tact! You have given me so much strength, support , encouragement and joy. I just wanted to publicly honor you, and remind you that the best is yet to come! Have a great shoot today my love!"
Poetry AND new music?? Justin is the gift that keeps on giving!
[Image via Brian To/JCR/WENN.]
Apr 10, 2019 7:04pm PDT