Justin Bieber Teases Shawn Mendes On Instagram For 'Prince Of Pop' Title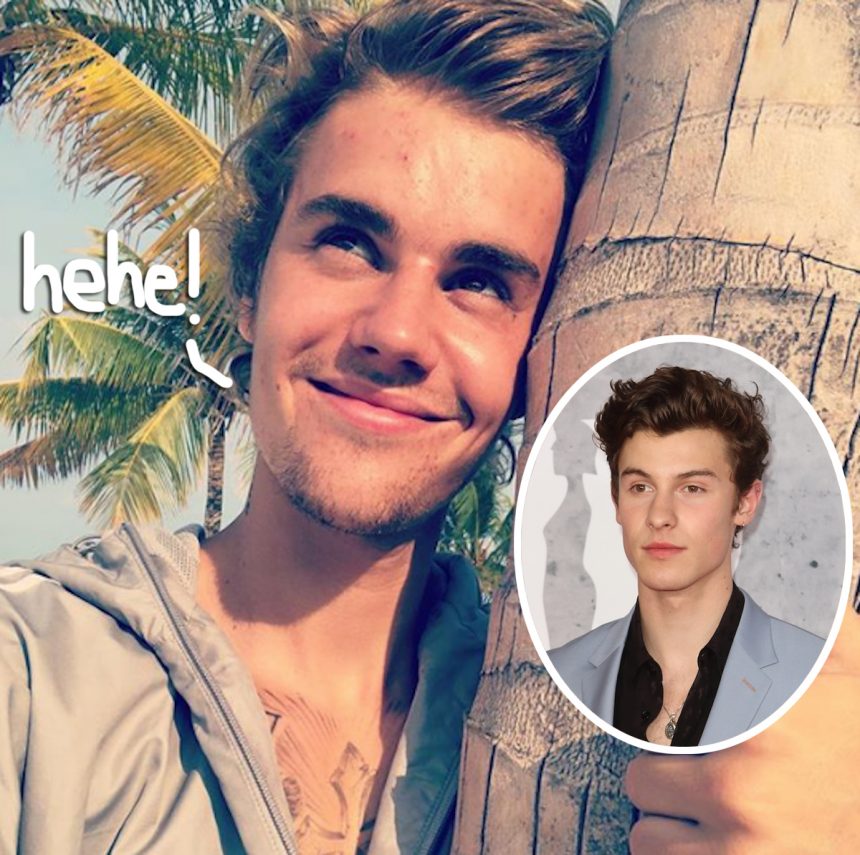 Justin Bieber wasn't afraid to get a little cheeky when commenting on Shawn Mendes' latest Instagram post.
Some fans took his tone to be WAY harsh — but was he kidding? Or making a real challenge to his fellow Canadian??
Related: Justin Bieber Declares It's 'Cool' To Have A Healthy Mind With Therapy Selfie!
Shawn shared his cover of The Observer Magazine on Sunday, which granted the In My Blood singer the title of "Prince of pop."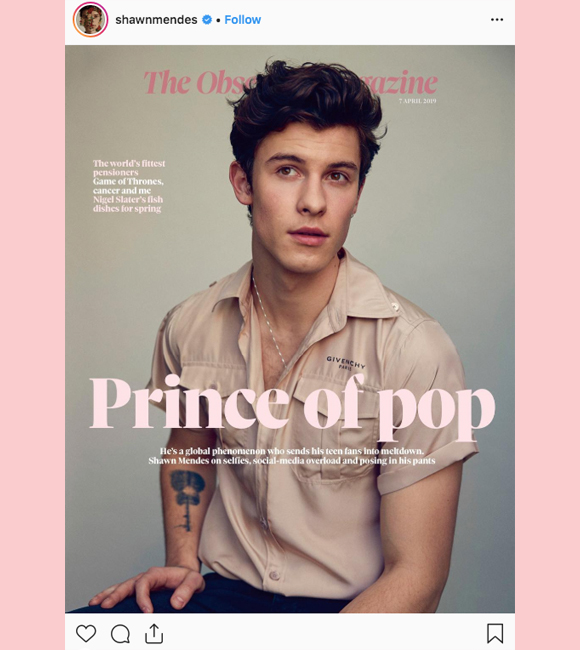 Well, that apparently didn't sit well with the Biebs, because it wasn't long before he got a little playful in the comments section, writing:
"Hmm Gonna have to break a few more records to dethrone my title there bud (canadian voice)..but if you want we can play hockey for it but i heard you're [sic] a real bender on the ice we could just drop the buckets and tilt for it."
The younger crooner played along with the 25-year-old, replying:
"LOL any time any day you just let me know!!!!!!"
Now that's a hockey game (or brawl) we'd watch!!
However, some members of the Mendes Army did not appreciate the Love Yourself crooner's jokes, and attacked him in their replies! One wrote:
"if this was a joke. You could have kept it more personal instead of making it so public. Knowing it's going to get the reaction it did. I'm sure you thought about that before posting it. Even if Shawn has to break a few more records to dethrone you , you don't seem him foul talk anyone or have to make a public statement like this under something another artist is posting because they are proud of there hard work, He was intaking his moment and something as small as this comment now has people posting negative things under one of his victories. When we live in Christ we live to rise up our brothers and sisters. The tongue [sic] is a powerful weapon. Congrats Shawn your hard work and restless nights are paying off. Your music shows and your graceful attitude and the way you smile through things even when things are tough is beautiful. May God continue to over flow you with continued blessings"
DAMN!!
But the Grammy Award winner wasn't going to take this lying down, so his sent out his own reply:
"there is no competition and it was a playful joke people relax.. there's no sides we're all just here to make dope music. I'm just competitive as is he so it was just a little playful jargon"
There's something more beautiful in common for these two besides Canada, pop music, and hockey — Hailey Bieber.
Related: A Timeline Of Justin & Hailey Bieber's Relationship
The newly married model had rumors of a relationship swirling with the Stitches singer after they appeared on the red carpet together at the Met Gala in May 2018, but it wasn't until after her secret marriage to Mr. Bieber that we got some clarity about what could have been.
The 20-year-old opened up to Rolling Stone in December about being more than just friendly with Hailey, and about her subsequent engagement:
"I don't even wanna put a title on it. I think it was more of a zone of limbo. I texted Hailey, 'Congratulations,' and I really am happy for them. She's still one of the f**king coolest people ever — she's not just a beautiful person visually, but she's one of the most beautiful hearts I've ever met."
More recently, Mr. Mendes "liked" a photo of the 22-year-old posted by her husband, which sent the fandom into a tizzy until Justin intervened:
"They're friends relax"
Seems like all is good here, eh?
[Image via Justin Bieber/Instagram & WENN.]
Apr 8, 2019 2:50pm PDT