Wow, as far as Hollywood breakups go, this is a real surprise. After an impressive 18 years of marriage, Kevin Costner is getting a divorce!
TMZ was the first outlet to reveal on Tuesday night that the Dances With Wolves star's wife Christine Baumgartner had filed for divorce on Monday. The fashion designer cited the couple's "irreconcilable differences" — that old standby — as the reason. The actual, specific cause is unclear. But Christine is DONE! It's a real heartbreaker, this one. They've been married 18 years, but they've been together 25 years — since way back in 1998!
Related: Kevin Costner Missed Golden Globes Due To California Floods
Costner's rep responded to the story with a very sad, bitter-sounding confirmation, saying:
"It is with great sadness that circumstances beyond his control have transpired which have resulted in Mr. Costner having to participate in a dissolution of marriage action."
They added:
"We ask that his, Christine's and their children's privacy be respected as they navigate this difficult time."
Whoa. "Circumstances beyond his control"?? What does that mean? It sounds like Kevin doesn't want to be breaking up at all!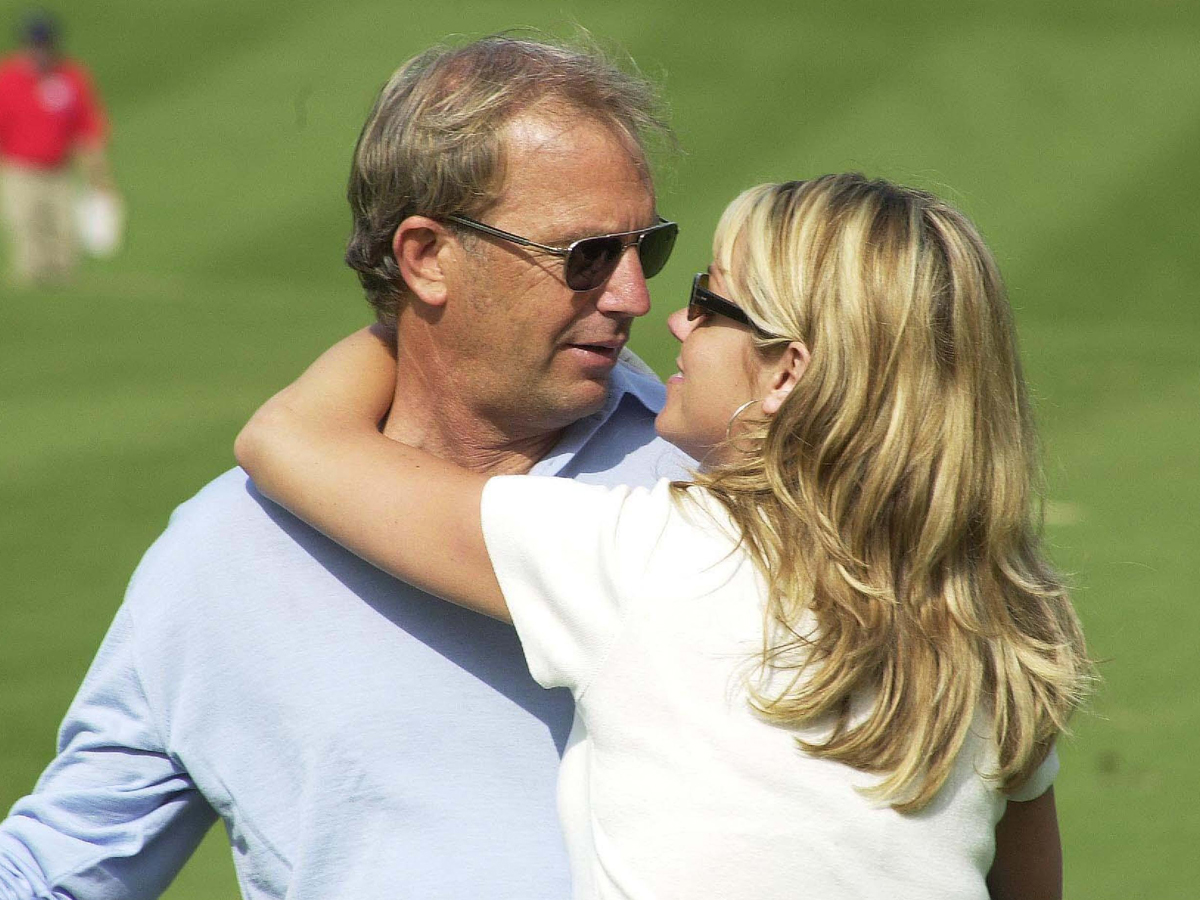 A source close to the couple went one step further, saying Kevin was absolutely being left in the dust here:
"It was not anything that he wanted or sought, and if he could change the situation, he would."
Wow. They're definitely making it sound like Christine had no interest in working things out — even though Kevin was willing. Obviously that's only one side of things, of course… But it checks out on Costner's end — the 68-year-old was still wearing his ring on Sunday in pics shared by the Milano Restaurant & Bar in Las Vegas.
Surely while posing with fans he must have already known what was coming, right? He didn't get that blindsided, we hope! Seems like he isn't being quick to let go of the marriage.
Related: Taylor Swift DELETES Post & Links To Song About Ex-Boyfriend Joe Alwyn!
Christine on the other hand… Per the docs obtained by TMZ, she's seeking joint custody of the couple's three kids together — Cayden, 15, Hayes, 14, and Grace, 12. The 49-year-old is not seeking spousal support specifically — however, in Kevin's legal response, he does mention such an arrangement. Tuesday's filing by Laura Wasser — Kevin spared no expense hiring the best — mentions:
"Spousal support to be payable to petitioner pursuant to the terms of the parties' Premarital Agreement."
So they had a prenup. Good to know. Makes sense considering Costner was married once before. This time he was rich and famous beforehand — so he probably just wanted assurances about another divorce not costing him everything.
BTW, that previous marriage infamously ended amid a slew of allegations Costner had cheated with multiple women. The divorce cost him a reported $80 MILLION! Innerestingly, a friend of his assured Page Six this split is nothing like that one, saying:
"There was no issue of cheating at all."
That insider agreed that Costner was "stunned" by the filing, saying:
"Kevin was very surprised by Christine's actions, he obviously doesn't want the divorce and he would take her back. It's disappointing, he loves her and he loves his children."
The confidant added that Kevin is busy directing and starring in a project called Horizon: An American Saga, a series of Western films, in Utah at the moment, so this really caught him with his pants down:
"He's shooting right now and it's all very upsetting, you don't expect your wife to file for divorce when you least expect it."
The friend could not give any insight into the motivation for the divorce — as apparently not even Kevin knows! They said:
"I have no idea if Kevin even knows what the reasons are."
Damn! A production source from Costner's hit show Yellowstone added that it was a surprise to everyone who knew him — and that it wasn't some issue of being away all the time either:
"No one knew about any issues. He was not 'sequestered' on the set and would often go home to visit his family."
Speaking of Yellowstone, this rug-pull comes just as Costner is going through another big breakup — with Taylor Sheridan. Word is whatever negotiations the star was having with the show's creator failed, and he's totally out. After five seasons of starring on the Paramount+ megahit — the top-rated show on TV — Costner is just willing to walk away. From what we hear, he's happier working on that passion project of his, Horizon.
Maybe Christine also found herself a passion project outside of the marriage? Look, we can't figure out anything else. No problems between them, no cheating… She's just leaving?? Something had to have happened…
We'll let you know when we know anything!
[Image via MEGA/WENN.]
Related Posts
CLICK HERE TO COMMENT
May 03, 2023 16:20pm PDT