Y'all, this is WILD!
A new report by Bloomberg has unveiled details about Kim Kardashian's unusual friendship with now-fugitive Jho Low, born Low Taek Jho. Specifically, how much money she was paid just to hang out with the dude!
According to the outlet on Thursday, Jho is a Malaysian businessman who is now a fugitive after he allegedly embezzled billions from the Malaysian state-run economic development fund 1Malaysia Development Berhad, 1MDB for short. While looking into the scandal, the outlet dug up FBI reports from February 2019, when the KUWTK alum was interviewed about her interactions with the alleged criminal. You see, Jho had gathered an entourage of some of the top celebrities at the time, including Leonardo DiCaprio, and with the way he spent gobs of money, there was a lot of mystery around his background. And these latest findings just prove why people were so skeptical! Buckle up, what you're about to read is insane!
Related: Blac Chyna Claims She's 'Broke' — And Blames Kris Jenner!?
According to Kim, she first met Low in 2009 when he paid her an astounding $50,000 to appear at a Las Vegas nightclub for two hours on his birthday. She recalls only introducing herself and shaking his hand at the time, but the unusual deal began a long friendship between the pair, which often resulted in the reality star walking away with mind-boggling amounts of cash!
The model claimed she only met the 41-year-old in person a total of six times, and two of them occurred while they were gambling. After meeting for the birthday appearance, they began messaging each other on Blackberry Messenger. This led to a text inviting her to dinner and to hit up a Vegas club with a group of 12 other people. There, they gambled and played baccarat in a private room. At around 5 a.m., The Kardashians star was ready to leave, but she was encouraged to drink some coffee and stay for longer since Low had a habit of giving people cash. So, obviously, she stayed!
The SKIMS founder went on to claim that at the end of the night, she went to give Low the chips back since it was his buy-in, but he told her to keep them. When she cashed them in, she learned she'd won $350,000! She claimed she walked away from the club with $250,000 of the winnings in "a trash bag full of one hundred dollar bills." Wowza!
She took the bag as her carry-on and boarded a Southwest Airlines flight back to El Lay. During a later trip with Low, she collected the remaining $100,000, also in a trash bag full of cash. According to the legal docs, Kim "always found Low's source of wealth to be the biggest mystery about him."
That said, the mystery didn't stop her from hanging out with him! Per the reports, Jho often promised to shower the star with diamond necklaces and expensive paintings throughout their friendship, but some of the gifts (particularly the paintings) didn't always come true. By 2010, the duo was communicating on a semi-frequent basis — and they were close enough that Jho snagged an invite to Kim's 2011 wedding to Kris Humphries.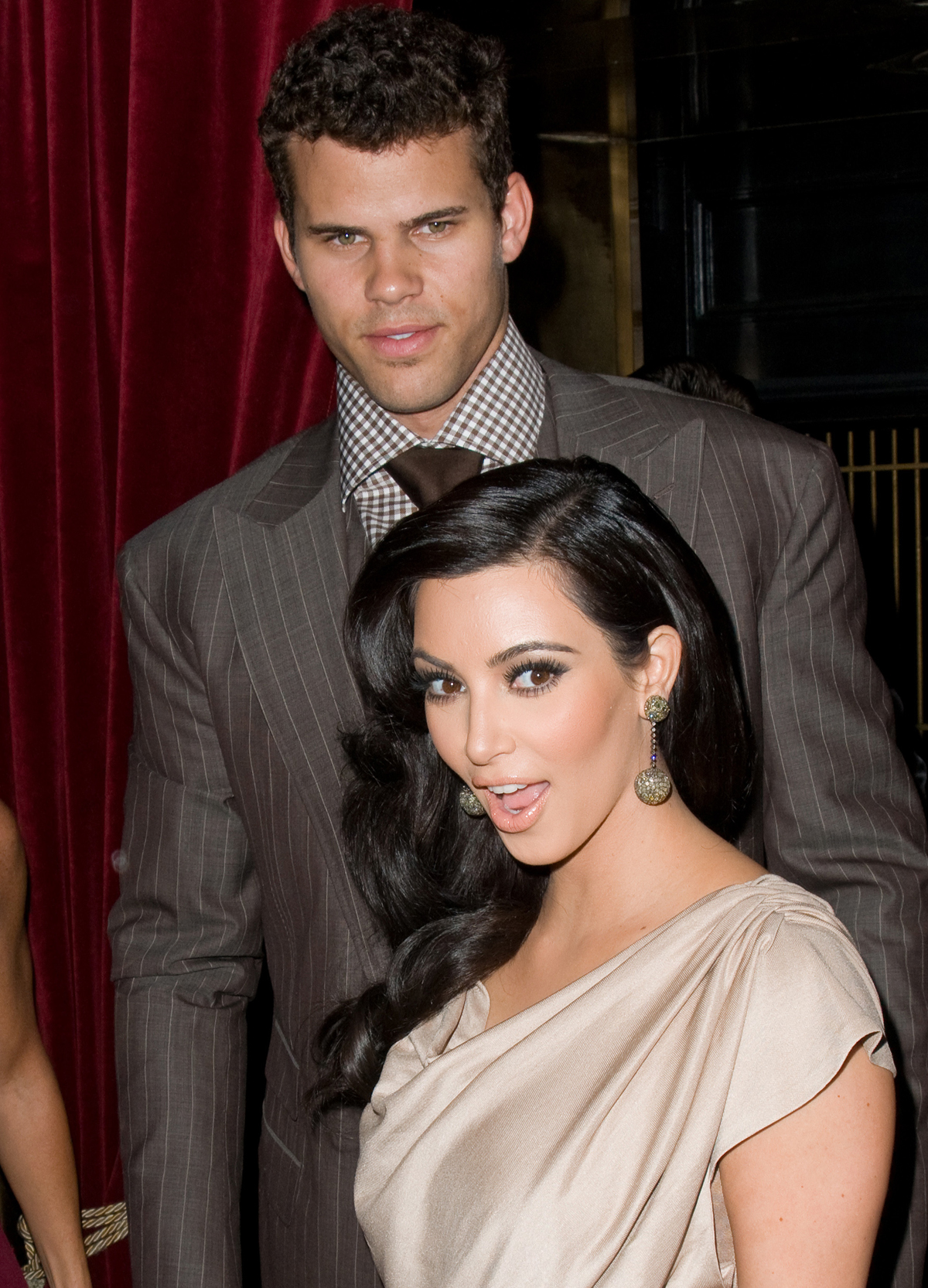 For the infamous nuptials, the businessman requested a table for himself, his friends, and their dates. He also gave Kim $305,000 as a wedding gift and forked over $100,000 for the fireworks at the ceremony. Meanwhile, he gave the NBA star a separate gift of $100,000. On top of all of that, he offered to pay for a horse-drawn carriage for Kim to arrive at the ceremony, but she declined. Damn! He was really pouring a TON of money into Kim!
Kim used her wedding gift to buy herself a white Ferrari. In 2012, she sold it for $240,000 and bought a Lamborghini, which was put under her then-boyfriend Kanye West's name. This is around the time the Yeezy designer got involved with the big spender. In July 2012, Low paid Ye to perform on a yacht in Italy for $1.25 million. Kim also got $250,000 for appearing. Man, it pays well to be an A-lister! Yeesh!
Related: Honey Boo Boo's Boyfriend Arrested After High-Speed Chase
In October 2012, while Kim was in Miami for her b-day, Low reportedly told her via Blackberry Messenger he was grateful "she was nice to him and never asked him for anything." Though it sounds like she got more than she bargained for without having to ask! Just saying…
During this text conversation, Low reportedly told Kim he'd sent a diamond necklace for her, but it never showed. Low then bought the sunglasses company Linda Farrow and said he'd send her some. When Kim asked if he wanted to invest in her new beauty company around that time, they stopped talking.
Years later, things amped up again in May 2014 when Jho offered to give Kim a painting by Basquiat. According to the docs, Kanye told Kim to ask for Monet instead because they wanted "to mess with Low because both Kardashian and West found Low to be very fickle when giving gifts and never expected to actually receive a painting." Uhh, he may have been fickle about gifts, but he sure gave them a ton of cash!
Kim has yet to address the FBI report publicly. As mentioned, she and Kanye weren't the only high-profile folks to get caught up with the alleged conman. You can read LOTS more on this dramatic case HERE. Thoughts?! Sound OFF (below)!
[Image via MEGA/Judy Eddy/Rob Rich/WENN]
Related Posts
CLICK HERE TO COMMENT
Mar 02, 2023 14:43pm PDT