Kylie Jenner FINALLY Admits She's Not So 'Self-Made' — & Talks Jordyn Woods In New Interview!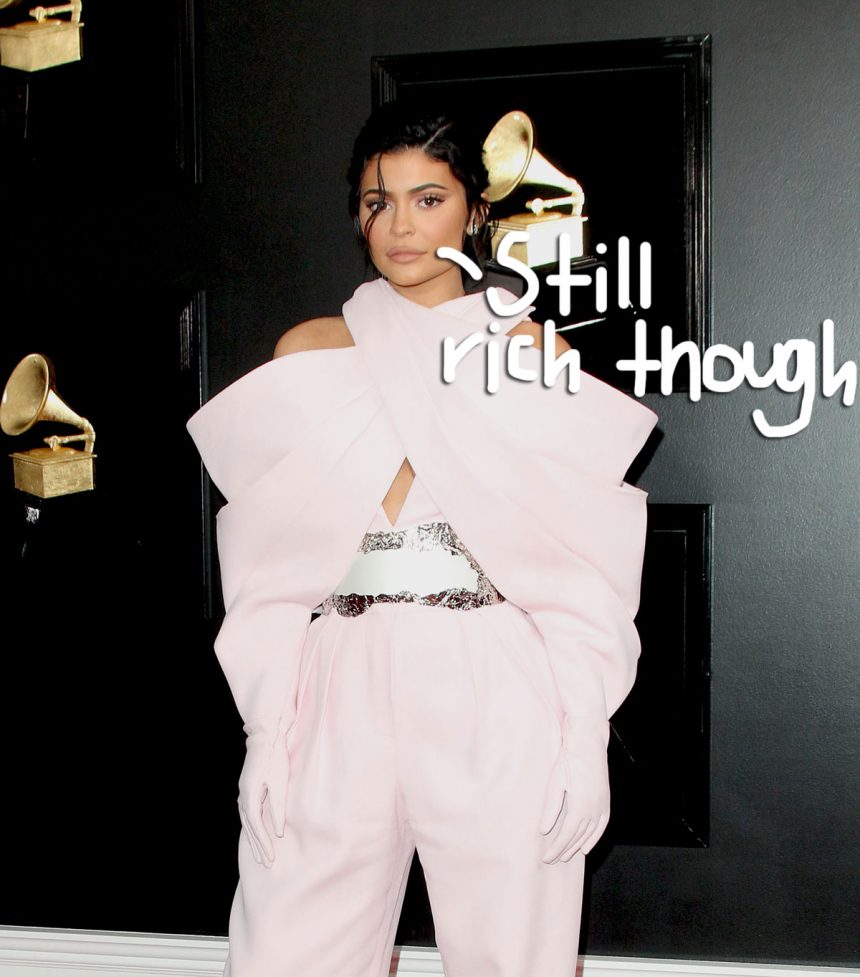 Kylie Jenner is finally coming clean, y'all!
In a new interview with the New York Times published over the weekend, the 21-year-old once again responded to the backlash over her "self-made billionaire" status, which she was dubbed by Forbes, but this time, she had a slightly different tune.
Related: Fans Think Kylie Jenner Is Pregnant Again For This Subtle Reason!
The Kylie Cosmetics founder confessed, giving the answer people wanted to hear:
"I can't say I've done it by myself. If they're just talking finances, technically, yes, I don't have any inherited money. But I have had a lot of help and a huge platform."
That "huge platform" would undoubtedly be from starring on Keeping Up with the Kardashians alongside her older sisters and momager Kris Jenner! And it certainly didn't hurt that Jenner grew up in such a privileged family!
But as we previously reported, the reality TV star has been adamant about calling herself "self-made," as she defended the title in a piece for Interview Germany in March. She said:
"There's really no other word to use other than self-made because that is the truth. That is the category that I fall under. Although, I am a special case because before I started Kylie Cosmetics, I had a huge platform and lots of fans. I did not get money from my parents past the age of 15. I used 100% of my own money to start the company, not a dime in my bank account is inherited… and I am very proud of that."
Would she still have her makeup empire without the KUWTK brand for her to get her start??
We certainly don't think so!
And of course, social media has played a huge part! The Instagram influencer recognized how talk surrounding her makeup company quieted when Jenner was hiding her pregnancy last year:
"Yeah, a huge part of my business is on social media. But it's important to take those personal moments… Besides national television, I like to keep it really private."
Fans have certainly learned that, which might be why they were so shocked to see Kylie Cosmetics seemingly reference Khloé Kardashian's cheating scandal surrounding Tristan Thompson allegedly having an affair with Jordyn Woods!
Related: Jada Pinkett Smith Unfollows Kim, Khloé, & Kris In Support Of Jordyn Woods?
If you didn't see, the brand slashed prices of the lip kit named after Kylie's (former?) BFF.
According to Stormi Webster's momma though, she didn't have any role in it. In fact, she shared that she called up an employee at the company to ask what was going on, only to learn it was put on sale as the company switched packaging.
"That is just not my character. I would never do something like that and when I saw it, I was like, thrown back. Jordyn knows I didn't actually put it on sale."
…Meaning she and Jordy still talk??
Jenner didn't say any more about the scandal, but we have a feeling we'll be finding out more soon.
Thoughts??
[Image via Adriana M. Barraza/WENN]
Apr 1, 2019 7:07am PDT