Wow! Could we be seeing the light at the end of this tunnel!?
Britney Spears and her mother Lynne Spears just reconnected IN PERSON for the first time in years! According to TMZ, Lynne flew from Louisiana to California on Wednesday to see the singer. After arriving at the LAX airport, the author was driven to the home of Brit's manager, Cade Hudson. She then took an Uber to her daughter's house — and was let inside!
The outlet claims the Toxic artist wasn't blindsided by the visit either! While she didn't know exactly when her mother was arriving, she was well aware she'd be in town to see her. When the 68-year-old arrived, the performer let her inside and they spent about 30 minutes chatting. Sam Asghari was also present.
Related: Britney Calls Out TMZ Over 'Disturbing' Documentary: 'Cruel To Me'
This seems like a great sign! TMZ's sources suggested the ice between the pair is thawing, and it's not just because of this trip. The mother-daughter duo has reportedly been texting recently, which helped Lynne feel confident making a trip to see the Crossroads alum in the City of Angels. You can see photos of the unexpected reunion HERE.
As Perezcious readers know, the 41-year-old songwriter grew estranged from her whole family in 2021 when her conservatorship was terminated. She blamed her mother, father Jamie Spears (her conservator), and sister Jamie Lynn Spears for contributing to her struggles while in the controversial legal arrangement.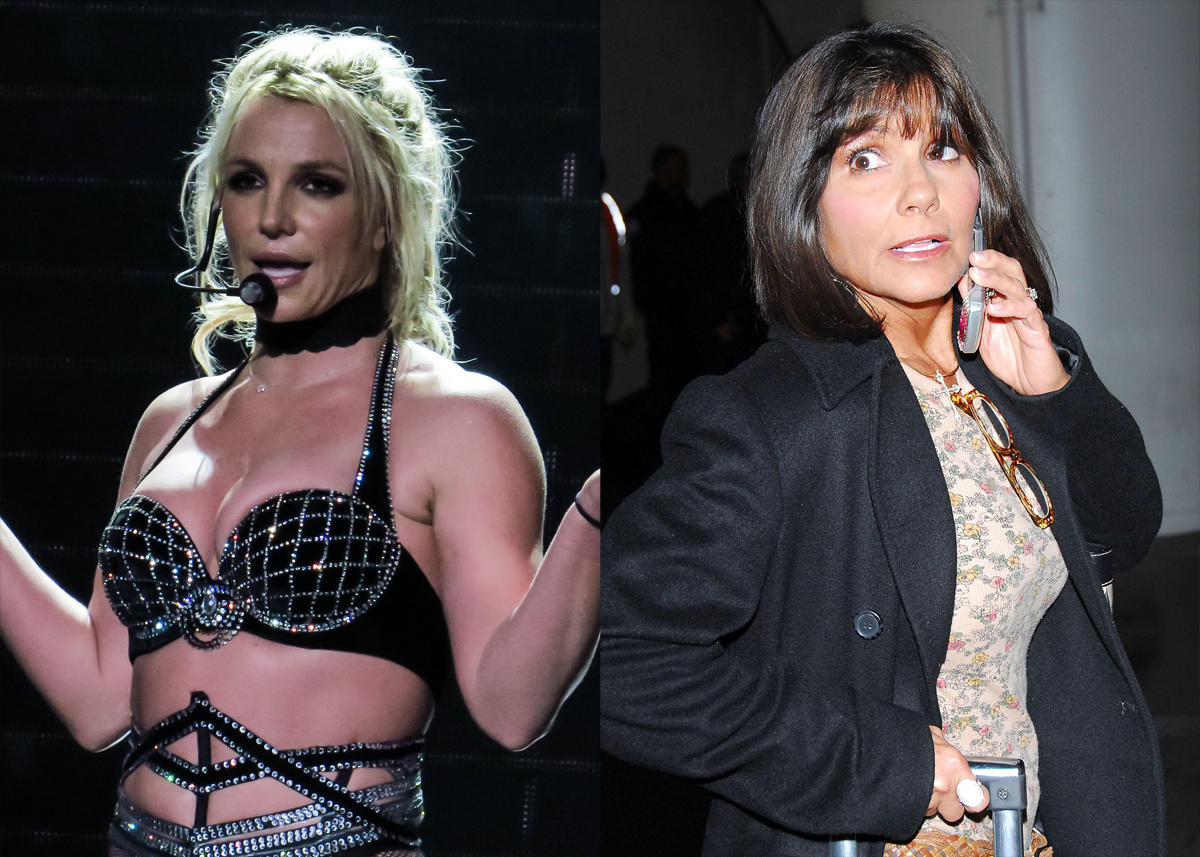 Specifically, Britney suggested her mother "abused" her during the 13-year ordeal, alleging Lynne helped plan the "premeditated" conservatorship. While criticizing many other decisions that Lynne supposedly made amid the legal deal, the Princess of Pop also claimed the Through the Storm writer's "responsible perfect parent" persona was a complete "joke." That said, months after putting her momma on blast, the Hold Me Closer hitmaker seemed to extend an olive branch in late 2022, writing on Instagram:
"After no coffee for 15 years … Mom we can go have coffee together now !!! I'm treated as an equal … let's have coffee and talk about it !!!"
Maybe Lynne was finally ready to get candid with Britney?? It sure would be nice if the avid dancer could really talk through everything with her family openly and honestly. An interaction like this sounds like a major step in the right direction for reconciliation!
Related: Britney Has 'Trauma From Touring,' But She'll Never Quit Making Music!
It's unclear how the reunion went or what they discussed, but after Lynne left, the husband and wife hopped in their car and drove around a bit before returning home. On Lynne's intentions with the visit, an insider said she is "committed to making it right with her daughter." Well, that would be refreshing! But it's hard to know what will happen.
Britney's been through so much and she has been unpacking a lot of her traumas while writing her upcoming book… It's challenging to predict if and when she'll be able to move forward with her family after all they've been through. What do U think? Let us know (below)!
[Image via WENN & Britney Spears/Instagram]
Related Posts
CLICK HERE TO COMMENT
May 25, 2023 08:41am PDT