Howie Mandel is clapping back after receiving a ton of backlash for letting Tom Sandoval go unchecked in their bombshell interview!
As Perezcious readers surely know, the embattled Vanderpump Rules star appeared on Howie Mandel Does Stuff in mid-April to talk all things Scandoval — and he really let loose. Whether he was talking about how he supposedly tried to break things off with Ariana Madix several times before his affair was exposed or describing how he first fell for Raquel Leviss, there was pretty much nothing off-limits! Because of this, there's a chance he could pay the price with Bravo since he spilled the tea before their highly anticipated reunion special airs later this month!
While the bar owner had a lot to get off his chest in his first (and only) full-length interview since the controversy started, many viewers were left disappointed in Howie and his daughter, Jackelyn Shultz (a self-proclaimed VPR fanatic), since they hardly clapped back at anything Tom said! But now the America's Got Talent judge is going on the defense!
Related: Schwartz Jokes About His Scandoval Interview In Comment To Critical Fan!
In Tuesday's episode of Nick Viall's podcast, The Viall Files, the co-hosts came to speak their piece. The 67-year-old began by revealing a major misconception, dishing:
"[Bravo fans] wanted to hear me cross-examine. They wanted me to grill him. The tough thing was and I said to [my daughter and cohost Jackelyn Shultz], 'If you hear something that you don't agree with then you can't challenge. There are no challenges on this particular moment. We are not challenging, that is not what this is about.'"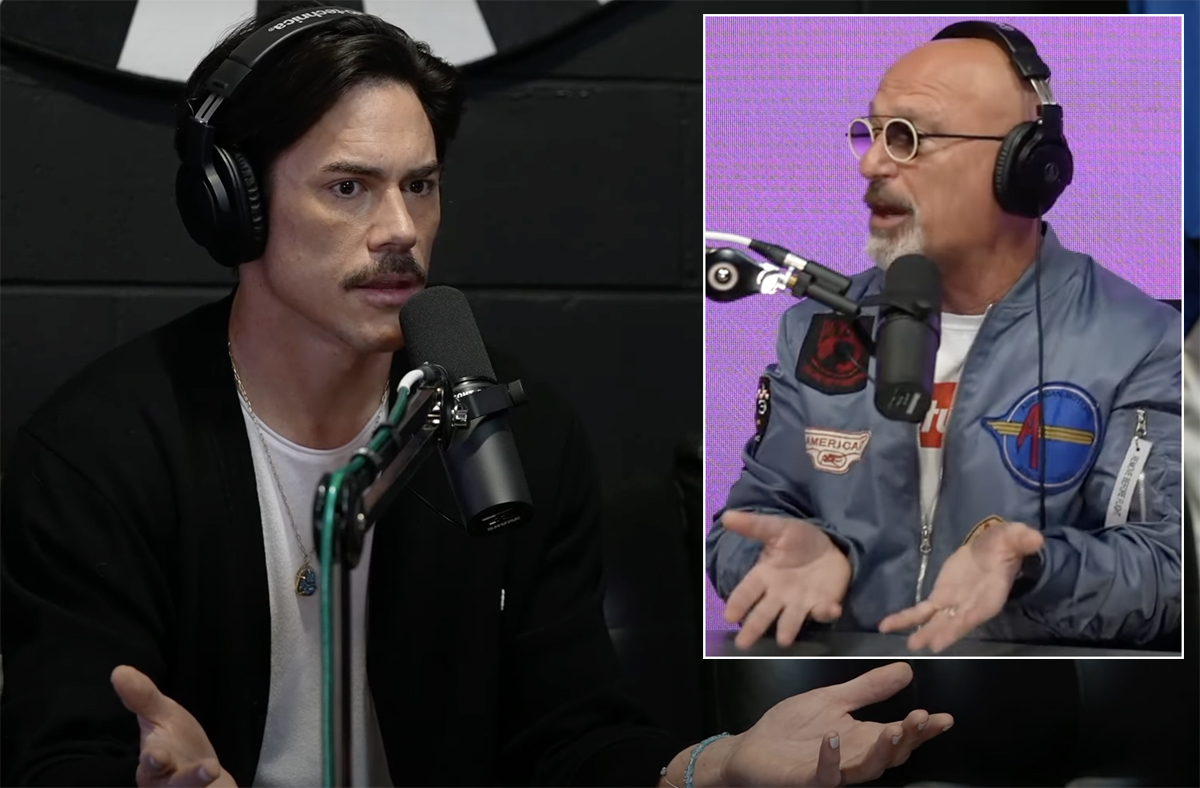 The comedian reportedly "promised" Tom's team he wouldn't push back against anything he said — and he even offered to "edit" out anything the cover band star wasn't comfortable airing. Despite the backlash, Howie insisted:
"I would not do anything differently. As people have found out, one of the people who works for me is married to his road manager. … I [was] not going to put him in an uncomfortable position. I told him, 'You want to speak, come on and talk.' My point is — and the reason I wanted to [have him on the show] — that I still don't understand [the outrage around Scandoval]."
He also clarified that he understood why people were upset the 39-year-old cheated, but that he didn't understand why programs like CNN were picking up on the drama. Which is fair! Who knew a reality love triangle would become such big news?!
In response to the explosive interview, Andy Cohen even bashed the former Deal or No Deal host on an episode of Watch What Happens Live. While calling him the "Jackhole of the Day," he teased:
"Howie Mandel apparently didn't know what he was getting himself into with his interview of Tom Sandoval today. Because it seems like maybe he didn't do his homework?"
Andy then added on his radio show:
"I'm surprised [Tom] gave an interview to someone who doesn't seem to be familiar with the show or watched the show on any level. And [Howie's] like, 'I don't understand why this is a big deal,' but, you know, maybe that's what Tom felt he needed from an interview, so that he could just be completely unchallenged. I think he went on because for sure he thought it was a friendly environment."
Well, we know that's true now!
Related: Savannah Chrisley Reveals Just How 'Scared' Julie Really Is Behind Bars
On The Viall Files, the Gremlins alum proudly insisted he didn't do any "homework" because he didn't think it was necessary. He simply wanted to hear what Tom had to say, but, as fans have pointed out, it kinda ended up seeming like he was siding with the Schwartz & Sandy's co-owner since he wasn't challenging any of his rants or acknowledging what fans had seen play out on Pump Rules. Sometimes ignorance isn't bliss!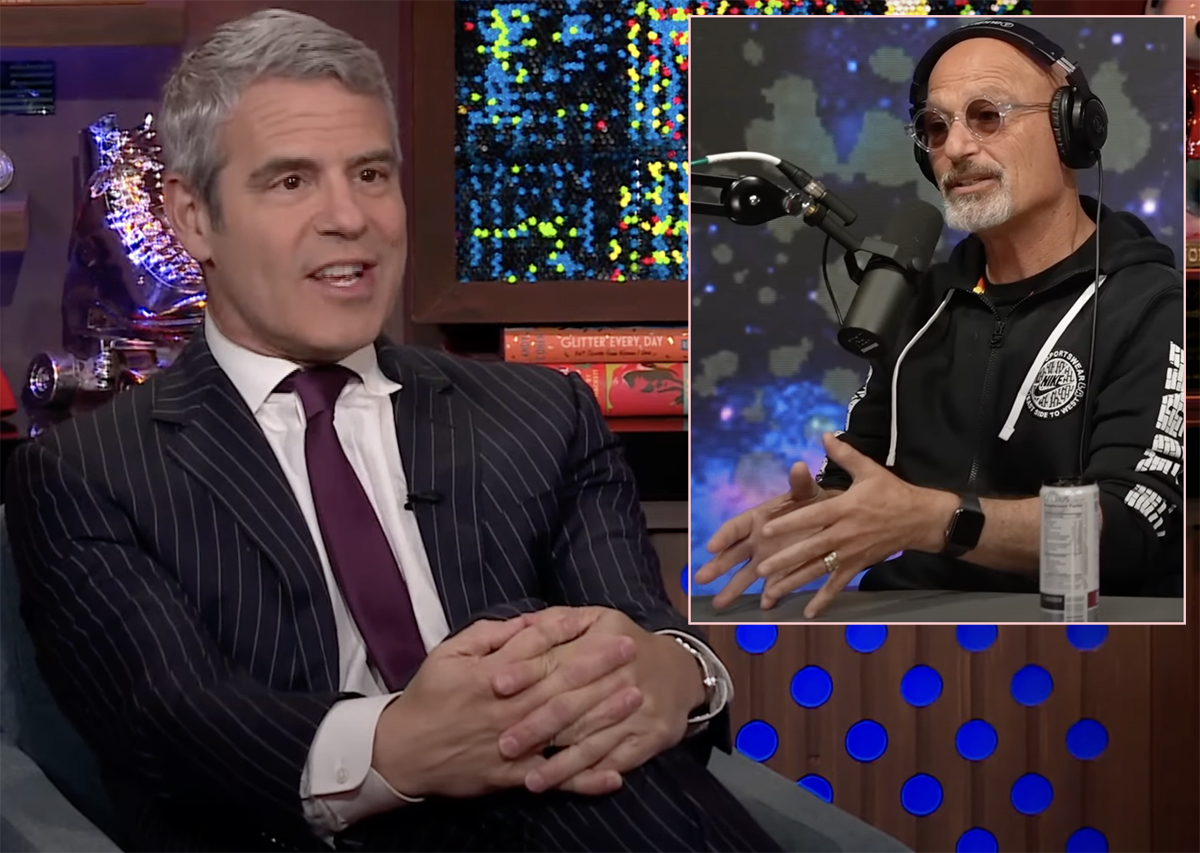 Getting sassy about Andy's harsh name-check, Howie dished on the pod:
"[The backlash] doesn't annoy me and it doesn't bother me. I am incredibly confused and amazed by this Scandoval thing. I thought I was going to learn something. My homework was talking to him and I wanna hear this story. I wanna hear why it's so big."
Okkk… but you can't listen to just one side of the story and believe you're getting the full picture — especially not when the individual has openly been lying about an affair for MONTHS! Not exactly the definition of a trustworthy person, just saying! After joking that Bravo "hates" him for getting the interview, Howie continued:
"I was a jackhole, I [was named] a jackhole on Watch What Happens Live With Andy Cohen. Andy Cohen said I'm a jackhole [and] I think that's positive. I just like to have a title."
LOLz! He clearly doesn't care! Maybe that's because this ended up (mostly) in his favor. After all, Howie did come out on top as the only one who could snag an interview with the most talked about man in reality TV right now! Without putting in much effort, he was able to get a ton of explosive scoop, so it worked out well for him. But we have a feeling this sassy clap back isn't going to go over well with fans, who are already pissed as it is!
Hear the full interview (below):
Reactions?? Do U think Howie should have come to the interview more prepared? Sound OFF (below)!
[Image via MEGA/WENN & Bravo/YouTube]
Related Posts
CLICK HERE TO COMMENT
May 03, 2023 08:20am PDT